Drug dealers do a fabulous fumble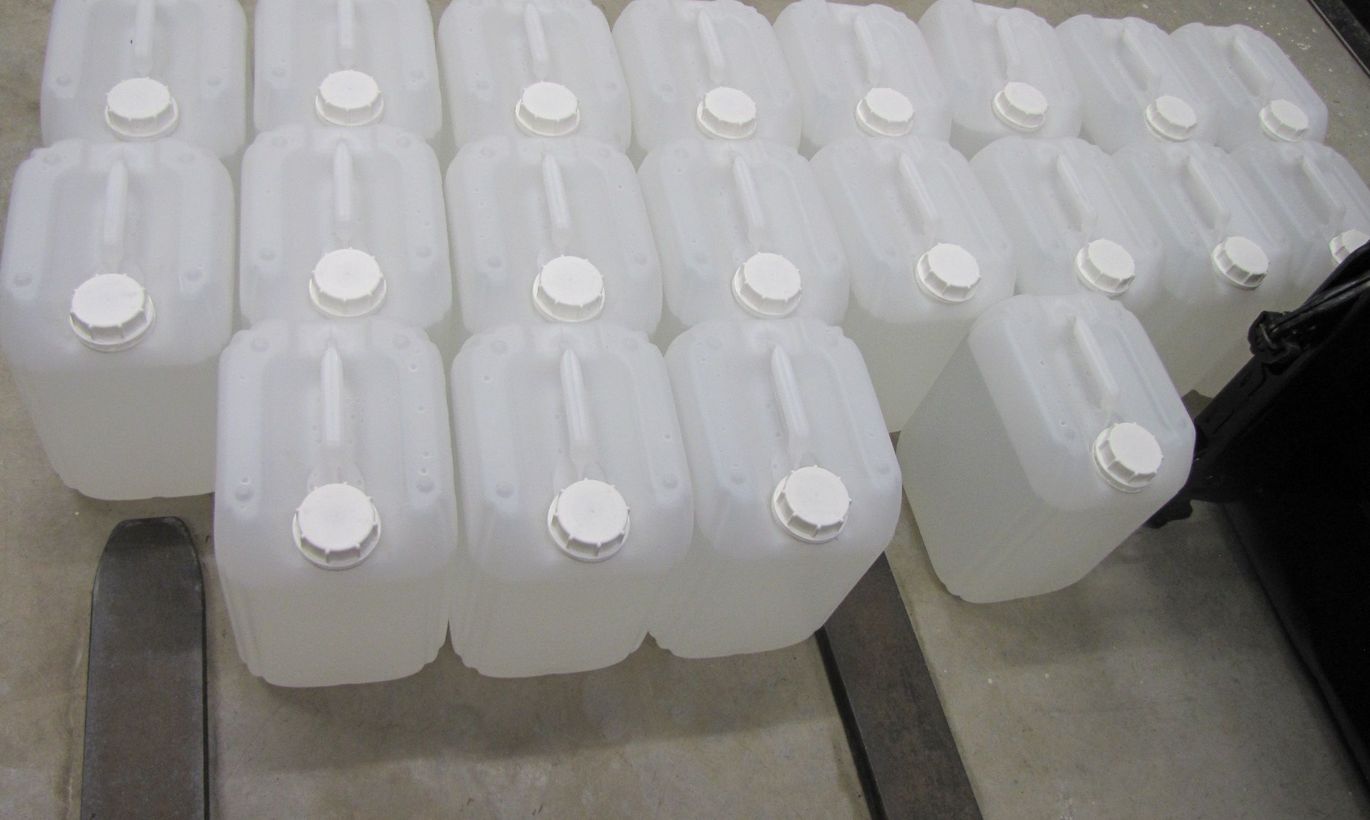 With whopping-for-Estonia of 200 litres of GBL the «party drug» basis involved, one might think this was the perfect crime perhaps only foiled by a traitor or an unfortunate slight slip. 
And this is what it looked like on September 15th 2015 as Oliver Süld (28), Margus Alliksoo (31), Ursel Veimann (31) and Aapo Toomel (36) had it in their car, headed towards Estonia from Poland.
Nearing the Latvia-Estonia border, organisers Mr Veimann and Mr Toomel sat into a taxi-like Opel Astra while mules Mr Alliksoo and Mr Süld entered a Mercedes-Benz van. Mr Toomel and Mr Veimann got some 25 kilometres ahead to check for the occasional presence on border of Tax and Customs Board (MTA) mobile unit. At that, the leaders were also protecting themselves perhaps as the drugs were in the van.
Till they totally and absolutely flopped. As the Opel crossed the border, MTA unit pulled it aside. At that, they were checked for such a long time they had no time to warn the van following them. That day, they set them go but by then the moles were in Estonia and noticed by customs officials.
But the van had to keep rolling as a U-turn would have looked totally suspicious. As the van was pulled over, the canisters in it looked and smelled GBL to them. Altogether unconcealed, just carried as any old cargo. On top of that, the passenger had taken a dose.
Naturally, Mr Süld and Mr Alliksoo were detained, the substance sent to expert assessment. Mr Veimann and Mr Toomel motored ahead and the latter only pulled to a halt in Finland. But Finland or no Finland, he it was who had rented the van and the contract thereof was conveniently among the stuff in the vehicle.
Not limited to that, Mr Veimann and Mr Toomel had loaded the 20 canisters into the van by bare hands. DNA links no problem.
On the seriousness of crime attempted: 200 litres of GBL makes for over 400 litres of GHB. A dose of about 5 millilitres costing up to €6 on the streets, the income would have reached hundreds of thousands of euros.  
Prosecutors' data says GBL for GHB is mainly brought to Estonia from Lithuania and Poland, as well as Germany. The abovementioned guys have not revealed the origin of theirs.
Last year, MTA confiscated a total of nearly 250 litres of GBL (this catch included), and some 150 litres the year before. Considering the volumes, this was not the first rodeo for our «heroes» as beginners cannot get hands on such loads.
On Wednesday morning, Judge Merle Parts jailed Mr Veimann, Mr Toomel, Mr Alliksoo and Mr Süld for ten, eight and a half, sic and a half and five years 10 months respectively. The severity was due to earlier climes of other kinds.
Prosecutor in charge Vahur Verte said the amount would have sufficed to have half of Tallinn intoxicated. The earlier record GBL catch was a hundred lither.
«GHB leads to very strong addiction; the practice is for it to be packaged in innocent looking yoghurt or lemonade bottles. Unawares, lived ones of kids of users have drunk it,» underlined Mr Verte
MTA drug investigations head Raul Koppelmaa said such crimes usually come the organised way where the crooks might deal with illegal cigarettes, vodka, drugs or whatnot.
«To hinder that, we are very often out at highways, especially around the borders, to apprehend the substances before they reach the streets,» said Mr Koppelmaa.