Kids do drugs at party, GHB talk unconfirmed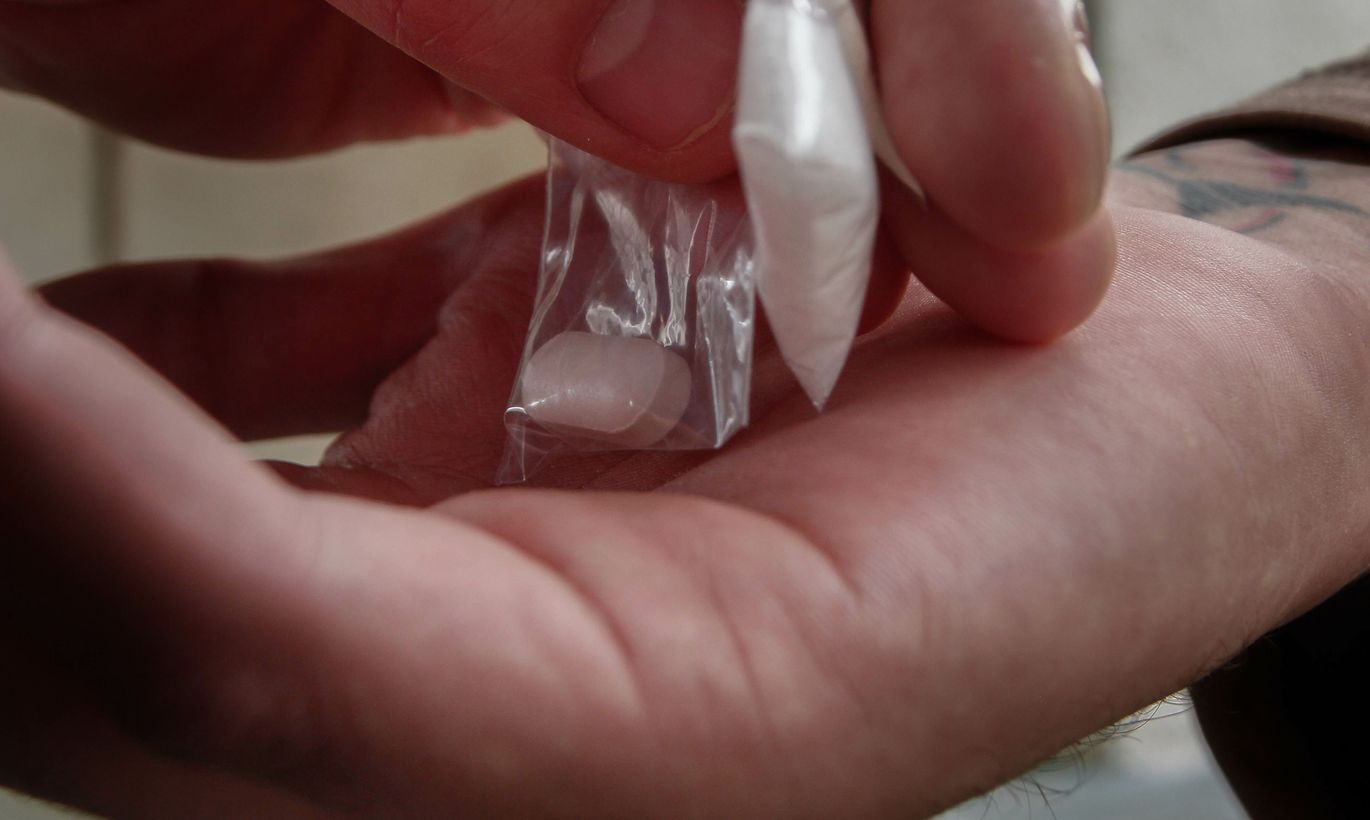 As established by police, drugs were used at birthday party of girl aged 16 in Raplamaa on Friday. Talk of «date rape» poured in glasses of girls was not confirmed. 
Misdemeanour proceedings have been initiated regarding all 18 minors who consumed alcohol at Ristimäe Resort and these are still underway. On top of that, criminal procedure is on regarding involvement of others in making alcohol available to minors.
According to Jaan Aas of Rapla police station, an aggressive male young adult was taken to the stations from the party, proven to have used drugs. Basis exists to suspect drug use by others at the party.  
As told Pärnu Postimees by a girl (18) who was there to take a gift to the one celebrating birthday, she heard at the event of  100 pills of ecstasy planned to be fetched from Tallinn. Amphetamine was also offered there. She denied the claims that her friend, a girl of 13 who got dead drunk, was left helpless at the highway side. Rather, she said, they were together in a car to wait for the ambulance.
The victim aged 13 was suspecting GHB or date rape in the glasses of her and other girls.
«Information about what and how much was used at that party is being clarified. GHB use with the girl aged 13 has not been confirmed. The doctors established it was alcohol poisoning,» said Mr Aas.
According to Mr Aas, they will need to find out about the call to alarm centre describing a girl having been found by happenstance at highway side.  
«Doubtless, what matters most is that the young person received help and nothing worse happened. Regardless, we would underline that when calling for help precise information needs necessarily to be forwarded. Calling the emergency phone is serious responsibility and certainly not a lace to joke,» said Mr Aas, explaining that every plea for help is reacted to with all seriousness according to its content.  
Some parents uninterested in their drunken children
As admitted by Mr Aas, parents reacted differently as notified late at night: «On the phone, some could not care less. Others reacted swiftly and said both they and the children learned a lesson.»
He said that parents are generally concerned about where their kids are and what they are doing. «But I have run into attitudes in my work where father tells the police: «Who do you deal with that? If my boy wants to drink, let him drink.» That's a problem and regrettably in some circles such attitudes are persisting,» he admitted.
Mr Aas went on to say we must home the incident will help the families to draw the line between what is and isn't acceptable. «It's definitely a test for the families as in light of what happened it is very easy to break the trust between child and parent. That definitely is to be avoided,» he noted.
As for Raplamaa youth, parents came to fetch them from the police station. As the county was supported by extra forces from elsewhere that night, Pärnu policemen for instance took the youth of their area home in their own vehicles.
As explained by senior Northern prefecture superintendent Ly Kallas, the police are regularly checking meeting places of the youth so as to prevent them falling victims to crimes or committing misdemeanours while drunk. «Alas, no such raid goes without finding drunk minors,» she admitted, adding that lots of information about parties by youth is received from attentive adults.
What troubles the police most is that lots of youth may not grasp the dangers of getting drunk. They are equally concerned that some grown-ups have furthered consumption of alcohol by youth whether by buying or selling alcohol to young people visibly drunk or offering them a drink from their own bottles.
«Regrettably, a large part of the youth are the daredevil kind and, unaware what the strangers are offering, they drink it in. Lots of parents have also bought alcohol for their children or winked at them drinking. It is the duty of parents and other adults to explain the possible consequences, neither may they facilitate obtainment it,» said Mr Kallas.
A drunk youth may easily encounter trouble, fall victim to a crime, end up hospitalised, or at the police station. Time spent with child and befitting hobbies will keep the youth busy, and away from undesired company and alcohol.  
The police says that whoever organises a party is definitely responsible: renting their facilities, or organising an event, they need to see that minors have no access to banned substances. Also, organisers need to ensure that undesired company cannot attend.
Girl of 10, drunk, hospitalised last year
In 2015, law and order held and returned to parents over 3,786 minors drunk or possessing alcohol. In 2014, the figure was 3,793 – nearly the same.
Of minors consuming alcohol, must are 16-17-aastased (in 2015 – 63 percent, in 2014 – 67 percent); over 60 percent of these are boys.
In both years, the youngest to get drunk were kids aged 10 (in 2015 – 2 boys and 1 girl; in 2014 – 4 boys).
Last year, police was informed of 18 children in need of hospitalisation after getting drunk; in 2014 there were 20 requiring medical treatment.
In 2015, the youngest to be hospitalised was a girl aged 10, the year before that, two boys of 12.