Chief of Danske: pension investors need not worry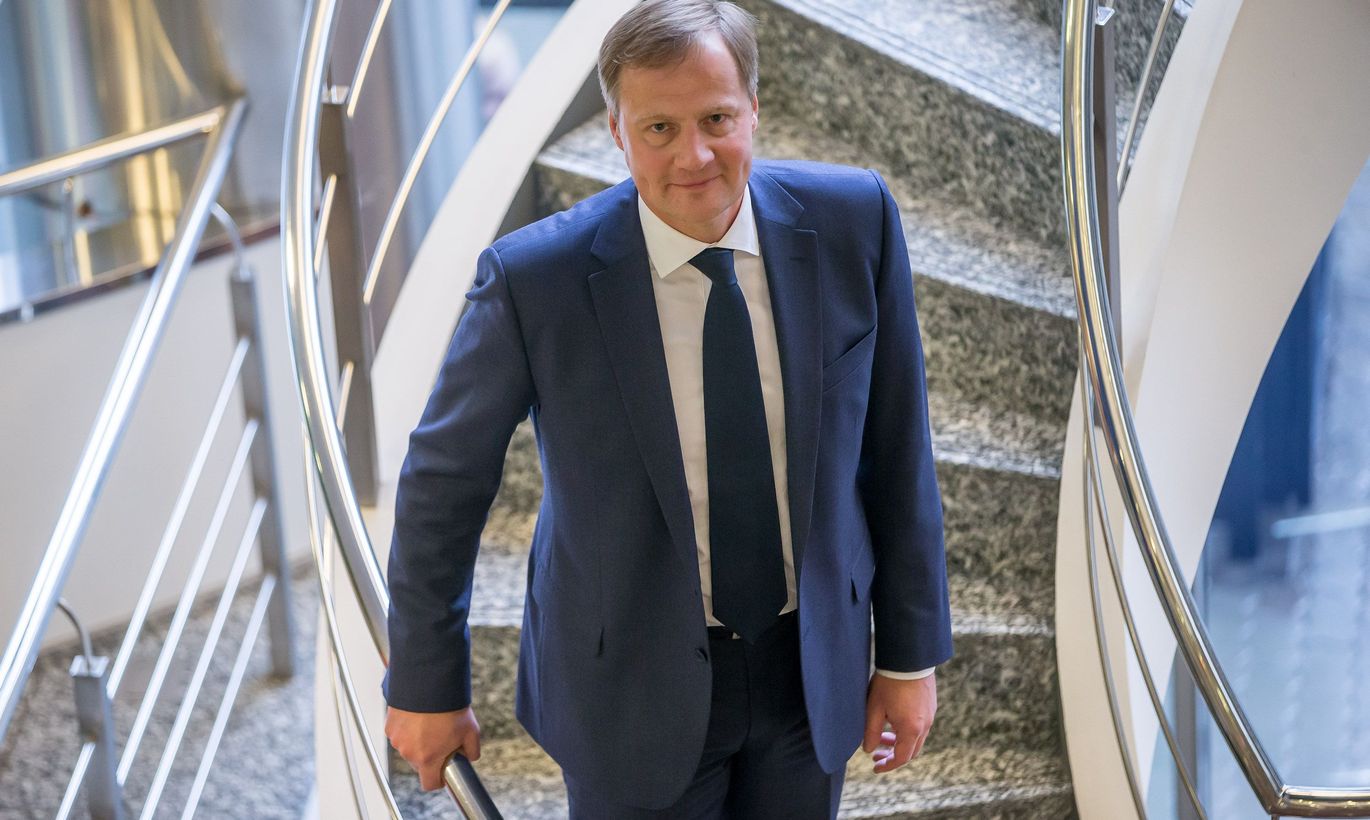 Last year, Danske Bank begun the switch to corporate banking in Baltics and successfully so says its head in Estonia, Ivar Pae.
As related to sale of Danske Bank pension funds to LHV the clients need not worry: the fund will be managed well even during times of transition i.e. as long as the transition is completed, he says. 
-Having just released annual report, how do you assess Danske Bank's last year?
It was a year of changes for Danske Bank. As announced at the beginning of the year, we would be rearranging our activities in the Baltics to focus on corporate banking – enterprises and international groups – thus gradually backing out of servicing individual clients. This is quite a large strategic change and the whole year has been spent carrying it out.
Also, we have had relatively many changes inside the house. We are planning to take all three Baltics to a common platform, and this is quite an investment, the operations are complex, and the preparation is work consuming.
I think the year was rather successful in servicing our target clients. We were able to increase business volumes. The loans volume increased by about a third, and the savings portfolio al so by a third. The number of clients grew. All in all, we may be satisfied.
-I realise your target group is both corporate clients and private banking clients. With the change of strategy, have there also been changes in the private banking clientele? Have private banking clients also left?
Not very many. The clientele is the same. When we are focussing on international enterprises and local middle size and large enterprises, then in these enterprises there are key personas – management and owners – who need private banking services as well. So this is what we have been offering and will continue to do so.
-How much money must a client have to become your private banking client?
Our initial criterion is not assets based. The initial criterion is that the client be linked with targeted clientele i.e. corporate banking. These are key people in enterprises.
-If I had very much money, then being a simple paid worker I would have no business coming to you?
You are right. The fist criterion is connection to an enterprise and private banking is meant to support corporate banking.  
-What do you expect from 2016?
For the bank itself I expect for us to carry out the strategy which we have announced – we are servicing corporate clients, are competitive in the segment, able to present the clients and offer which creates value for them and improve their satisfaction.
Broadly speaking, I still expect Estonia to retain economic growth; perhaps the situation isn't too optimistic as the external environment is indeed unpredictable. The growth will continue because Estonia has thus far been able to adapt and we hope the enterprise will manage the changes this year as well.
The negative of very low interest rate environment will remain, and not in 2016 only but probably for longer.
On the one hand, it is relief for households as their financial costs are lower, but when looking at the banking sector, it will probably not be making our life easier. In the longer perspective, we need to get accustomed to the current environment.
-Are there any comings, goings, redistributions of market share to be expected in Estonian banking?
I do not believe there will be too many large cardinal changes. The market is relatively fixed: those who are here will keep on operating. I think some banks will try to gain market share and grow. The banks with the largest market share will be trying to review their activities so as to keep their competitiveness and economic results.
I think the banks are investing more resources into development, to go along with the changed habits of clients. I also expect the trend to continue with new technology enters into financial mediation. Be it analysing devices to monitor how clients communicate with banks.
-Seeing TransferWise cooperating with LHV and the new technology company of Indrek Neivelt entering the financial sector, this will probably not be concerning you any more as much as these banks who also deal with retail clients. How do you see new technology in banking?
Technologies come to various areas of banking. Some are coming to payment services, others help involve extra financing. Personally, I think a platform of business model to involve additional financing for new enterprises as to equity capital has quite a lot of potential.
When it comes to payment services and seeing where we currently are in Estonia, the payments move quite effectively, also between banks. Whoever enters the market must possess a very large advantage, be it quality of service, price or some other parameter, to substantially differentiate it.  
I think a part of clients are moving towards that, but the bank services in Estonia are quite good.
-Will that mean that TransferWise has not much business in Estonian market?
Looking at the value offers of TransferWise, it definitely has its place in international payments and indeed it is mainly on the market outside of Estonia.
Seeing the local Estonian daily payments by majority of households and enterprises, within one bank these essentially happen in real time and between banks many times a day, and the fees are very competitive. As our banks are quite developed, it is difficult for them to compete here.
-Let's talk a little bit of the sale of Danske Capital. I understand that in addition to managing pension portfolios, Danske Capital also operates in private portfolio management. What will happen with these clients? Will they go to LHV, or remain here in your private banking?
The sale of Danske Capital to LHV was about sales of Danske Capital as a company: management of pension funds and one Europe-directed fund. The remaining activities where we in Danske Capital were cooperating with Danske Bank, be it private portfolio management or some other investments related activities, these will remain in the bank and the private banking will keep providing these services.
But we need to look around which services and how we will be offering in the future. There will be changes regarding that.
-In LHV investments portal forum, an individual was worried that during the transition period your fund managers will have no motivation to get a good yield. The clients will go to another bank and the main motivation of current Danske Capital staff is writing good CVs. What will be with these nine employees?
As the enterprise has been sold, the employees go along with the enterprise. What will be with them is for LHV to decide.
But this we cannot afford, that we neglect our duties as managers of pension funds while we hold the company. As long as we hold the company, it is our duty to keep the people on payroll and motivated, and the pension assets managed. This we have done for 20 years and will also be able to do it during the transition.
-So the pension investors need not worry?
-What was the transaction price?
We have agreed not to disclose that.
-Was it between €5m and €10m?
Education: Tallinn University of Technology and Helsinki School of Economics and Business Administration
In Danske Bank since 2000
CEO of Danske Bank Eesti since December 1st 2015