Valga buys booze from Valka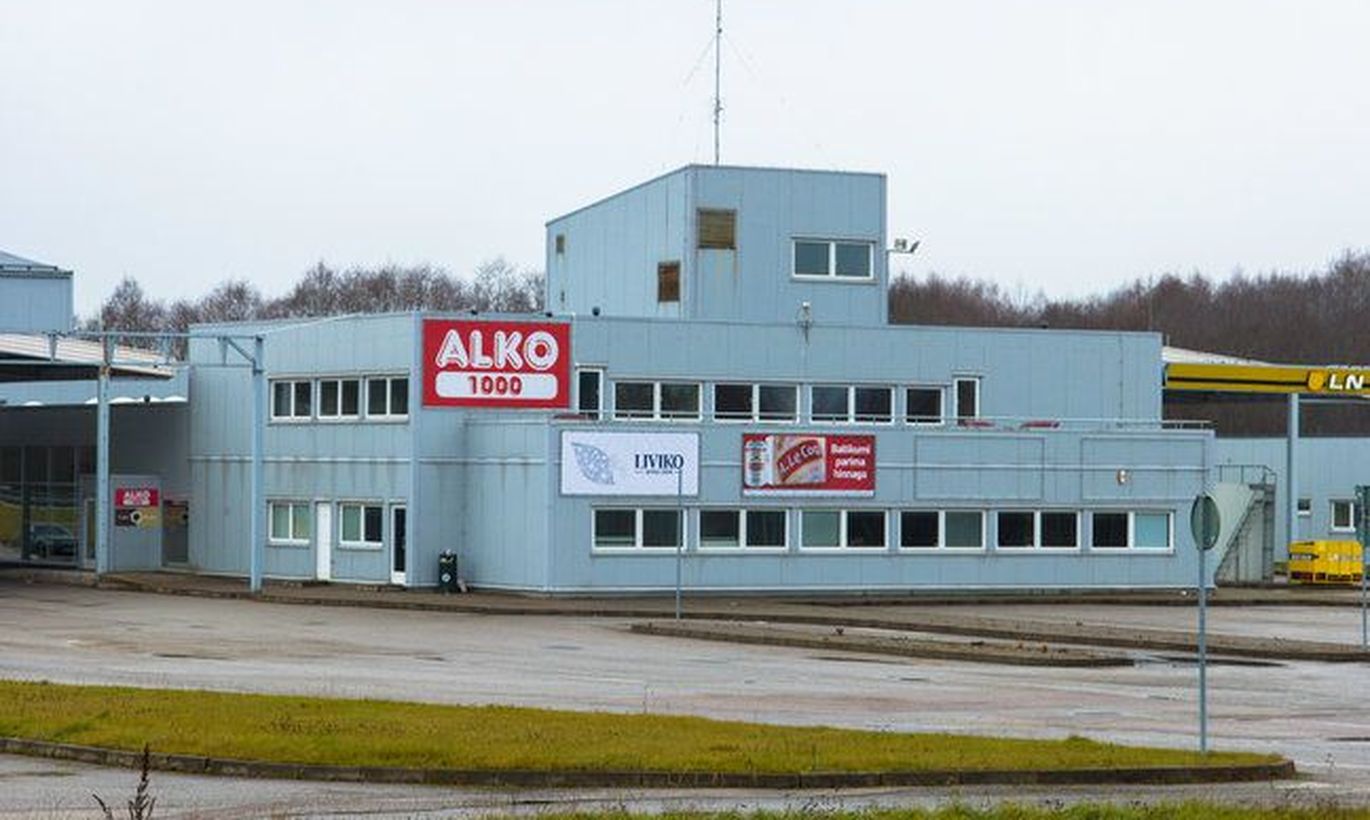 While Estonia debates toughening up its alcohol policy, Alko1000 - a chain owned by an Estonian - opened doors just across the border in Valka, Latvia. As early, as 8 am, the bottles are available at lot cheaper than in homeland.
These past weeks, cars with Estonian number plates are increasingly spotted in front of the store. A source counted a whopping 78 of such vehicles there last Saturday all at once.
«Well we haven't seen anyone here except Estonians actually,» said manager of the alcohol store.
With an abundance of Made in Estonia spirits on the counters next to Latvian production, its sales price is significantly lower than in Estonia. For a beer, for instance, the Valka, Latvia shop asks half the Estonian price, stronger alcohol may come cheaper by a fourth to third.  
The smarter buyer knows how to get the tipple cheaper yet. Namely, while Latvia has no guarantee system so the sum has not been added to Latvian process. And yet, lots of cans and bottles sported our own guarantee mark so as the package is returned in Estonia, one gets 10 cents back. Considering that, one specific low alcohol beverage only cost about a fourth of what we are accustomed to pay in Estonia.
To top it all, in Latvia the stuff can be purchased earlier than in Estonia – 8 o'clock in the morning, the doors are opened. The manager said clients do come in waves, the initial one always composed of the ones seeking relief from hangover. But they do not stay open after 10 at night.
For a while already, the Walk shopping centre in Valka has featured the alcohol store Dzērieni Bez Uzcenojuma (drinks without added fee). Along with that, lots of Valga County folks have developed the habit of «filling up» South of the border.
«We drop by two-three times a month,» admitted Maila and Kaljo, a married couple from Tõrva, Estonia. For instance: having recently celebrated a jubilee together, they claim to have saved €40 from strong alcohol alone, and they think that almost all consumer goods are cheaper in Latvia.
«Food, clothes, cigarettes,» said Kaljo to list all they go to Latvia to get at lower prices. And they know some dozen others in Tõrva who share the tradition. «I actually know people in Tartu who drive to Valka for that,» said Kaljo.
Naturally, the lower Latvian prices have an effect on sales by major Valga retail chains, while Rimi representative Katrin Bats says the impact from the new Alko1000 is yet to be felt. «The major competitor is the Mego store in Latvia, opened last year. Back then, we really did spot a slight drop in alcohol sales,» confessed Ms Bats.
Changes in sales were also admitted by Selver communication manager Erkki Erilaid. «In Valga Selver, alcohol sales have been somewhat lower since this summer,» said Mr Erilaid. «Probably it's the significant excise rise in February which is driving lots of consumers in Valga and the county to rather purchase alcohol in Latvia.»
Though the last time Latvia raised alcohol excise was in August 1st, the tax rates in the two nations do differ significantly.
While Estonia's beer excise is €7.22 per 100 litres, Latvia takes €3.80. For other fermented drinks (like wine, cider, long drink) excise rates are €97.37 and €70 respectively. Regarding stronger drinks, it is €1,889 and €1,360 per 100 litres of pure alcohol.  
In February, Estonia lifts its alcohol excise rate by 15 percent; Latvia's next rise is only going to be 5 percent. Though the original plan was to do that on March 1st, Latvian tax and customs board senior specialist Juris Lukss says the Saeima intends to take the step next Monday.