Serial stabber adds victim while police uninformed
21. October 2015, 3:30 PM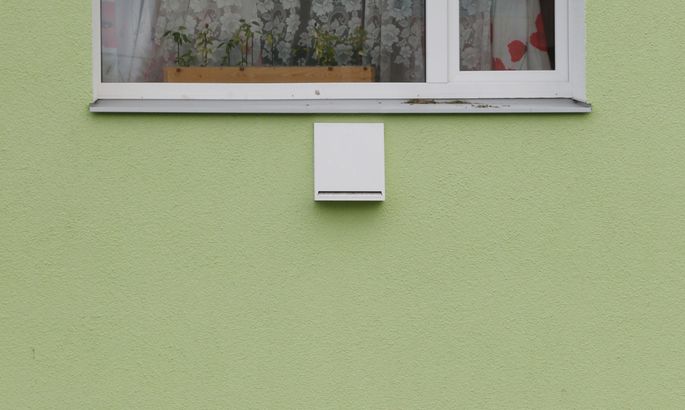 Back in 1997, Leonid Vinogradov (57) killed a victim with iron rod. Now, during five days he managed to stab two. had the police intervened after the first one, the second would have been spared. 
At a social apartment in Vara Village, Tartu County, a man was stabbed in the face in the living room the last Saturday but one. As soon as last Wednesday, a lady of 32, on parish support, was his next victim.  
Thankfully, both are alive and on Wednesday Mr Vinogradov was finally jailed where he is also being kept as asked by the prosecutor, till trial for physical abuse.
Police said they were unable to react to the first stabbing as the victim failed to notify at once. They were unaware.
Neither did accident and emergency medicine staff at Tartu University Hospital call the cops as they treated the man on October 10th. Department head Kuido Nõmm told Postimees the injury was slight and they thought it unnecessary to inform police.
On both occasions, Mr Vinogradov was drunk. According to Vara parish social worker Vaike Torokvei, the male victim was in process of getting intoxicated also. «He was stabbing all over,» he told Postimees yesterday. «Had I been heavily drunk, he would surely have killed me.»
The man refused to comment further but said he felt he should inform the law as the lady got stabbed afterwards – and run to the social workers immediately. «There was a cut under her jaw,» said Ms Torokvei. Luckily, the wound was not deep and the ambulance got it treated.
At the beginning of October, parish government decided to temporarily cancel Mr Vinogradov's social apartment due to his unrestrained drinking. As complaints occurred, police was on the scene but found the man not aggressive enough to take him away. Till mid-September, he was said to have basically behaved.
Actually, Mr Vinogradov and alcohol are a mix so dangerous that the two recent victims must thank their lucky stars.
Namely, while drunk in 1997, Mr Vinogradov killed a man in a manner unimaginably cruel, finishing the victim off with a metal bar after brutal beatings.
13 years in jail were sentenced. In June 2006, the man was released early and was under behaviour watch. Which he violated and was sent back to prison as soon as in August. Afterwards, Mr Vinogradov applied for early release for at least four times but was always denied by court.
«Risk factors with Leonid Vinogradov, currently, are alcohol abuse, aggressive behaviour patterns regarding people closest to him, lack of realistic assessment, lack of sure job, manipulative behaviour,» reads a court ruling dating 2009.
As obvious from another ruling, kinfolks fear Mr Vinogradov. «He has been violent towards former unmarried partner and her daughters, including after former premature release,» reads the document. «The former partner and daughters know Mr Vinogradov for a very long time, and they think it likely that the former behaviour is repeated.»
So the man was released in the fall of 2010 having done all his time – the court was nothing but easy. In 2013, Mr Vinogradov went drunk-driving and earned four months of jail conditionally. Now, five years after release, the stabbings. For physical abuse, physical imprisonment may result – or it may not.