Ferryboat history overview — cancelled contests and ministers in hot water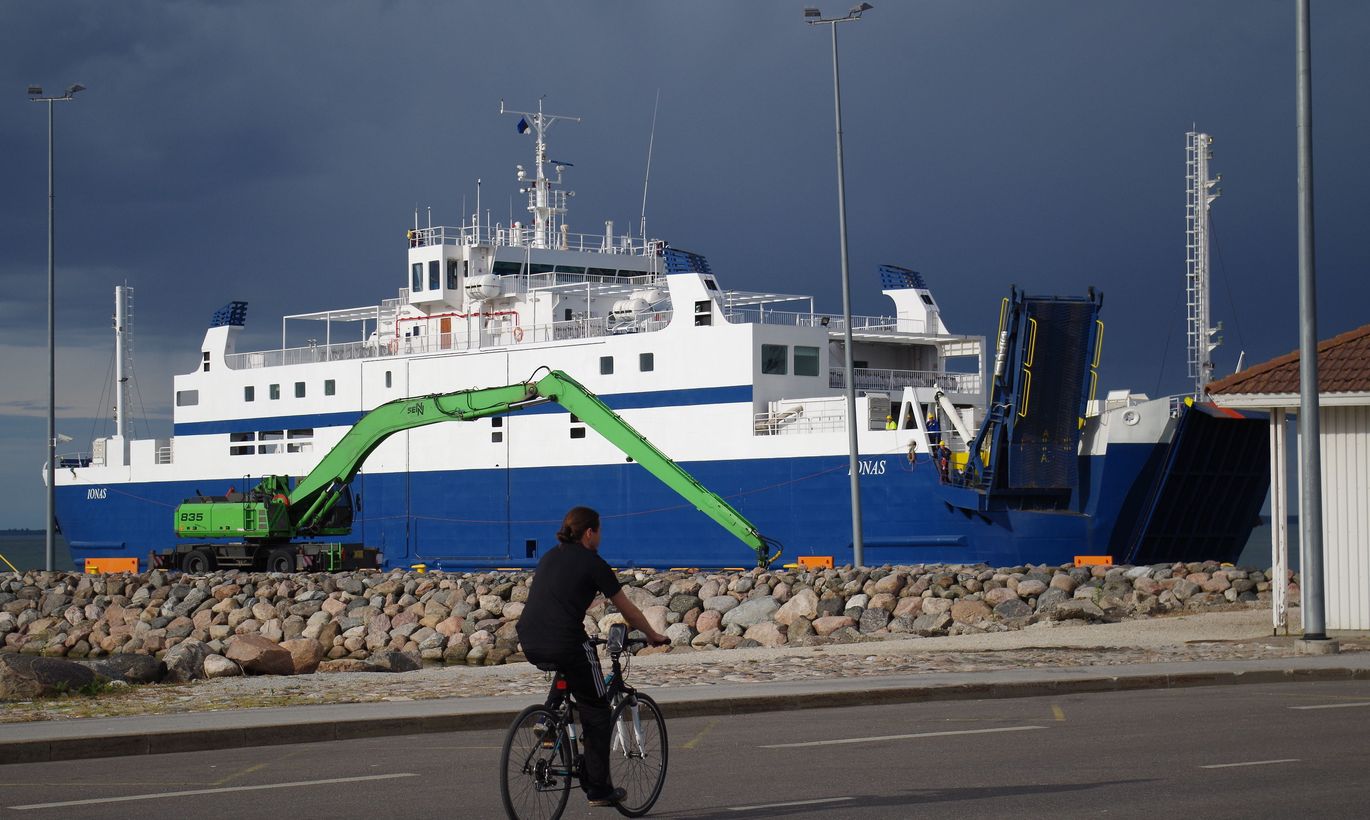 1994 – Vjatšeslav Leedo's company Saaremaa Laevakompanii (SLK) enters contract with state to service ship lines connecting Hiiumaa and Saaremaa with mainland Estonia.
2002 – economy minister Liina Tõnisson proclaims a new contest. One offer is presented – by SLK.
2003 – Meelis Atonen, economy minister in the new Juhan Parts' government rejects the SLK bid and proclaims a new contest, which draws offers from three shell companies and Tallink. In January 2004, Mr Atonen annuls the procurement.
2004 – Mr Atonen attempts to nationalise the shipping lines, tasking Port of Tallinn to arrange the traffic. Faced with the short deadline, the latter fails to find both ships and operators. The next plan is to create a Port of Tallinn and SLK joint company to operate the lines. As none of the plans work, Mr Atonen resigns in September. Succeeding Mr Atonen as economy minister, Andrus Ansip for a while considers purchasing SLK but ends up entering into two-year servicing contract with it.
2005 – in April, a Reform and Centre government comes to power. Mr Ansip becomes prime minister, Edgar Savisaar the economy minister. In November, the ministry proclaims a competition to find a carrier. The contest draws one offer, by SLK subsidiary Väinamere Liinid.
2006 – Mr Savisaar enters into ten-year contract with Väinamere Liinid.
2007 – SLK orders three new ships, built by Norway's Fiskerstrand and BRLT.
2010 – the new vessels arrive unto the lines. Reform and IRL government's economy minister Juhan Parts starts to talk about his plan: the state should become owner of the ships, and seek an operator.
2013 – come fall, the Parts-plan flops, failing to purchase the vessels directly to the state or via Port of Tallinn.  
2014 – after IRL left the government and soc dem Urve Palo becomes economy minister, she proclaims a new competition to by vessels. Offers are submitted by Port of Tallinn and Väinamere Liinid. The competition is followed by direct talks, resulting in the minister announcing Port of Tallinn to be winner.
2015 – two out of the three new SLK's ships, Saaremaa and Muhumaa, leave the line and are replaced by Ionas rented from Greece.
2016 – starting October, the lines are supposed to be serviced by Port of Tallinn subsidiary TS Shipping with four new vessels.