Editorial: much more than Ukraine at stake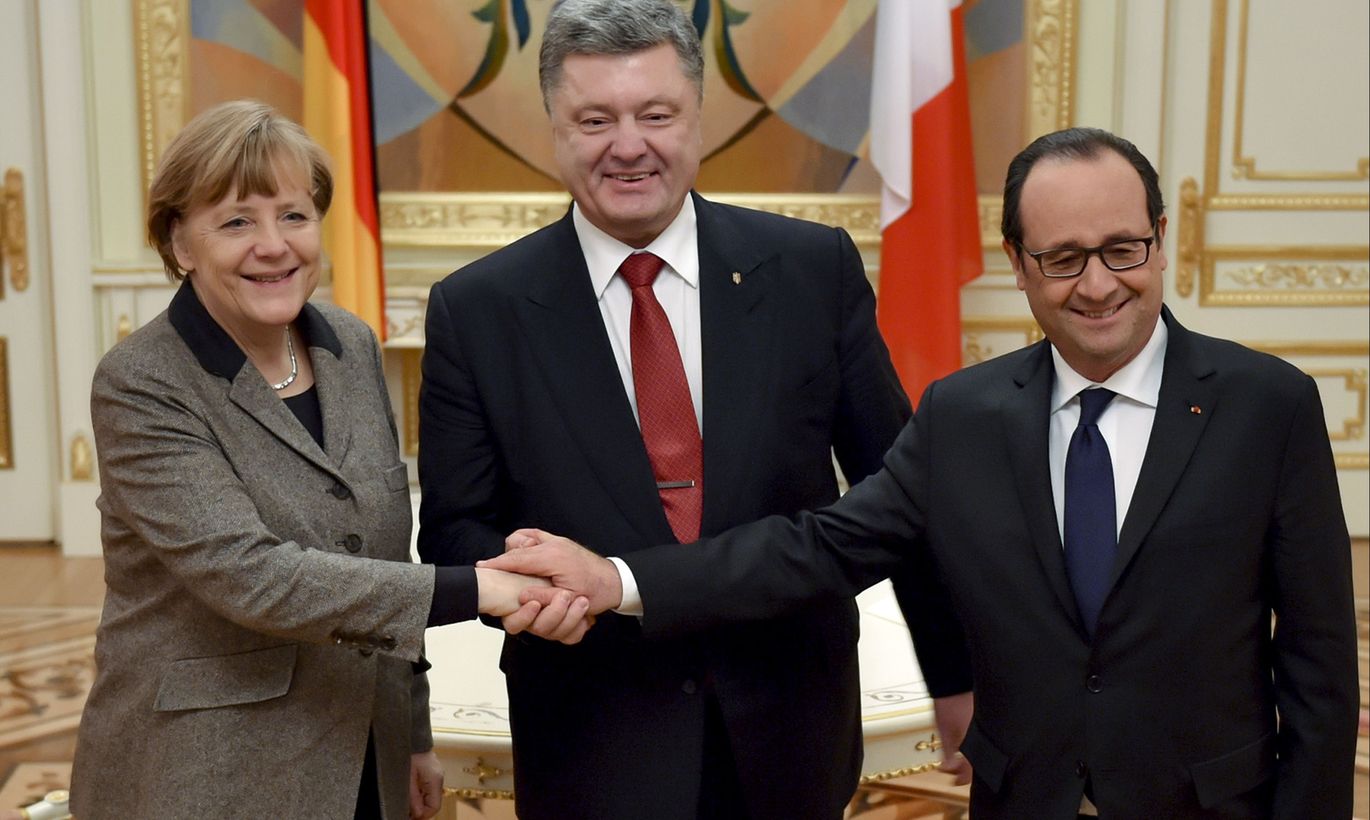 The Friday to Sunday Munich security conference is best summed up by two conflicts, solution to which reaches beyond the destiny of Ukraine and far across EU/NATO borders.
To grasp the background, consider the recent warnings by French President Francois Hollande and former NATO secretary-general Anders Fogh Rasmussen. The former thinks failure of peace talks equals a military conflict. The latter says Russia is ready to test NATO collective defence. In either case, the issue is no longer Ukraine alone.
Regarding Munich, two conflicts were thrown up. Firstly: have diplomatic solutions on Ukrainian crisis been exhausted, with nothing left to do but support Kiev with arms? And secondly: the utter amazement in the eyes of participators following address by Russian foreign minister Sergei Lavrov – how can one conference hall hold two worlds so vastly different?
The world leaders were eager to hear news from German chancellor Angela Merkel, fresh from talks in Moscow. The tidings were not too glad. In her speech, Ms Merkel underlined the need to find diplomatic solutions. Added arms equal added deaths; not prudent to go armed against Russia in Ukraine; international community needs to seek a smarter solution. The reaction to question posed to Ms Merkel post-speech by Estonia's President Mr Ilves is best summed up by a tweet by Valasek, Slovak ambassador to NATO: «Dead silence in the room when Ilves asks A. Merkel how far will Russia go if not stopped.» The elephant in the room could no longer be ignored.
One may understand the position of Ms Merkel while the issue remains: what is she hoping for, diplomatically speaking, with nothing serious in it regarding Russia? No-one wants war, but to avoid it determent is needed – such as is taken seriously. With no undesired consequence in the air to spur parties towards seeking diplomatic solutions, a peaceful outcome may remain rather elusive. 
Even so, Ms Merkel is trying remarkably hard. Still, the Moscow visit right after talking to Ukrainian President Petro Poroshenko in Kiev yielded nothing but an agreement to keep talking. Yesterday, over the phone they fixed a meeting in Minsk, on Wednesday.
Meanwhile, talks are only an option when the goals of parties at least partially harmonise, and both desire a solution. Hearing the reality-evasive speech by Russia's Mr Lavrov in Munich, doubting that is justified. At least to a degree, international diplomacy is based on honesty – a fundamental principle challenged by Mr Lavrov's address.
Wolfgang Ischinger, presiding over the Munich conference, called the Minsk talks a ray of hope of sorts... The moderate optimism was not shared by all those present.