Estonian utility breaking Gazprom backbone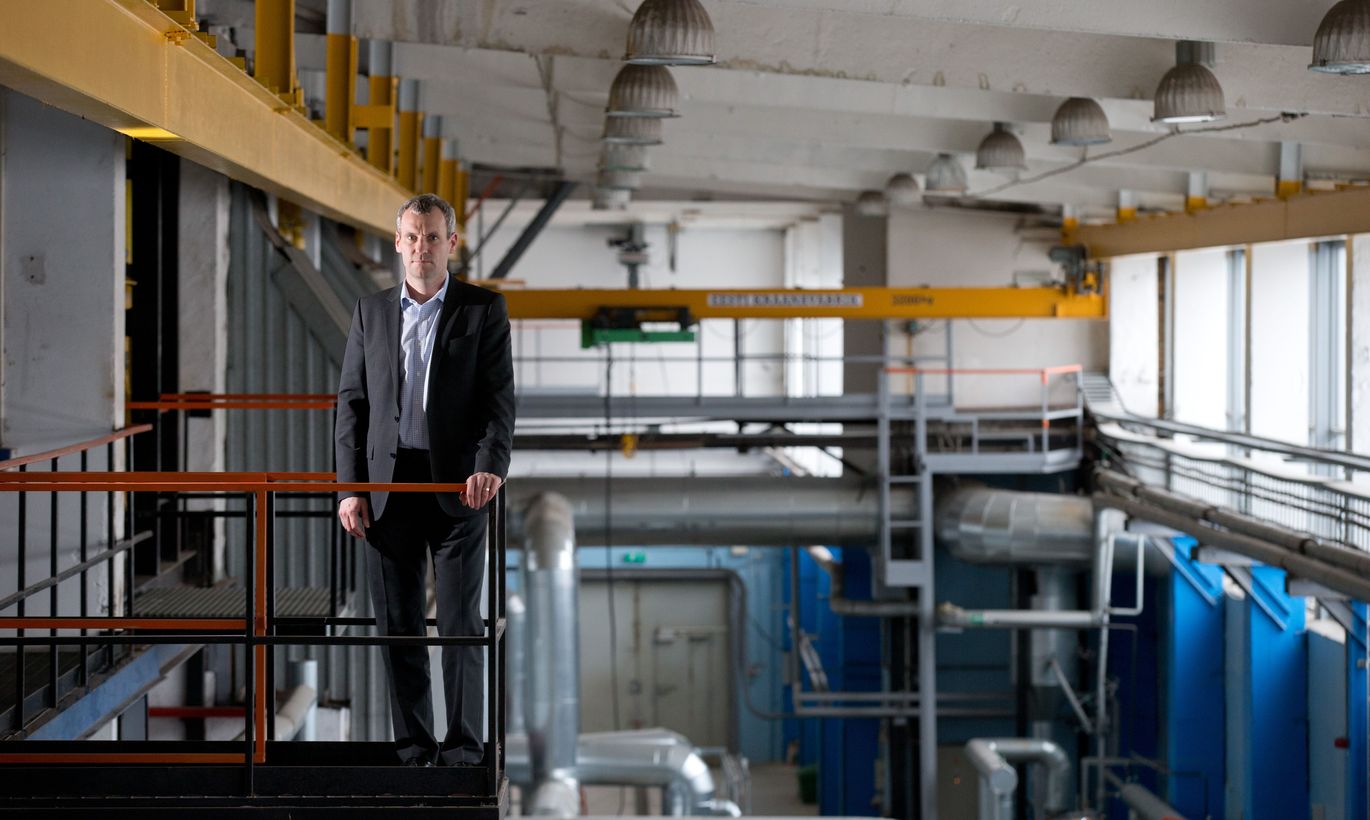 In four short years heating monopoly Utilitas will forgo Russian gas switching to Estonian wood, heating bill in Tallinn thereby cut by a fifth.
The «no» to Gazprom gas will snowball into apartment associations then spurred to shut down their tiny dilapidated boiler houses and rejoin district heating.
According to investment plan of Utilitas owned by Estonia's top powerful energy entrepreneur Kristjan Rahu, from 2018 and onwards natural gas will only be used at winter time peak loads. Thus, from the current 60 percent, the share of gas heating will drop to mere fifth.
To birth the plan, a wood boiler plant is already under construction in Väo mine next to Lasnamäe, Tallinn. Costing €70m, the plant will stand next to the existing Tallinn Power Plant (Tallinna Elektrijaam) and will be producing heat starting the fall of 2016. That very year, wood boiler plant constructions will be launched in Kadaka Road, Mustamäe, Tallinn, in place of the current gas power plant – to be completed in 2018.
«To produce the heat energy sold via out networks, close to 150 million cubic metres of gas was used in 2013; the plan is that about 100 million cubic metres of gas will be replaced by local fuel,» said Utilitas board member Priit Koit.
With Utilitas declining to disclose the impact of the switch to the price of heat, the Tallinn city government proved pointed and outspoken.
«Tallinn aims at a situation, in cooperation with Utilitas, where heat cost for consumer will yearly drop five to eight percent, and by 2018 heat should cost a fifth less from now,» said Tallinn deputy mayor Arvo Sarapuu.
«Wood heating enhances Estonian energy security and consumer confidence, gas being linked to great political twitches and the competitiveness of gas lowered by rise of excise.»
At the moment, says Mr Sarapuu, there are no economic or political hindrances in sight to squeezing the gas out. «It is important for Estonian Competition Authority to allow Utilitas to make a normal profit so the entrepreneur would not lose interest to invest,» said the deputy mayor.
Mr Sarapuu is chairman of the council of Tallinna Soojus, the company renting heat transmission networks to Utilitas. According to Competition Authority, heating with wood chips has already had a remarkable effect on heat bills of Tallinners: last year, the maximum chargeable fee for Tallinn district heating fell, for the first time in several years, by six percent.
As maximal heat price suddenly dropped by nine percent in 2009, the launch of Tallinn Power Plant played a little role for, in the same year, the end price of natural gas sunk by a whopping fourth. Thereafter, both maximal heat price and natural gas end price began a rapid rise. Meanwhile, for the very wood heating, the total heat bills increase was much lower in 2010–2013 than the cost of gas price.
At that, as assured by Competition Authority, Utilitas is selling heat below the maximal feel established.
As district heating price drops by 20 percent in 2018, this may be a price better that the gas heating used by lots of apartment associations. As an example of that, in Jõgeva – a town heated by Utilitas – the bills for the people shrunk by 26 percent as gas was replaced by wood.
Faced with the choice of buying a new boiler for the one purchased 15 years ago, or to join the district heating, the latter will probably prove prudent. Last year, 65 new houses joined district heating offered by Utilitas in Tallinn. A good price may draw much more customers than shown in current statistics.
Two years ago, Estonia consumed 680 million cubic metres of natural gas, of which Tallinn burned 272 million. Experts would not rule out for gas consumption to shrink not by 100 million, but even by 180 million cubic metres. That would be a quarter of Estonian consumption. 
«The state policy is clearly geared towards involvement of new renewable energy capacities, wherefore it is inevitable for natural gas consumption to decline,» said Competition Authority director-general Märt Ots.
«If natural gas consumption goes down by a quarter, infrastructure costs will inevitably go up as, with a smaller volume of the commodity, the current pipelines need to be serviced just as well. As in the case of gas, fixed costs are as good as hundred percent, the shrinking consumption will rather directly be transferred into infrastructure fees.»
Elering, the fresh owner of gas networks by securing majority holding in EG Võrguteenused, is hoping the volumes of Russian gas would not shrink so much. 
«I'd dare to believe the drop will not be that vast as, in addition to district heating systems, Tallinn does have a large amount of other gas consumers,» said Elering communication chief Ain Köster.
Last year, Eesti Energia owned Iru waste burning station provided 17 percent and the natural gas burning Iru power station gave 34 percent of Tallinn district heat.
Utilitas heats a total of 4,400 buildings in Tallinn, Maardu, Valga, Haapsalu, Rapla, Jõgeva, Keila and Kärdla, by use of 42 boiler plants. In Tallinn, the company currently uses four boiler plants, three on gas and one burning wood.
RMK, head of wood marketing division
By heating Tallinn with wood, the Estonian wood market will receive a substantial boost and price rise will enhance activity in the radius of 100 kilometres. At the moment, low quality timber is left in the woods in quantities dozens of times larger than the burning stations are able to receive. I hope that, thus, firewood price will rise by a couple of euros, as right now they are at zero profit. At the consumption point, a cubic metre of wood chips costs €24–€27: cutting and transport out of the woods costs €12–€13, transport to place of consumption is €7–€8 and chipping is €6–€7. Those owning wood father away will be motivated to get with it as the price rises by a couple of euros.
The use of wood will cut gas consumption and will not only affect Eesti Gaas, but all those involved with gas, biogas included. As the sales volumes go down, network service fees go up thus raising costs for gas consumers and also the costs of enterprises desiring to sell biogas via the gas network. As district heating providers substantiate the ban on leaving their network by the very fact that for those that remain the heat price goes up, we have the same situation in gas networks. In our estimation, it would be just and fair to do away with district heating regions and to create equal competition opportunities for all fuel and energy companies.
OÜ Majavara Haldus, board member
Of the houses administrated by my company, about a tenth i.e. three houses are gas heated. In near future, the gas devices will wear out and need to be replaced. At the current prices, gas heating is 15–20 percent cheaper than district heating. Gas infrastructure fee is only nine percent of total price, at the moment, and even a manifold increase of that would not motivate associations to forgo gas heating. If district heating would cheapen by more than a fifth, this would be a sufficient push to join district heating network in the future.