Era of drone freedom is over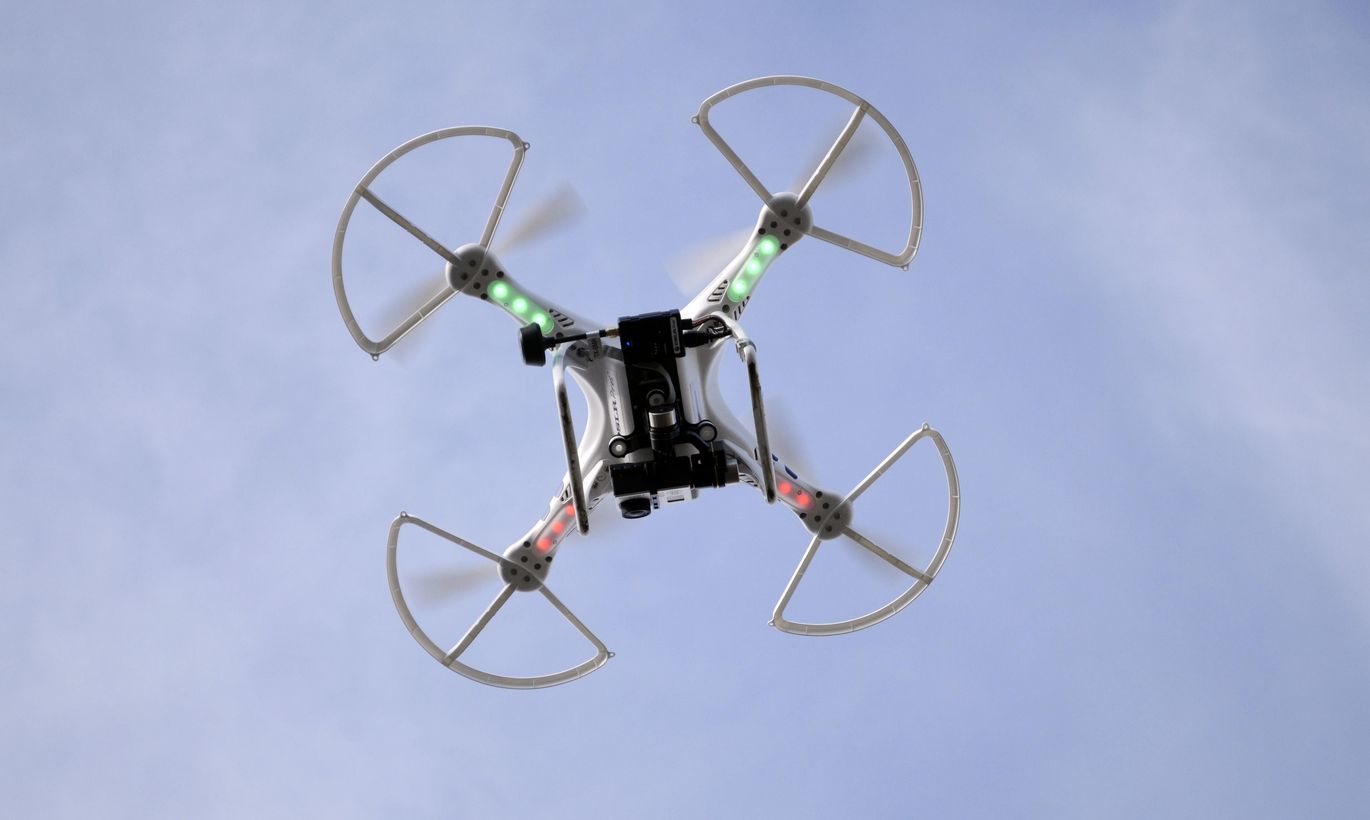 Today, Estonian Civil Aviation Administration enforced rules regarding where and how high unmanned aircraft may be flown over our land. The rules are aimed at avoiding accidents. In times that lie ahead, done pilots may come under police surveillance. 
«This summer, in media and video clips, we saw unmanned aircraft flown in relatively critical spots like in vicinity of airports. That set alarm bells a-ringing,» said ECAA air navigation service and airports department head Kristo Vallimäe in explanation why they took up writing the rules a month ago.
As of today, anyone who by technical means drives an unmanned aircraft is considered a pilot. Note: makes no difference if it's a flying toy Made in China, or a drone rising to thousands of metres.
The toughest rules hit controlled airspace i.e. all of Tallinn and Tartu, and the immediate vicinity of said cities – in this area, flying a drone will always take an ECAA permit issued with time and height limits.
The licence is the same for heart of Tallinn and «far-away» places as Tabasalu and Saku. And for 30 kilometres radius around the Ülenurme airfield in Tartu. Agreements also need to be secured regarding Kärdla, Pärnu and Kuressaare airfields flight information zones, and near Ämari.
According to Mr Vallimäe, the requirements are derived from planes constantly flying lower than 150 metres when taking off and landing. «In close vicinity of Tallinn airport, for instance, even flying a model helicopter rising no higher than 30 metres is very dangerous activity,» he said.
In controlled airspace, air traffic controllers need to be aware of every flight and as with drones there isn't any radio communication, the awareness comes via flight permits. ECAA will always try to be kind and generous. As an example of that, drones were recently granted permission to film SEB marathon, and movie shots in 32 spots of Tallinn and Harju County.
In the non-controlled area – i.e. in most of Estonia – drone owners may feel at more liberty. In these areas, drones may be flown up to 150 metres without letting ECAA know.
The drone lovers are many, as evidenced by piles of applications at ECAA multiplying over a short period of time.
«A year ago, such applications have once a month. This June or July, it was once a week, and by now it is one or more a day,» listed Mr Vallimäe.
According to him, the rule of general order will also trigger enhanced surveillance by agencies. Should ECAA come short of resources, they'll cooperate with Police and Border Guard Board.
Having caused material damage by breaking rules, a drone pilot may be fined by up to €800; if an individual's health is harmed, the fine ceiling is €1,200.
So far, no one has been hurt in drone accidents in Estonia. Even so, officials are worried about flight above public events and close to other aircraft. As an example of that, several drone pilots were in the air over this year's Song Festival in Tallinn, defying the ban to do so. A new requirement prescribes coordination with public event organisers.
A hobby pilot Jüri Kaljundi, a drone flyer for two years, said the serious ones already know the requirements, but the rules are vital for newcomers. «The problem is, most of the up to €1,000 drones have not been built the way airplanes are built. They have nothing dubbed to keep them from dropping down,» he said.
In the Face­book-based drone lover society, it often happens that the machine flies off and never returns. At that, lion's share of drones are not harmless.
«The propellers are sharp and as these go around they can cut veins or neck, make a man blind, or kill a small kid,» described Mr Kaljundi. «A drone, you see, is a flying lawn mower – with no cover.»
Still, he thinks the drones need to be swiftly classified, as it is nonsense to count every Chinese toy a flight hazard. A €30–€50 copter cannot get over 150 metres if it tries, as the radio connection gets cut.
«At the moment, a small copter can be purchased for $20, to be flown amongst houses. As a kid goes out to fly it, from where will he have to know he now needs some permit?» pondered Mr Kaljundi.
The details of how the new rules are enforced will be explained by ECAA, on October 14th, in economy ministry.