Please note that the article is more than five years old and belongs to our archive. We do not update the content of the archives, so it may be necessary to consult newer sources.
Minister calls on bankers and traders to help producers
Minister calls on bankers and traders to help producers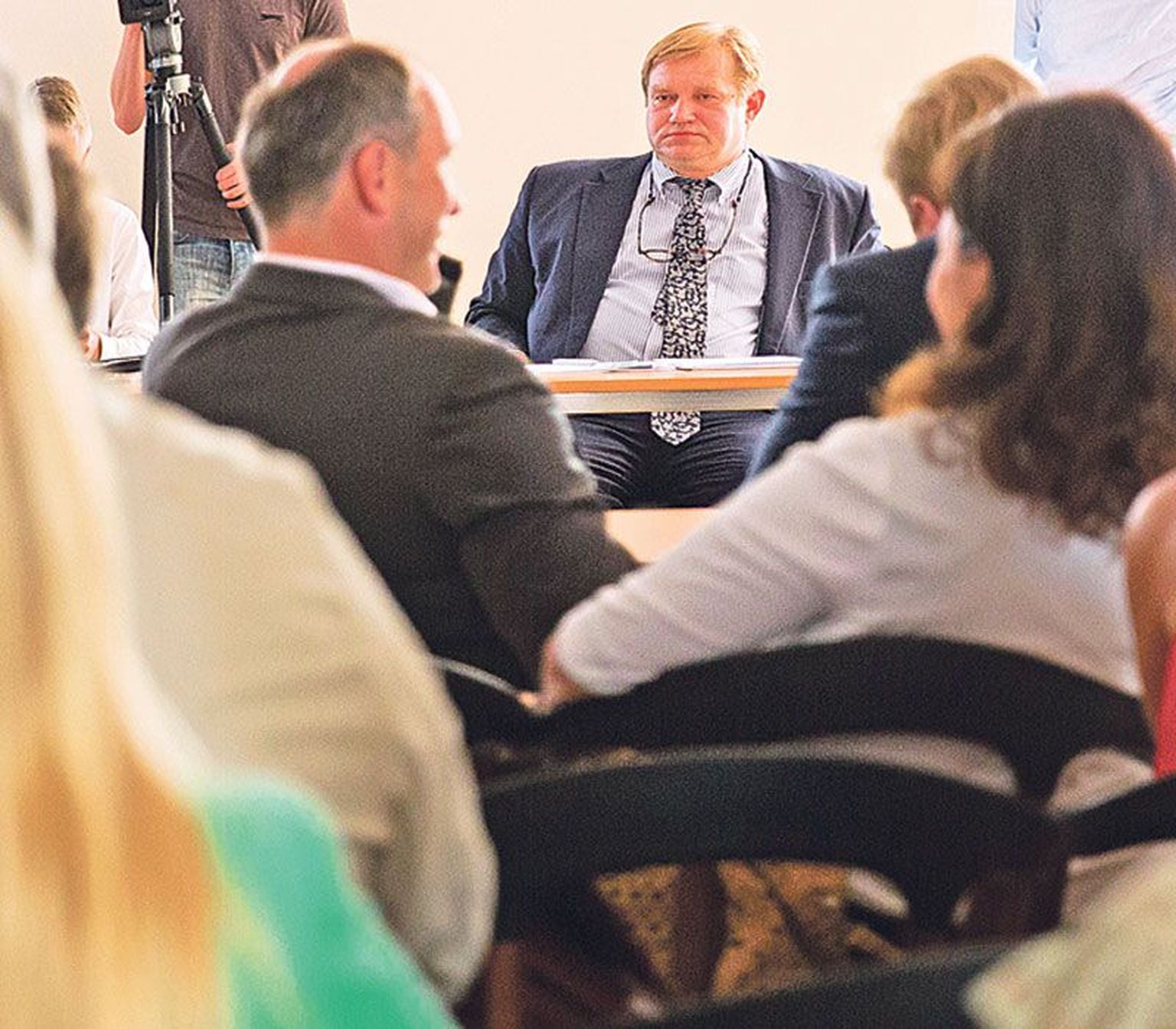 Banks and retail chains ready to extend helping hands towards Estonian farmers and food producers plagued by Russian sanctions.
As announced yesterday by agriculture minister Ivari Padar, he will within days enter negotiations with banks and retail chains for these to ease business conditions for Estonian producers suffering under the Russian import ban.   
«It is possible for banks to grant repayment holidays to enterprises that have invested in production,» Mr Padar said yesterday. «To the retail chains who will now come to the aid of local producers, I predict long life in Estonia,» added the minister.
As milk prices fall below the critical level, entrepreneurs who have assumed loans to acquire production lines in order to increase exports will not be able to make payments to banks according to schedule. The greatest danger is not the losses due to goods rejected by Russia – rather, it is the sudden abundance of excess foodstuff in all of Europe. That may lead to oversupply and sharp price drops – Russia having imposed the embargo of the entire EU food production.
Before ever negotiating with the minister, banks and retail chains yesterday affirmed they desire to help, understanding the plight of agriculture and the food industry.
«Let me encourage our clients: if needed, we stand ready to offer them repayment holidays and alterations in schedules, as well as extra loans for circulating capital,» said Swedbank's agriculture department head Meelis Annus. «We are in contact with Rural Development Foundation who has expressed readiness to help us with their guarantees,» he added.
Even though Swedbank predicts the crisis to be over within a year, it warns farmers against spending light-heartedly. «We advise that the farmers carefully consider if acquiring farming land at high costs will be financially expedient, or whether the price of any investment be better guided by productivity,» said Mr Annus, and added: «We advise to avoid the situations where a farmer, on the one hand, wants a repayment holiday due to low liquidity, while on the other hand he makes investments of no urgent nature.»
We are indeed facing a drop in food prices, but pretty soon the prices will be back at current levels.
«Russia is not capable of producing 40 percent of foods locally, and there simply isn't a place where such a volume can be purchased just like that,» explained Mr Annus. «Today, the world functions like connected vessels: if a volume flows out from somewhere, it will be replaced from a place of abundance,» added Mr Annus. 
The Estonian capital based Selver retail chain underlined that they have always stood for the Estonian food, having a «prefer Estonian food» campaign also underway at the moment. «The local producers are definitely welcome to meet with us and definitely we are also interested in the goods that have so far been for exports only and have never even reached the counters of Estonia,» said Selver CEO Kristi Lomp. «Our decisions and choices will first and foremost be client based, not politics based,» she said.
Rimi retail chain has not detected major changes in the foodstuff business since the Russian embargo hit.
«Estonian producers have not yet come to us to solve any problems, but some have contacted us to take counsel together,» said Rimi Eesti Food AS purchasing manager Margus Amor. «Rimi Eesti is definitely ready to help find an outlet for domestic goods. To some extent, trade will be boosted in the border zone as the Estonian quality foods have always been well liked by the Eastern neighbours,» said Mr Amor.
Oversupply may bring short-term discounts, but soon the producers and processors will find new markets, said Mr Amor. Meanwhile, goods from Russia and Ukraine, and such as come through Russia – melons, water-melons, grapes etc – may become dearer in Estonia.