Buying Estonian foods, Russians praise sanctions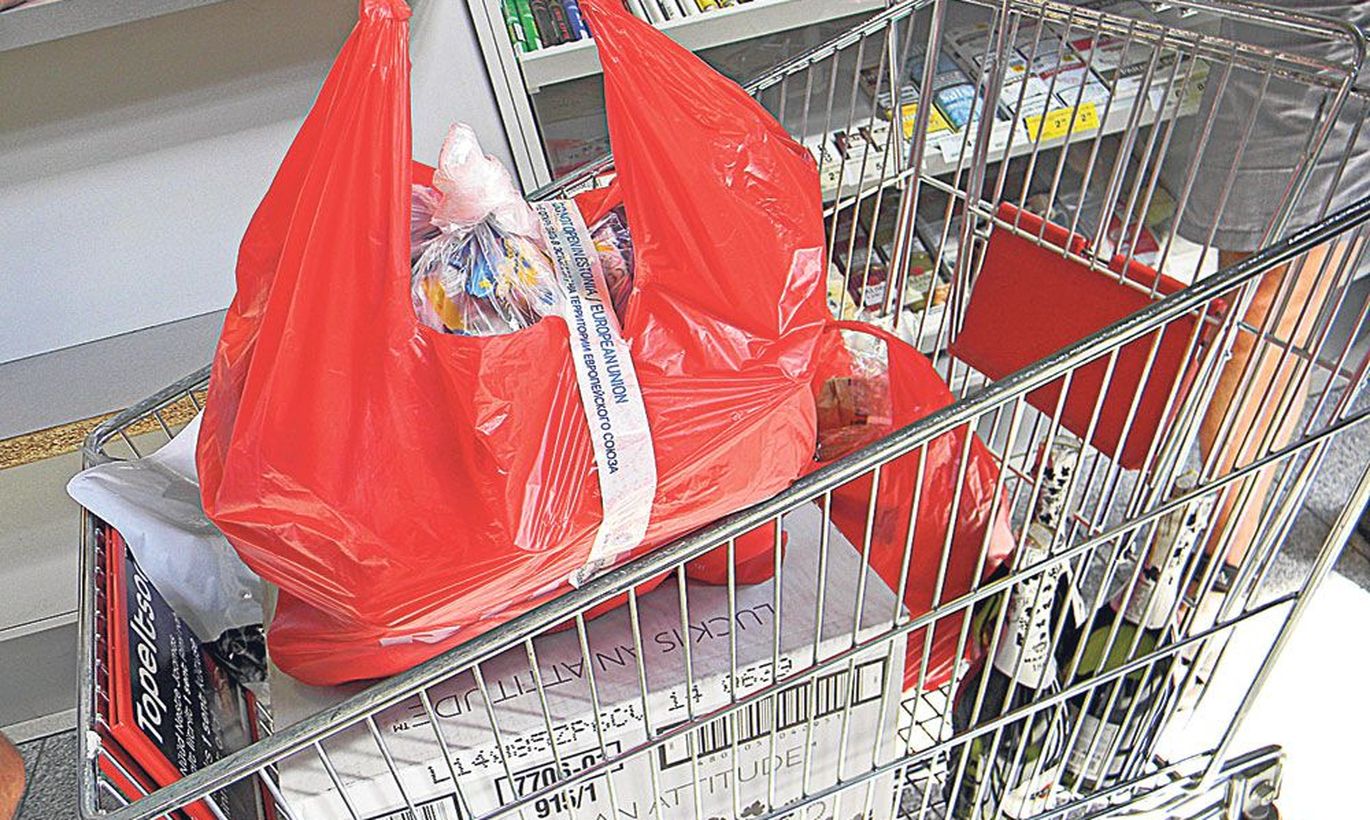 In Narva grocery-stores from across the border to purchase Estonian sausage and milk products, Russians say Kremlin's ban on European food import is a step totally justified.
A close-to-border Kingissepp family in Narva's Fama Centre, here for their week-end purchases, has loaded the shopping cart with sausages, cutlets, yoghurt, curds and sour cream. «Your sausage and milk products taste better. Well and we do get alcohol – you've got a wider selection here,» the man of the house (40) told the Postimees reporter.
With the same breath, he hastened to underline his support of the Russian sanctions to imports of European food. «But what, then? I am all for friendship. But when something is banned for us, do we need to respond? They ban – we ban,» said the man from Kingissepp, with conviction.
Olga (a vacationer in her 40ies) who called Narva-Jõesuu her favourite spot for holidays said her native St Petersburg has excellent choice of foods and there will be no problems with the sanctions. For a long time she has failed to notice Estonian foods in her hometown counters – except for the kohuke and the beer.  
«Very easily, Bulgarian and Hungarian fruit can be replaced by those from Azerbaijan,» said Olga. «When they hit you, sooner or later you hit back. This was in response to the stupidity and idiocy of European sanctions. And, anyhow, it is not food that matters in life, but the sense of justice.»
Three young men from Kingissepp have just bought candy, cookies and a whole crate of expensive champagne. «We are against your sanctions, but we support ours,» they stated curtly.
Nikolai (56), a cottage owner from St Petersburg admitted he'd be missing the foreign cheese. But he is not about to come to Estonia just for the cheeses. «When, on the counter, I see our own cheese next to one produced in Estonia or Latvia, the choice always falls for the latter [two],» said Nikolai.
«When it comes to sanctions imposed by Russia – this is not about food at all –, I principally do not approve of these; I consider this a horrible stupidity like all of the Putinist politics of late. It is very repulsive to me.»
While this past week-end Narva stores were lacking the din and noise characteristic of Russians and the volume of purchases was not remarkable, ten tax-free purchases were still formalised in the Fama Centre within an hour. As affirmed by all buyers registering the VAT-exemption, they just happened to be in Narva and were not planning to come grocery-shopping here in times to come.  
Even so, as evidenced by the Selver retail-chain statistics, a frequenter from Russia comes to shop in Narva twice a week. «Last year, the average Russian basket was €70–€80 which is far above what inhabitants of Estonia purchase at one time,» said Nadežda Vähter, Viru regional head at Selver.
«They come especially for the buys, they have pre-planned their purchases, calculated the spending and have the cash ready. As a rule, they are not affected by the devaluation of the rouble as they consider the Estonian and European quality of greater importance.»
While according to Andrei Kopezin, head of the Prisma store at Fama Centre, people from Russia were as busy as usual shopping in Narva last week-end, the clerks in the cash registers claimed the week-end featured fewer folks from Russia as is the rule. Many of them are buying for €38 sharp – this is the sum allowing for the tax-free deal so they get close to €6 of VAT refunded.
This past week-end, a couple of days since the food embargo was announced, the free bus connecting Narva shopping centres – usually packed to capacity – was going half empty.
«Last year there has been no noticeable increase in shoppers from Russia. Probably, this is because of the fall of the rouble and the impact of the events in Ukraine,» said Nadežda Saševoi, market manager at Narva Astri Shopping Centre. «We would be happy if the embargo imposed by Russia would bring us more buyers from Russia than before.»
The buyers, mainly from Ivangorod, Kingissepp and St Petersburg have a remarkably long list of items to take home from Narva: clothes, footwear, underwear, cosmetics, all food products, and occasionally even furniture. Of food products, as affirmed by Ms Saševoi, Tere and Saaremaa trademarks have found special favour with folks from Russia.