Russia-West relations a reminder of Cold War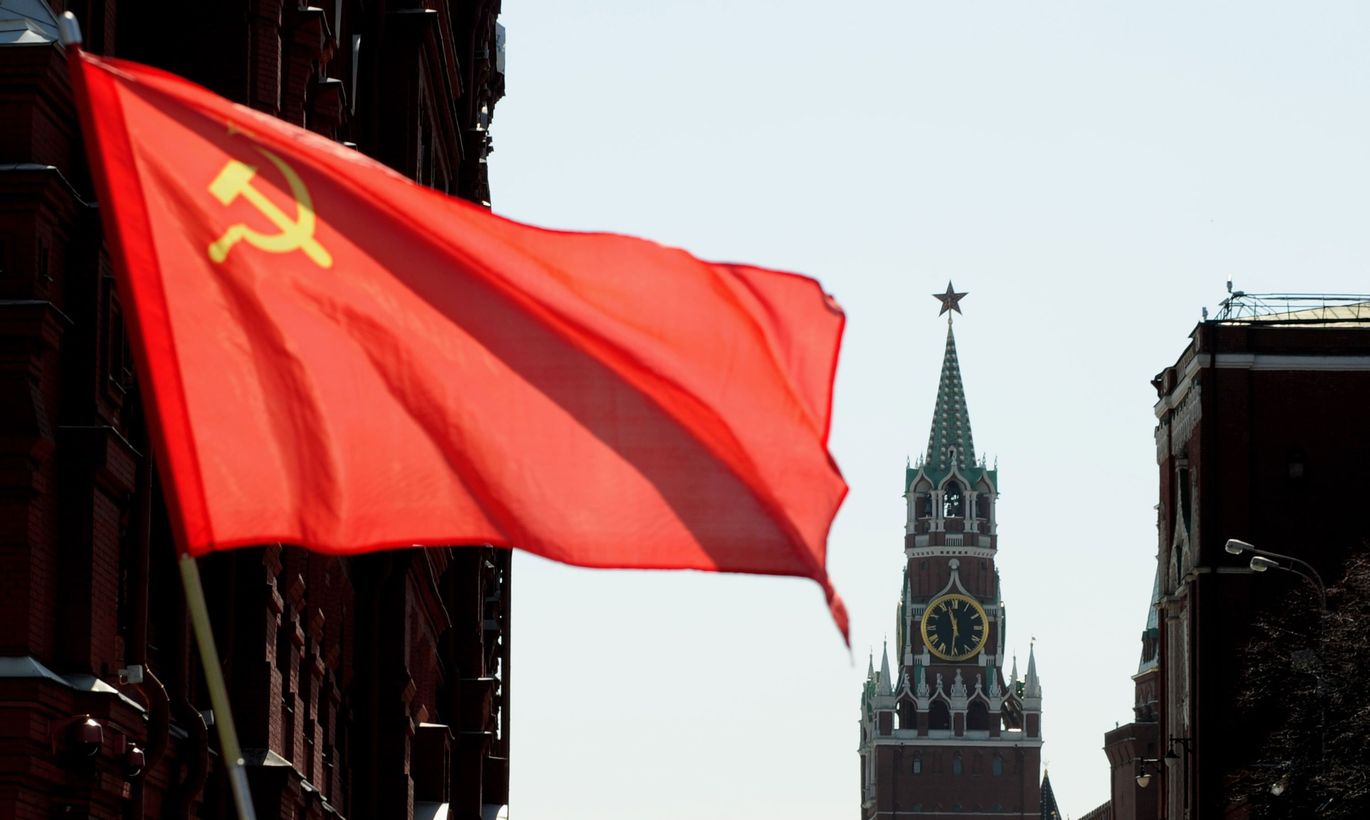 In the two initial days of this week, relations between Russia and the West fell to a low last seen in mid-1980ies.
On Monday, arbitration court in The Hague charged Russia with $50bn in compensation for major shareholders of Yukos – the dismembered oil company. A day later, EU members declared the so-called third level sanctions on Russia.
Meanwhile, the USA managed to accuse Russia in violation of a Roland Reagan / Mikhail Gorbachev era mid-range nuclear treaty as Russia started testing land-based cruise missiles as early as in 2008. 
On Tuesday night, a couple of hours after the EU, the Americans also announced fresh sanctions. 
«This is not Cold War,» underlined the US President Barack Obama at a press briefing that followed. «These are very specific sanctions which are related to Russia's unwillingness to recognise that Ukraine has the right to choose its own way,» he added.
The sanctions will hit Russia's financial, energy and defence sectors. Oil sector related sanctions, for instance, should have an impact on research and development of new oilfields – meaning that their impact will only be felt in the more distant future.
Here, Russia is heavily dependent on leading the international oil technology groups Exxon Mobil, Halliburton and Schlumberger. According to investment bank Barclay's Capital, companies servicing the oil industry should spend $51.7bn in Russia.
Also, USA and Europe will impose limits on technologies such as horizontal drilling needed to produce shale gas and the development of deep-water and Arctic gas and oil fields.
The French energy giant Total let it be known that they ceased buying shares of the second largest Russian gas producer Novatek. As of June's end, Total owned 18 percent of Novatek's shares; after the Malaysia Airlines passenger flight MH17 was shot down, Total halted increase of shareholding.
«We stopped buying Novatek shares the very day the plane disaster happened,» said Total's financial director Patrick de La Chevardiere while commenting the group's second quarter results.
Total has a $27bn partnership with Novatek regarding a liquefied natural gas (LNG) project on Yamal Peninsula in Siberia, aimed at exporting 16.5 million tonnes of LNG a year. This is Total's most important future-related project in Russia.
According to the company, the impact of the sanctions isn't clear yet. «We have not yet halted our activities in the Yamal project. We agreed with our partners that we will review the situation at the end of August,» said Mr de La Chevardiere.
Sanctions will cover about 30 percent of Russian banking sector. The US imposed capital access ban will have an impact on three state-controlled banks – VTB bank, the Russian agricultural bank, and Bank of Moscow which is majority owner of Krediidipank in Estonia. The US sanctions will not, however, touch Sberbank – the biggest bank in Russia.
By last night, it was still unclear which banks would undergo the EU sanctions.
The world's largest stabilisation fund, the Norwegian oil fund, has indicated it is considering sales of Russian securities. As early as last week, Norwegian foreign ministry in charge of the fund said it was ready to review its Russian securities positions – in plain speech, stands ready to sell these. As at end of 2013, the fund held $3.6bn worth of Russian shares and four billion dollars worth of bonds.
Despite its vast area and population, the Russian economy is relatively small – its two trillion dollar GDP is roughly the size of Italy. Also, its economy is too one-track – excessively energy and state centred.