Economic indicators in decline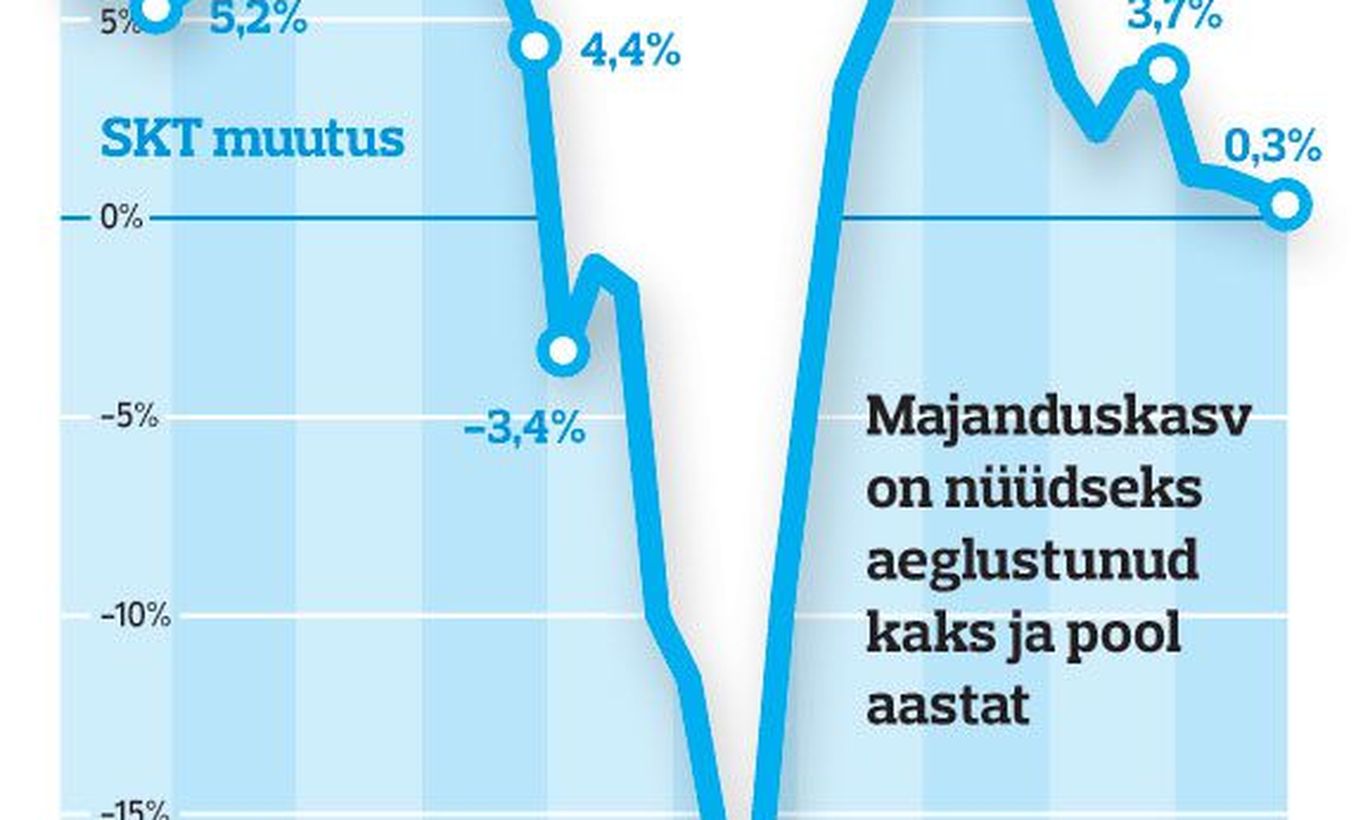 In January, Estonian exports shrink by fifth, imports down 15 per cent.
As indicated by sharp slump of exports, deepening decline in building, and problems in transport and storage, our economy may be in recession.
«Yes, I do think economic recession probable in 1st quarter,» said SEB economist Ruta Arumäe. «I considered it likely even before the export data came out; now that these are added, I have extra proof for my expectations.»
Ms Arumäe noted that as last year industry was a main economic engine, its significant weakening has a large effect on economy, including domestic consumption.  
According to LHV economic expert Heido Vitsur, the fast drop of exports may pretty soon have an effect on economic growth and employment in general; therefore, the export indicators' January nosedive cast a pessimistic shadow on Estonian economic growth perspectives.   
«The fact that exports as such have done poorly, in January, but especially so in the Finland-ward direction which for us is among the most important, surely makes our short-term economic perspective more pessimistic,» he told BNS.
According to Mr Vitsur, shrinking exports have had an adverse effect on Estonian economy ever since mid-2013. «Regrettably, the effect has rather increased, at the start of this year,» added he.
Nordea Bank chief economist Tõnu Palm says he isn't expecting economic recession, citing the strong private consumption; even so, geopolitical developments and the Nordic Countries' slow 1st quarter start do pose risks to growth.
«Finland's processing industry year-on-year drop this January, about 8.7 per cent, was sharper than expected. Here, an important role was played by the 23 percent fall in electronics. Electronics excluded, processing industry fell four percent year-on-year,» he said. «Meanwhile, segments important for us as metal processing, still showed double-digit drops. The situation is slow to improve.»
According to adjusted data, economic growth slowed to 0.3 per cent in final quarter of last year (initially, Statistical Office deemed it at zero percent). Year-on-year, the growth stalled to 0.8 percent; in current prices our economy amounted to €18.4bn, last year.
According to Swedbank chief economist Tõnu Mertsina, the main brakes on Estonian economy, last year, were the declining added value of transport, construction and professional/technology segments, as well as the shrinking net taxes on products.
The 19 percent drop in transport was mostly caused by added-value fall in support activities for transport and storage. Among other things, transport was affected by shrinking transit, especially from Russia.
As announced yesterday by Statistical Office, this January export of goods dropped by 20 percent to €904m, imports by 15 percent to €973m.