Head of Estravel: We have reached a historic low point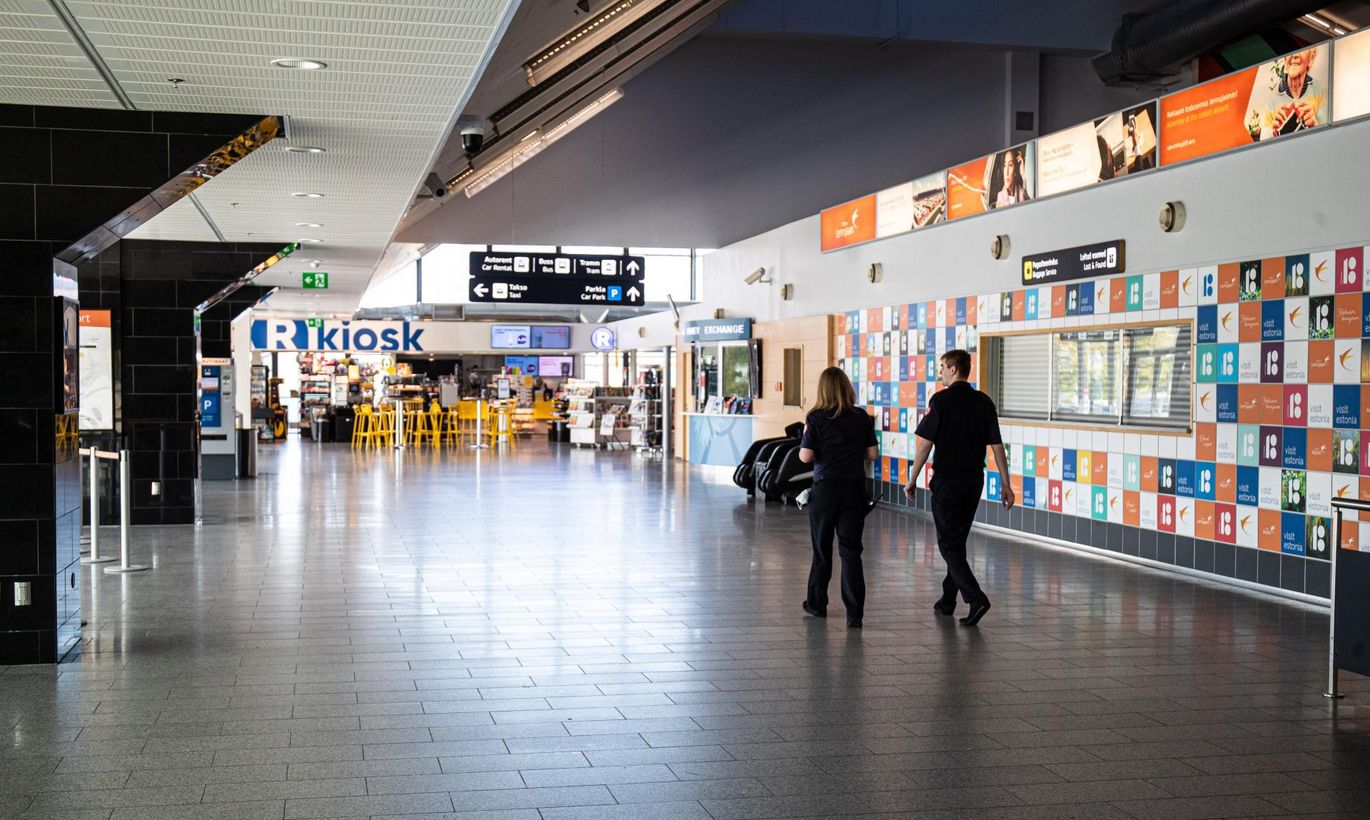 Anne Samlik, CEO of travel agent Estravel, admits that the current crisis is unlike previous ones because the sector is virtually prohibited from doing business and nothing depends on the company.
How has Estravel fared in the crisis?
The way the crisis arrived for us was that while February 27 saw normal work and turnover, the next day brought a 50 percent drop. By now, we have arrived at a historic low point – our turnover was negative in April. The tax board was baffled, but we lost more money to refunds that we generated in turnover. Having been active for 32 years, we have seen all manner of crises and become hardened by them. The way in which the situation is different today is that there is a virtual prohibition on business. Nothing depends on us.
Because the current crisis has been compared to the previous financial one – although inaccurately – how would you compare the two?
Talking about the financial crisis of 2009, we lost 30 percent of our turnover and still managed to stay in the black. I wish we had a crisis like that today! Both the 9/11 disaster and the Eyjafjallajökull eruption constituted crises for us. During the latter, it was still possible to travel by land and our customers managed to get back because it was possible to move through Europe. If the number of flights fell during the 2009 crisis, today (the interview took place last week – ed.) there are no flights. In April and May, people rejoiced when they say a passenger jet fly over Tallinn. European airports saw days when not a single aircraft landed.
Have you been forced to lay people off or cut their salaries?
We have. We applied for support from the Unemployment Insurance Fund. Our entire staff is working half-time and with 50 percent reduced pay. We also had a few people who did not agree to these conditions and had to be laid off according to the law. I cannot say what will happen in summer, but we are not immune to a wave of layoffs in the sector.
Everyone has suffered equally. I very much hope business clients will be the first to recover, while they were also the first to disappear. Major global enterprises introduced travel bans straight away. Export or incoming business travelers will likely be the slowest to recover because this summer will basically be skipped, while it is our peak season. Estonia is not a popular destination in fall, even though I cannot imagine why. (Laughs)
It is the same for travel agents. There are no chartered flights. We are placing our hopes on that mystical date – June 15 – when European borders should be opened. I very much hope Estonia will not introduce a 14-day quarantine requirement for travelers from the EU and third countries. It would be possible to start traveling again in this new reality. I received three calls yesterday, with people asking me when different cities will be opened – Venice seems to be especially popular – and telling me they want to go before destinations become crowded again.
Are there any signs of recovery?
Absolutely. Firstly, all the trips that were postponed – travel agents and airlines were very keen to postpone trips. Estonians like traveling and are curious. I believe that travel inside Europe will be the first to recover. I believe countries that are clean and sport a good healthcare system will be among the first destinations.
Hotel sales will grow because there will be Europe-wide rules for hygiene. Homestay will rather be the slowest to recover because people cannot be sure how premises have been cleaned.
Several countries that depend on tourism are paying tourists to visit – Greece and Sicily pay for a part of trips. How can one get such a deal?
No one is giving foreign tourists money, while tourism recovery is supported. Mediterranean countries especially have such plans. Several counties, including Japan, have given their citizens a sum to promote domestic tourism. Talking about Greece, Italy, Croatia, Spain, income from tourism is so important for these countries that they are doing everything they can to facilitate safe travel. It is clear that competition will be fierce and that Estonia will not emerge victorious without taking radical steps. We do not have the climate and lifestyle offered by the Mediterranean, which is why we need state intervention to bring tourists here.
There is a lot of talk about domestic tourism, that people could leave more money in Estonia. Can we see increased interest in domestic tourism?
I believe May and June will see a lot of people vacation in Estonia. It is also possible to go to Latvia and Lithuania. It was surprising to see Lithuania, despite being shut tight during the crisis, among the first to become active and Lithuanians want to visit Estonia. I believe rural area tourism will do better, but since their clients only include 10 percent Estonians, it is likely Baltic visits will not deliver the sector. I urge everyone to vacation in Estonia in June. Let us leave our money with Estonian entrepreneurs, especially since spas have been open since June 1. But let us also start looking outside in July!
What to avoid when traveling in the future?
Consumers that bought tickets using portals such as Momondo and Skyscanner were left in the dark because they didn't even know who got their money. Of course, they actually paid travel agents that comes as a surprise to many. If your flight is canceled, you need to talk to the travel agent that sold you your ticket. Unfortunately, online portals are built for sales and not customer service. The robot only sells you a ticket and takes your money, it cannot change or refund your ticket.
Many airlines are struggling and find themselves on the verge of bankruptcy – should people be accepting vouchers?
Airlines have behaved differently. Finnair has diligently refunded people and there have been no problems, while it has been very difficult to communicate with some economy airlines. As far as I can tell, neither Germany nor France are willing to let their airlines go bankrupt, meaning that major players will still be there.
There will definitely be fewer flights and I believe ticket prices will soar because there is less competition and supply and demand will dictate things. We believe prices could go up by 20 percent. I hope airlines will not be required to leave the middle seat empty.
Let us come back to Estravel. You have been expanding in recent years, what are your plans for the near future?
We are active in six countries and that's enough for now. We are lucky to have a versatile client portfolio, and because we represent American Express, we also cater to a lot of global clients.