Price of plane tickets to fall. Temporarily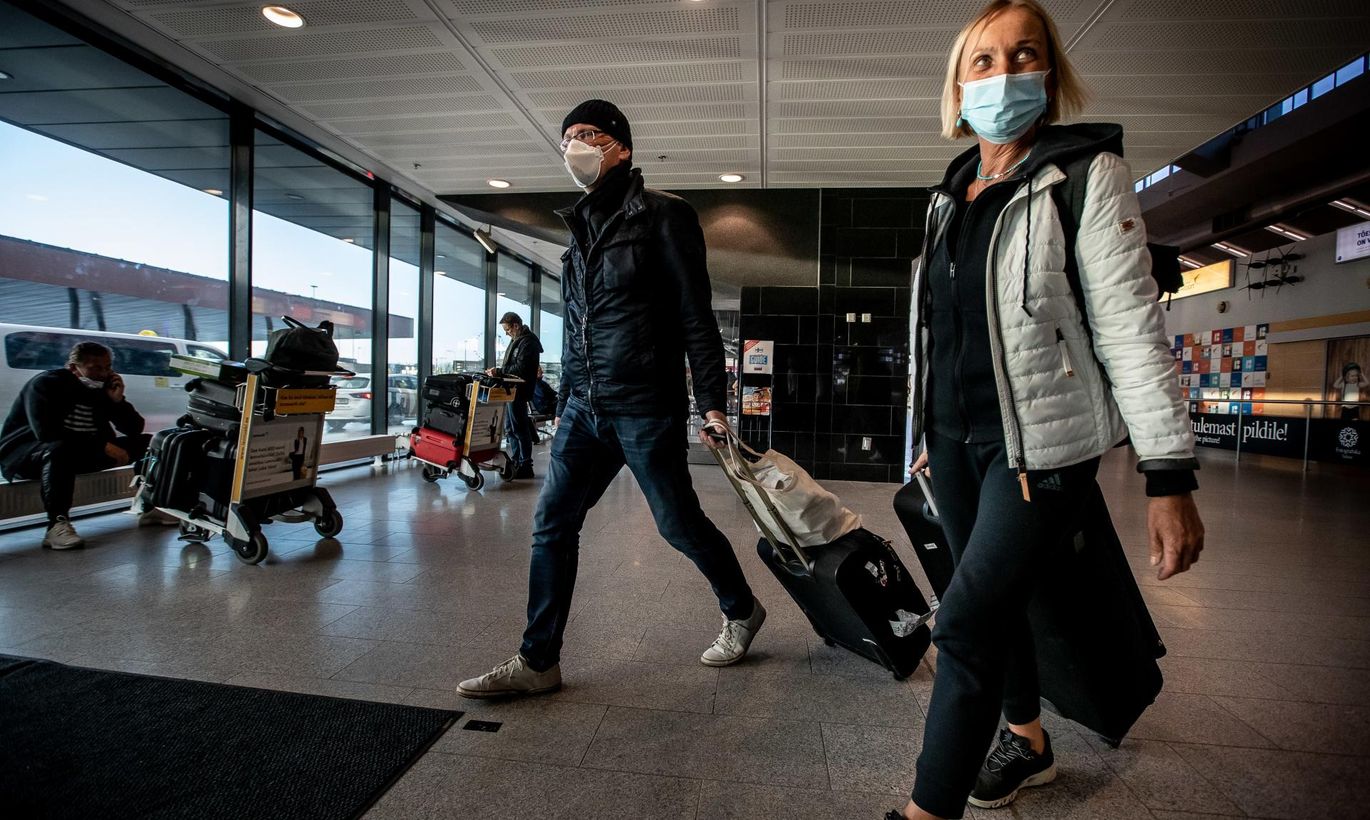 By the time the coronavirus subsides and planes start flying again, life will hardly return to its normal rhythm right away, Seven Kukemelk from NA Advisory Partner warns. The former CEO of Adria Airways and member of the board of Nordica, having previously worked for Lufthansa Group and Estonian Air, knows the field inside and out.
People hope that the worst of the virus will be over by May, life will return to normal and they can still go on vacation come summer. Will aviation return to normal right away?
If the coronavirus recedes and should aviation recover by May – with all restrictions lifted or dispelled, countries allowing and promoting flying – a positive scenario is still possible. That said, even a positive scenario would see fewer flights and passengers than planned.
Firstly, people have either been sent on mandatory leave, laid off or are on vacation all over Europe. This means that people everywhere in Europe will not have vacation time left come summer. They will also not have money if they've been laid off or sent on unpaid leave. Therefore, demand for travel will be much reduced compared to forecasts at least this summer.
Secondly, in European aviation, airlines usually make money in the second and third quarters – the fourth quarter usually breaks even and the first one usually makes a loss – and use money made in summer to keep flying in winter in order to have a good starting position for next summer. Making money will be very difficult for airlines this summer, which is why we must brace for a lot of flights being canceled next winter.
Thirdly, airlines were counting on considerable growth for this summer, starting with the switch to daylight savings time in late March all the way through to October. It is clear by now that will not happen. Airlines are already laying people off. It will take quite some time to rehire these people. It will take at least two months in the case of pilots as their skills need to be reevaluated, background checks carried out etc. That is to say that growth planned for this summer will take place next summer at the earliest.
If airlines won't be able to get off the ground properly this summer, what will it mean?
It will cause a snowball effect that will encompass all other sectors. We are already seeing empty hotels and employees laid off in Estonia and elsewhere. The same goes for rental cars, restaurants, travel agents, event organizers and conferences, bus, ferry and train traffic.
From there, it will hit insurance firms as people are no longer buying travel insurance, while recent damages will need to be paid out. Next come banks as demand for credit cards will wane.
In 2012, economist Maris Lauri estimated the effect of aviation on GDP at 3.2 percent. However, shipping, bus and train traffic will also take a hit. Conservative estimates put the total effect on GDP at 15-20 percent.
What would airlines need to weather the crisis?
Extensive state aid. The first airlines, such as Norwegian and Lufthansa, have already signaled they need assistance. But this crisis is too extensive to be handled by any airline.
The European Commission or Henrik Hololei's office has already said they will allow state aid in certain situations because the aviation sector cannot make it alone. But because every country makes its own decisions, some airlines will end up getting more in the way of support. Those who receive less will likely be bought up or go bankrupt, which is what happened to FlyBe in the U.K. two weeks ago.
The situation will be especially difficult for airlines that depend on several markets. For example, why should Latvia pay for airBaltic direct flights out of Estonia and Lithuania or Poland help LOT fly out of Estonia, Lithuania and Hungary? There are plenty of such examples.
Therefore, state aid is always difficult, its timing differs from country to country and will likely lead to further consolidation so we may end up with the American model that has three major traditional airlines – United, American and Delta – one major economy airline – Southwest – and a few strong midfielders, like JetBlue, Spirit and Frontier.
The annual turnover of airBaltic is around €500 million. They have ordered 60 Airbus A220 aircraft and need to pay for them somehow. We are talking about a few hundred million euros for them to be able to continue growing as planned. It's a lot more in the case of Finnair, SAS and LOT, not to mention Lufthansa Group and its 135,000 worldwide employees.
This means that Europe will have to come up with dozens of billions of euros. The question is how many countries are able to do that.
What will all this mean in terms of ticket prices?
The crisis will lead to more expensive tickets in the long run as bankruptcies and consolidation will mean less competition. There will also be fewer direct destinations. Tickets will be unprecedently cheap in the short term, this year, as airlines are doing everything they can to make money. I just saw business class tickets from Budapest to Honolulu on sale for €480.
What will some airlines going bankrupt mean?
Airline bankruptcies and mergers will bring price advance, busier traffic between hubs and fewer direct flights from Estonia. For example, it is the goal of Lufthansa Group to cater to as many passengers as possible through Frankfurt, airBaltic through Riga, SAS through Stockholm etc.
The fewer major airlines left after mergers and bankruptcies, the fewer European hubs and airlines offering direct connections we will have. While long-term demand for air travel is not forecast to fall considerably.
Tourists want to fly direct and have a wide selection of destinations.
Yes, tourists seek to avoid connecting flights, which is why tourism to regional destinations, such as Tallinn, Vilnius of Goteborg, will fall. Business and enterprise will take a hit after a while.
We want investments and new jobs in Estonia, while we can ask why a foreign company would maintain a development center in Tallinn in a situation where there are no direct flights. Therefore, our business opportunities will suffer and we will move backwards in terms of global competitiveness. That said, Estonian tourism relies heavily on shipping – nearly 10 million passengers moved by ferries versus three million via the airport – which is why this will be less painful for us than it will for the Latvians and Lithuanians.
What will happen to our planes and crews if the number of flights is cut?
Estonia currently has Regional Jet and SmartLynx Estonia flying for other airlines. It is likely their contracts will be terminated based on force majeure in the current crisis. In a situation where you lose your revenue but retain costs – crews and aircraft – you either need state aid or will be forced to lay off your people and return aircraft to leasing providers.
Our airlines employ around 1,000 people whose fate likely depends on decisions to be made by the state. It is difficult to see how they could retain their current situation without state support.
The future seems dark indeed then.
It all depends on how quickly border and travel restrictions will be lifted. Reacting to the coronavirus will leave a very serious mark on our economy and there is little chance for success from Estonia's perspective.