Hando Sutter: I dare not say the Tootsi saga is over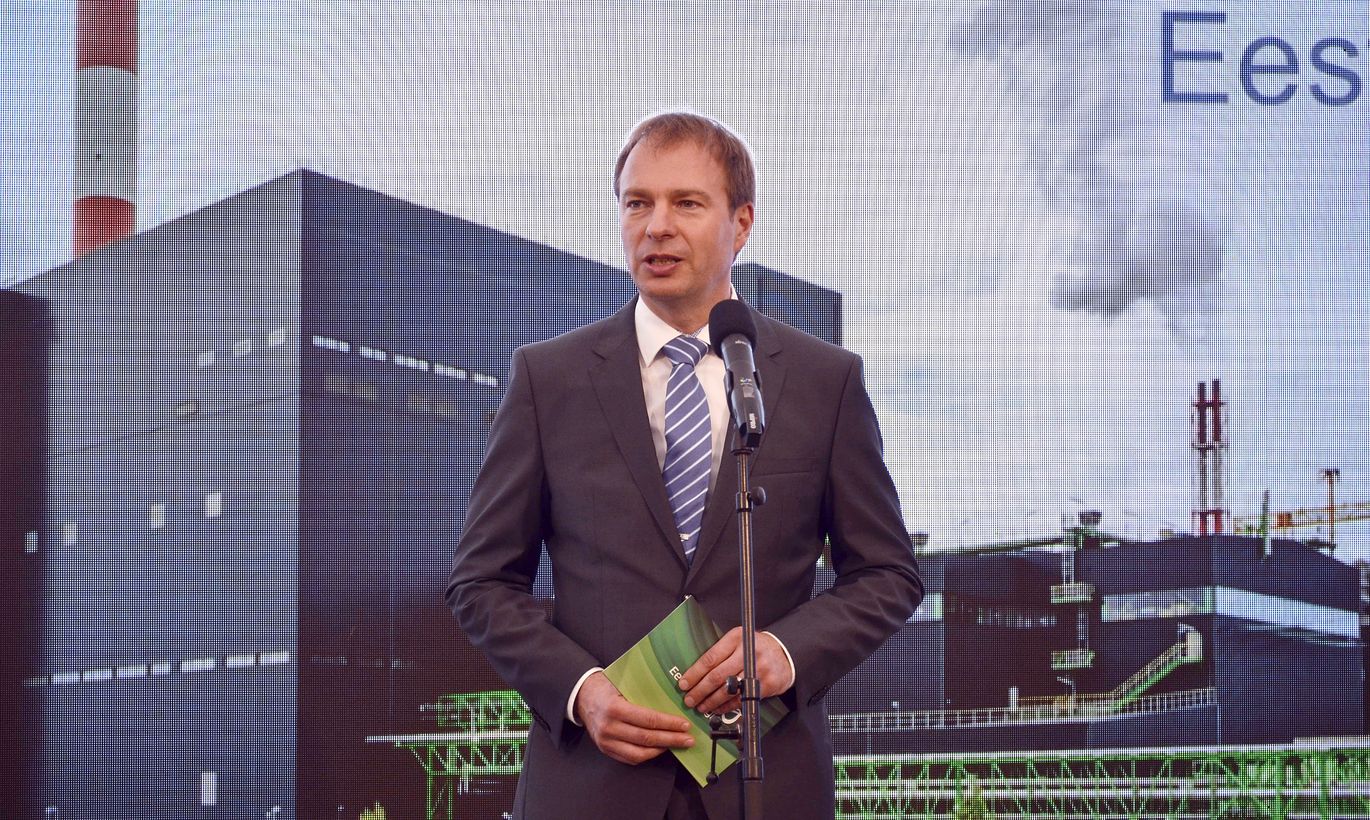 CEO of Eesti Energia Hando Sutter says that the company's planned shale oil pre-refinery includes a strong component of circular economy and reducing environmental impact, which is why it could even be described as a green project. Because the Tootsi wind farm still has opponents, Sutter does not dare say the saga is concluded.
Was last year pivotal? Did we see the beginning of the end for oil shale energy and a switch to renewables?
Absolutely. With the price of CO2 at €25 per ton, which in older units means a cost of roughly €30 per megawatt-hour of energy produced, they cannot be profitably used.
Without the CO2 price component, we could have kept all units in play. In a situation where electricity from Russia that is virtually free of environmental fees has free access to the market, Russia will sell as much as it can.
I can only reiterate – as I've said publicly and told ministers – that there is nothing we can do. We can spend our time complaining or we can react to the situation.
Our renewable energy company Enefit Green was our most profitable unit. We finished what has been one of the greatest mergers in Estonia in practically 12 months. That project is in top shape today. We are not ones to whine and will rather do what we can.
The market price is kept down by a warm winter, good wind conditions and full reserves. If this is the new normality, how will Eesti Energia cope?
We produced nearly 200 gigawatt-hours of renewable energy without receiving subsidies that is roughly a third of all wind energy produced in Estonia.
The government decided to additionally support this course yesterday (the interview took place on February 28 – ed.) by allowing us to qualify for combined heat and power benefits. Half of what others receive, but it's a start.
We can still generate power from leftover gas from shale oil production. Oil shale gas is kind of a zero-value fuel for us, a byproduct of shale oil production.
We can make use of that flexibility and we still need controllable energy production. With the average prices what they are, quiet days and cold nights put oil shale plants to work. That's how we will live, generating power from oil shale when we can and avoiding it when we can't.
The owner as represented by Minister of Finance Martin Helme wants dividends, 1,000 megawatts of manageable production capacity and for EE to retain jobs. Aren't these mutually exclusive demands?
Seen fragmented like this, perhaps they are. But looking at them as a combination, I believe it's possible. Let us take the new oil mill. We will be reducing our oil shale ecological footprint as oil production cuts emissions threefold compared to energy production, with other types of air pollution reduced too.
Using waste, we are contributing to circular economy, while we can still offer miners work for a long time to come. We remain the largest employer in Ida-Viru County, even after we laid off 700 people last year.
Unions have warned that there will be new layoffs. What are your plans?
We are not planning mass layoffs at this time. There might be minor reorganization, but it will be nothing like last year, and we are also hiring new people.
A year ago, you came out with your shale oil pre-refinery plan that has convinced the government and the oil industry in general. Has planning come along as expected?
Technical work is underway. Preliminary planning should be completed in May, which is when we will have more information on the technological process, cost and location.
The question is how to better market Estonian liquid fuels and have them correspond to global standards. We will be reducing sulfur emissions.
Leaving aside hydrogen production necessary for extracting sulfur, the production process is actually carbon neutral. There are various ways of getting hydrogen. The cheapest way today is to use natural gas that does produce emissions, while the process of treating [liquid fuels] with hydrogen does not produce additional emissions.
It is a major and very complex project both economically, emotionally and technically speaking. A lot of work is still needed before final decisions can be made.
Have there been negotiations or ideas when it comes to funding? It has been hinted that fossil energy funding could take a hit.
While we are processing a liquid fuel made from a fossil energy source, the investment will curb our environmental impact. Sulfur is the other baddy, next to carbon, that we have been fighting, especially in the field of maritime transport.
We would like to offer partially waste-based sulfur-free liquid fuel. Looking at financing through a strong circular energy component and reduced footprint, it shouldn't be that difficult.
If we tell the story as one of using old tires and plastic waste for oil production where sulfur gets removed from the equation, it's beginning to look like a rather green project.
Absolutely. A lot of countries support biocomponent production and their addition to liquid fuels, while the adverse effect this is having on engines has caused a lot of outrage.
According to the directive, fuel produced from waste serves the same goal; we can call it renewable. I believe it will cause fewer engine problems and we can produce it much more cheaply.
Emissions of ships sailing the Baltic Sea rival those of the whole of Estonia. Tallink and Infortar have partnered up with Eesti Gaas and are busy building LNG ferries and investing in bunkering. Will there be a market for ship fuel in this light?
Looking at global maritime transport and demand for fuel, a recent report by the International Energy Agency suggests that even if all green initiatives and policies succeed, growth will continue until the second half of 2030.
Estonia hasn't seen a new wind farm in seven years, while a measure of certainty has been created in connection with the Tootsi properties. Will you be asking [transmission network operator] Elering for renewable energy support based on the old scheme?
Allow me to first elaborate on why we haven't seen any new wind farms. The reason is that a certain group has gone to great lengths to make sure of that.
The why of it is very simple. Every new wind farm would have taken a piece of their pie. The recent support scheme has seen a glass ceiling at 600 gigawatt-hours of electricity produced to protect consumers. That limit has been reached, meaning that every new wind farm would mean a leaner broth for everyone.
All wind farm initiatives have been torpedoed and, considering this, I dare not say the Tootsi saga has been concluded. The same people are still looking for ways to impede the process, even though we couldn't render it more transparent if we tried.
Should the Tootsi wind farm become reality, it could qualify for tier one support in the interest of consumers. The same goes for Aidu and other Ida-Viru projects once the new radar is in place as that would keep costs down for the consumer.
Eesti Energia should have fixed the paperwork on the Tootsi properties seven or eight years ago.
I agree. Back then, we had so-called silent deals which everyone followed, where property acts followed plans. When developing new wind farms, we start with making sure we have land rights.