People feel they are not coping despite continued salary rally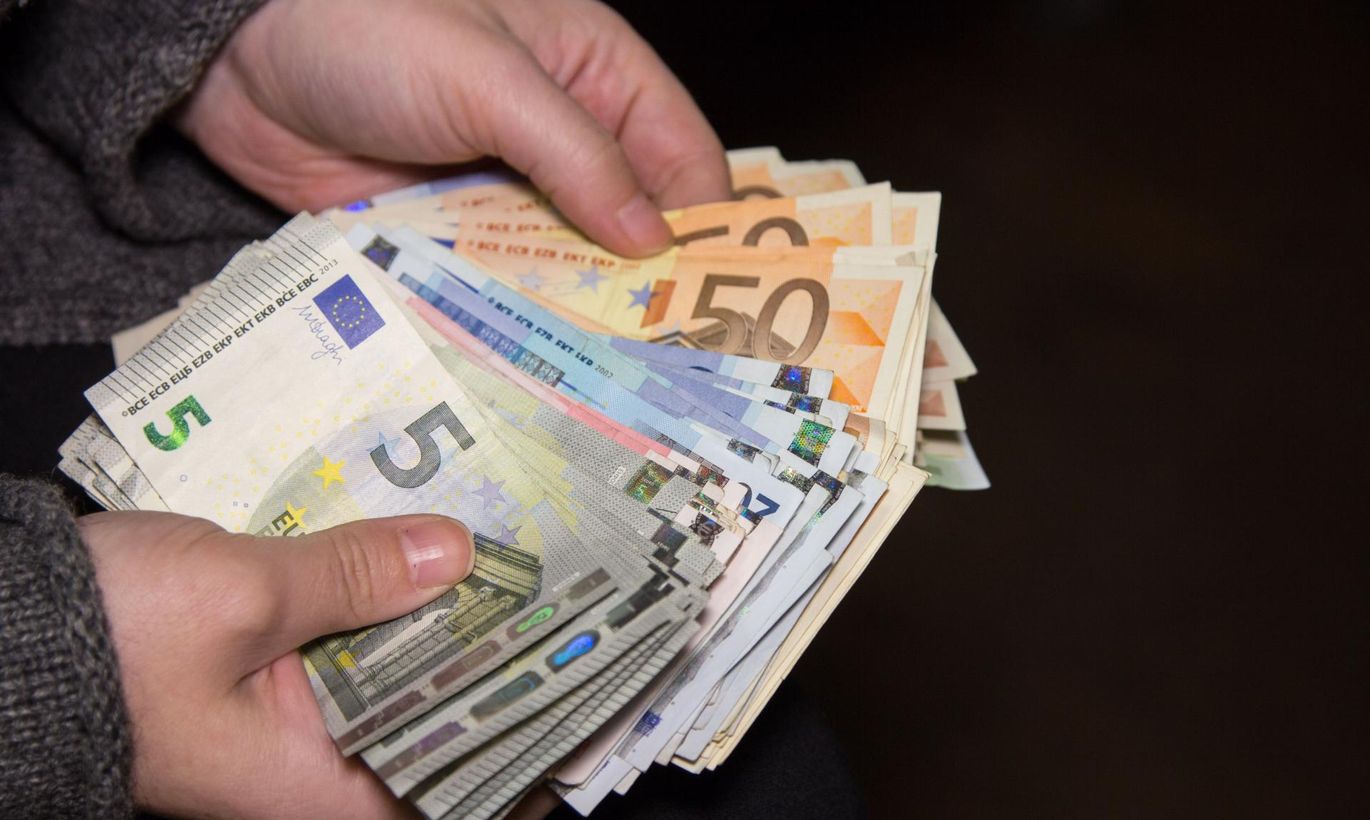 The average gross salary grew by 7.4 percent to €1,419 a month in the second quarter year-over-year. Even though salaries have been growing steadily for a full decade, assessments of coping suddenly took a dive last year.
Salary advance is fastest in the public sector as state companies and agencies saw average pay grow by 11.2 percent to €1,817 a month. "For some time, growth of average salary has been pushed by public sector wage hikes. The second quarter was no exception in terms of central and local government salaries growing ahead of those in the private sector," analyst for Bank of Estonia Orsolya Soosaar wrote in a press release.
Soosaar said that a good command of Estonian is usually very important in the public sector, which is why employers must find local labor. Through this, general labor shortage amplifies public sector employees' leverage in negotiating salary compared to several private sectors where employers can also hire from abroad.
Senior economist for Swedbank Liis Elmik said that state salaries have grown much faster than their private sector counterparts over the past year as the latter, being open to foreign competition, simply cannot keep up with the pace. However, salary advance remains broad-based.
"Data from the tax board shows that salaries are growing rapidly across the board as all sectors are short on hands," Elmik said.
Both the Bank of Estonia and Swedbank believe salary advance will slow down.
The Estonian Employers Confederation believes that rapid salary advance is not sustainable nor beneficial for Estonia's competitive ability.
"Wages grew by 7.4 percent over the past year, way ahead of productivity. Of course, we are glad people in Estonia are earning better wages, but this pace is not helping the competitiveness of the Estonian economy," the association communicated. "In a situation where Estonia has been experiencing problems with attracting new investments and looking for a new source of growth for some time, wage advance outpacing growth of productivity by two times is not sustainable."
The central bank agrees with the employers. "The fate of Estonian companies is affected by the economies of our main export markets cooling. The Estonian Institute of Economic Research's confidence survey suggests that companies' expectations in terms of labor developments have become more pessimistic. The number of companies that perceive labor as the primary obstacle to expanding production in construction and the processing industry has fallen slightly," Orsolya Soosaar said.
A study by the independent Salary Data Agency found that even though employees' real wages have grown since 2017, feelings of coping are down.
"If last year, we saw perceptions of coping improve in several groups, results are rather more similar to those from 2017 this year," said head of the pollster Kadri Seeder. "Employee assessments could have been affected by changes to how basic exemption is calculated last year that left lower-paid people with more money. People have gotten used to making a little more by today and wage hikes have also reduced many employees' basic exemption."
Data form the tax board puts median income at €1,115 euros last year. The median salary was highest in Harju County (€1,218) and lowest in East Viru County (€897).