Teder admits to bribing Center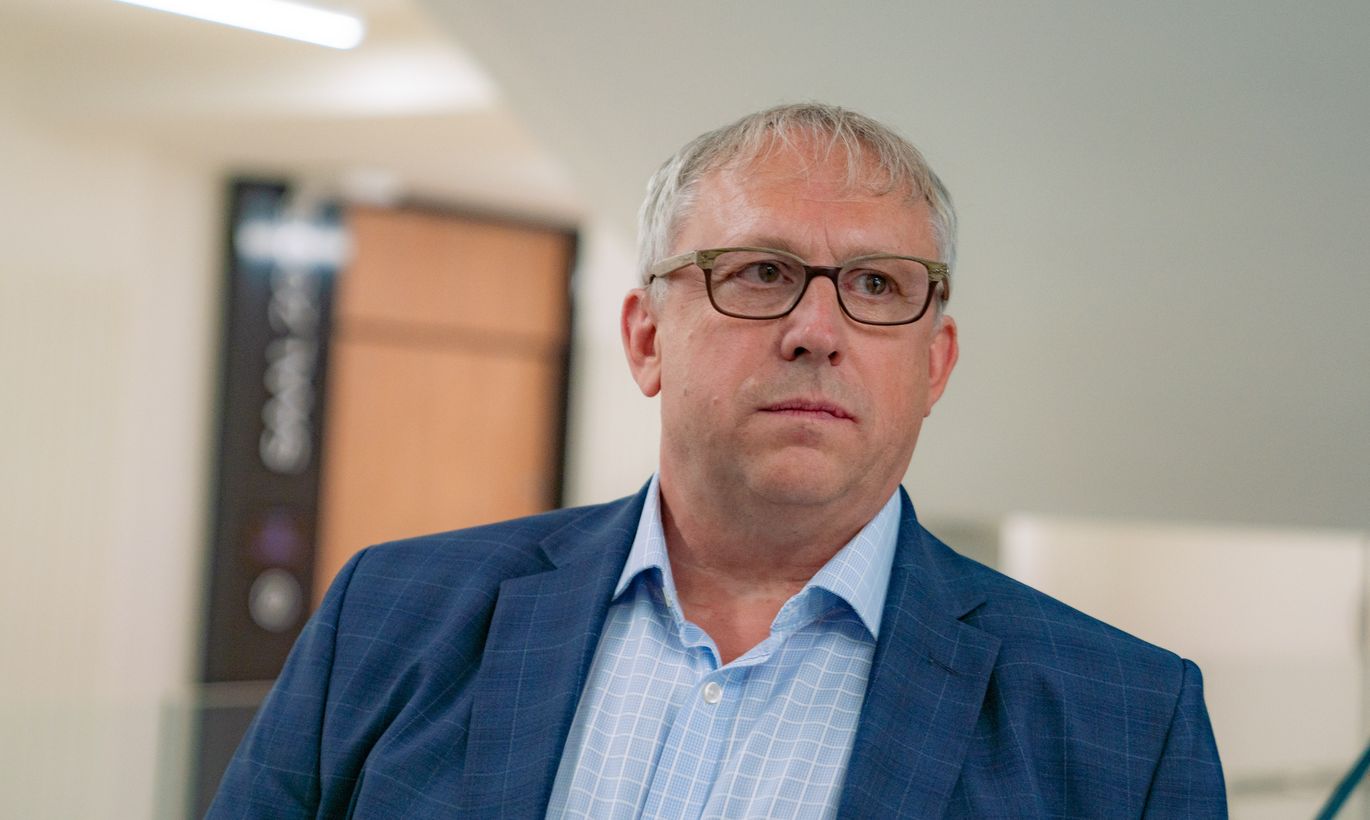 Businessman Hillar Teder unexpectedly admitted in Harju County Court on Tuesday to funding the Center Party in secret prior to the 2015 Riigikogu elections in exchange for a land swap deal going ahead in the capital.
Teder wanted to swap plots with Tallinn to secure a valuable property in the prestigious Kadriorg borough in 2015. To make sure the deal would go as planned, he offered a loan of €275,000. Teder did not grant Center Party the loan directly but gave it to its campaign chief Paavo Pettai's company Midfield OÜ so it could pay Center's campaign bills.
Teder testified in court that he realized he was being asked for a bribe during a meeting with then mayor of Tallinn Edgar Savisaar on January 19, 2015. Asked by the prosecutor whether conditions for the bribe were agreed during the meeting, Teder said yes. "That is how it turns out, regrettably," Teder said on the stand. Deputy mayor Kalev Kallo was also present for the meeting in question.
Soon after the meeting, Midfield OÜ received €275,000 from Teder's company Retail Real Estate. It was paid out in two installments: €200,000 on January 30 and €75,000 on February 13. Teder said that €100,000 was spent to settle Pettai's debts after which more money was needed.
"I promised to grant Paavo Pettai a loan so he could pay for Center Party advertising. The other side of the deal was launching land swap proceedings in Tallinn city government," Teder said in court. The businessman said he waited for the application to be processed for a few months but was turned down in the end.
Teder said it was his idea to grant the loan. Kalev Kallo suggested he bring the paperwork to the city government to kick off the land swap process. "I didn't speak to Kallo again after I took the papers to the city government. I'm not sure to what extent Edgar Savisaar was involved in the agreement. But the proposal to produce the application came from him (Kallo – editor). He knew it was what I wanted," Teder explained.
The businessman said that his conversation with Savisaar lasted for about 45 minutes on January 19. The men talked about Ukraine politics for a while before Savisaar asked for a donation. The room was shared by Teder, Kallo and Savisaar whose conversation was intercepted by the internal security service. At one point, Savisaar allegedly slid a piece of paper with a sum written on it across the table. Teder said he didn't even look at the paper and told Savisaar he could not spare the money. "Listen, man, you didn't even look at what I wrote down. Instead, you tell me you don't have it," Teder claimed Savisaar said. The businessman said the proposal to speed up his land swap deal was made toward the end of the meeting. "When we were already at the door, Savisaar and Kallo said I could bring them the land swap application," Teder said.
Teder testified that he wrote up the application a month later, scheduled a meeting at the city government and dropped it off personally. He said that Kallo was not directly involved with the application. On the other hand, Kallo had told Teder he had discussed the matter with two deputy mayors.
Hillar Teder said in court that the loan contract between Retail Real Estate and Midfield was not fictitious and that it was agreed Midfield would repay the loan when it received money from the Center Party. The due date was the end of 2015.
Because Teder pled guilty in court, the prosecution filed for concluding his involvement in the case in agreement process, which request was satisfied by judge Anne Rebane. Teder was ordered to pay a penalty of €200,000. State prosecutor Taavi Pern said that Teder's testimony is telling and thorough and has helped clarify circumstances. The prosecution found the extent of his responsibility to be modest and that there is no public interest in continuing criminal proceedings.
The prosecution said that charges against Hillar Teder and Kalev Kallo were mitigated following Teder's testimony. "Hillar Teder has not provided statements in equal detail in the earlier stages of the investigation, which is why the prosecution learned of circumstances that warrant less serious charges during the court session today," the public prosecutor's office explained.
It was previously believed that NGO Estonian Center Party received a major bribe. New charges suggest the party gained an advantage through bribery when it was granted a loan contract to cover campaign expenses in a time-critical situation and under conditions not allowed by the Political Parties Act.
Hillar Teder told Postimees that the prosecution did not offer him a deal. "No, there were no prior negotiations. It was simply my turn to give statements. Based on the facts produced by my testimony, the prosecution believed it expedient to conclude my involvement," the businessman said.
Teder said it made sense for him to admit wrongdoing and plead guilty.
"Today was my first chance to talk about my actions and the events that took place. After three years, it's good to get things off your chest," Teder said after the court made its decision. "Perhaps the prosecutors drew conclusions from there later in court," he added.
Even though Teder pled guilty, he maintains he did not immediately realize he was offering a bribe. "If a proposal is made to you, and if you are not a lawyer by trade, it is very difficult to understand whether the thing people want from you could qualify as a bribe. One thing that came to mind was that if a businessman walks into the mayor's office, he does not expect to be made an illegal proposal," Teder said.