Spain has had a number of mishaps with its Eurofighters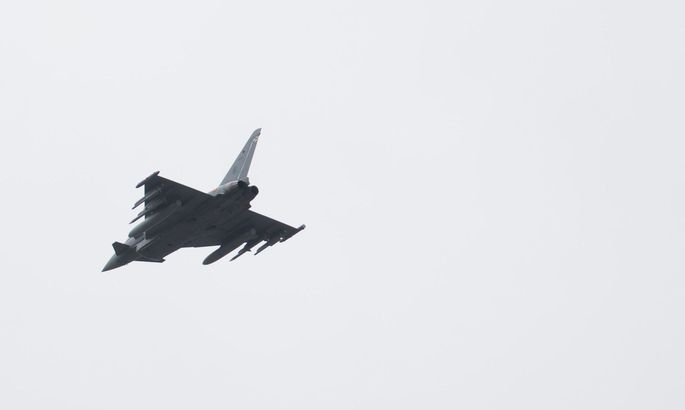 Just like the Estonian media, Spain's largest daily El Pais made the mishap with the Eurofighter over Estonia the main news of its website Tuesday evening.
The item quickly gathered hundreds of comments and the extended version remained at the top of the most-read news throughout yesterday. It was among the most popular news in the conservative daily ABC as well.
As Spain's Minister of Defense Margarita Robles stressed to the local audience, the incident happened in an area specifically designated for air exercises and the aircraft had returned to home base in Zokniai., Lithuania, without problems. Spain has also initiated an investigation of the incident.
Among social media reactions, the Catalan independence activists' wing  seeking everywhere for support to their cause, attracted attention. For example, there were claims that Estonia supports the e-economy of Catalonia and Spain thus carried out a deliberate air strike. Another claim, which had been launched already last winter, stated that Spain is supporting the Baltics in NATO only to prevent them from supporting the separatists.
Some postings from Russia also emerged in the afternoon claiming that the lost missile had been found in Russia's territory.
The Spanish Air Force attracted international attention last autumn when it lost two fighter aircraft in five days.
On October 12, Spain's National Day or Hispanidad, a Eurofighter crashed when landing in its home base Albacete, having earlier delighted thousands of onlookers of the holiday parade in Madrid with its striking flight show. The pilot was killed.
On October 17, an F-18 crashed while taking off from Torrejon de Ardoz air base. This time, too, the pilot was killed. Spain's Eurofighters had previously crashed in 2010 and 2014; the pilots died in both cases.
Eurofighters are operated by nine countries: besides Spain, there are Austria, Germany, Italy, Kuwait, Oman, Qatar, Saudi Arabia and the United Kingdom. Ämari air base hosted Eurofighters last in early May when Italy completed its air policing mission.
This is a 4.5-generation fighter – the Mirages currently stationed in Ämari represent the 4th and the stealth-technology F-35s the 5th generation. A model of the 6th generation Tempest, built in the UK, was displayed at the Farnborough Airshow this year. Theoretically it could replace the Eurofighters in the 2030s.
Although Spain has a smaller number of Eurofighters than most other European operators, their air force has suffered the largest number of accidents.
Judging by the indicator of defense expenditure used by NATO, percent of GDP, Spain is among the lowest spenders. According to statistics released before the summer NATO summit, they allocate 0.92 percent of GDP for defense.
Only Belgium (0.91) and Luxembourg (0.44) score lower among the 28 members of the alliance.