Drug dealers involved underage children in their business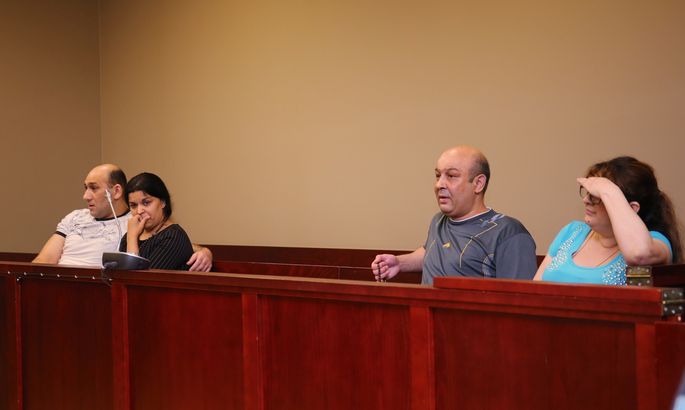 The Tarty County Court on July 16 sentenced for narcotics trafficking a Tartu-based couple, Ivailo Siiman and Lunda Mitrauska, and a couple from Latvia, Alberts Burkevic and Izaura Burkevica; the latter had also involved their children in drugs trade.
According to the charges, Burkevic and Burkevica consistently transported at least 1.5 kilograms of cannabis from Latvia to Tartu to their partners Siiman and Mitrauska in 2016 and 2017. Siiman and Mitrauska had purchased a further one kilogram of cannabis and sold it in Tartu.
Burkevic and Burkevica also involved their children in dealing in drugs. Jane Pajus, assistant prosecutor of the Tartu district prosecutor's office, said that the couple took their children along in several cases when purchasing narcotics.
«The defendants photographed for their family album their three-year-old child handing a large bag of marijuana to parents and receiving banknotes in return,» Pajus said.
Dealing in drugs was the lifestyle of the convicted Roma, said Kristjan Tommingas, head of the South Prefecture drugs enforcement unit.
Assistant Prosecutor Pajus explained that Siiman and Mitrauska, who lived in Rahu Street in Tartu, have been under police surveillance for years due to their narcotics business. «They were important cannabis dealers in Tartu with dozens of regular customers,» she said. It was proved in court that Siiman and Mitrauska had been selling marijuana in Tartu since 2013.
The Tartu County Court sentenced Alberts Burkevic for drugs trafficking and several offenses of driving without license to six years in prison, while his wife Izaura Burkevica received a five-year sentence. The partners Ivailo Siiman and Lunda Mitrauska received each a sentence of five years and six months.
The defendants had been under arrest since last May and will continue serving their sentence in the Tartu prison. Besides the prison sentence, the court also exacted the procedure expenses from the defendants, totaling more than 17,000 euros.
Assistant Prosecutor Jane Pajus was somewhat surprised that the court considered the defendants' economic situation difficult. «The investigation showed that they Burkevic couple earned 12,000 and Siiman-Mitrauska 13,000 euros from the sale of narcotics,» she said.
The criminal procedure also revealed that the social welfare sums of the drug dealers' family members and relatives ended up almost completely in the bank accounts of marijuana suppliers.
Fifteen relatives of the defendants gathered to the court to hear the trial. Their number kept increasing as the trial progressed. After the half-hour session ended, there were some twenty relatives.
«Five years? Impossible!» a middle-aged woman shouted after the trail was over and loudly declared her intention to appeal. Judge Heli Sillaots recommended to arrange the appeal with the defense attorney and pointed out that an oral appeal is not admissible.