Eastern border could be watered down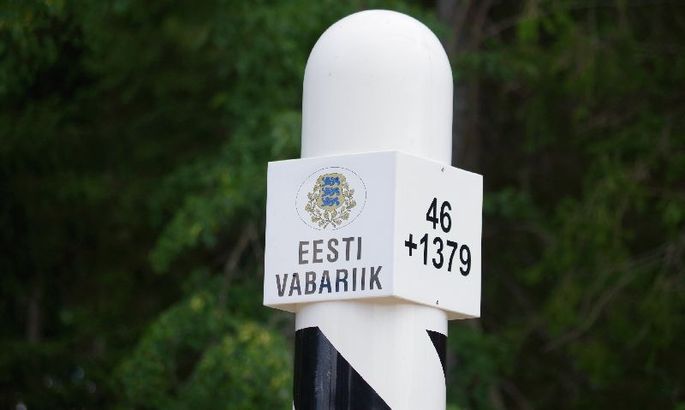 The Ministry of the Interior and the government must decide whether to develop a more modest eastern border or postpone its completion considering recent analyses, according to which the development will cost more than planned.
It became clear on Thursday that developing Estonia's eastern border will cost an estimated €200 million instead of the previously forecast €79 million.
Director General of the Police and Border Guard Board (PPA) Elmar Vaher sees as one possible solution giving up certain elements of the border, like air boundary surveillance.
The agency is tasked with guarding Estonian air space up to an altitude of 300 meters. Giving up this capacity would help save tens of millions.
The PPA has presented its proposals to the interior ministry that will decide future steps inside two weeks.
Head of the PPA's integrated border management bureau Helen Neider-Veerme said the board knew back in 2014, when it was given six weeks to come up with an initial estimate, that the figure could only be preliminary and subject to change.
"The estimate of €79 million was based on what we knew at the time. The actual cost became clear once the planning phase was completed. We first looked at the soil and found, for example, that the layer of peat went eight meters deep instead of three in one place. The earth is also very uneven, and its composition can vary within 50 centimeters," she explained.
The project is made expensive by 135.6 kilometers of land border the development of which will cost €126 million according to the new estimate, not €47.6 million as initially planned.
Nearly three-quarters of the land border on 101 kilometers crosses marshy terrain, making construction very expensive. Because plans prescribe modern technology the operation of which requires generators, developers need to ensure access for fuel trucks, in other words access roads.
If three years ago, the PPA estimated the area would need four access roads, the finished project prescribes no fewer than 64. There will also have to be more bridges and footways.
To ensure the stability of border structures, the soil will need to be filled with gravel and crushed stone. Transport will have to be organized at a considerable cost as there are no quarries nearby.
It was necessary to construct test sections to get an overview of the situation. The border currently has test sections on 3.5 kilometers where the PPA is testing surveillance equipment. Leading border guard official of the integrated border management bureau Toomas Malleus said that developing the eastern boundary line is one of Estonia's largest construction projects the volume of which has not been seen before. He said that test sections were necessary as it is the only way to establish how much development will realistically cost.
Malleus sees as one possible risk a situation where the construction of Rail Baltic takes place at the same time as work on the border. Competing projects could lead to price hikes.
Leading border guard official of the bureau Aimar Köss, who has worked for the border guard since it was reestablished, said that development of the border only makes sense if done properly.
"It is not just a matter of physical infrastructure. We need a proper foundation. If we want to develop the border, we should do it all at once and without concessions. We need to look 10-20 years ahead to have a solid border which we wouldn't have to fix up for even more money after a while," he said.
The eastern border is currently guarded by 630 officers. Köss said that a situation where border guards must wade through swampland to do their job constitutes waste of money. A properly developed border would allow border guards to operate more successfully and work fewer patrol hours.