State files claim against ID-card manufacturer
15. November 2017, 4:48 PM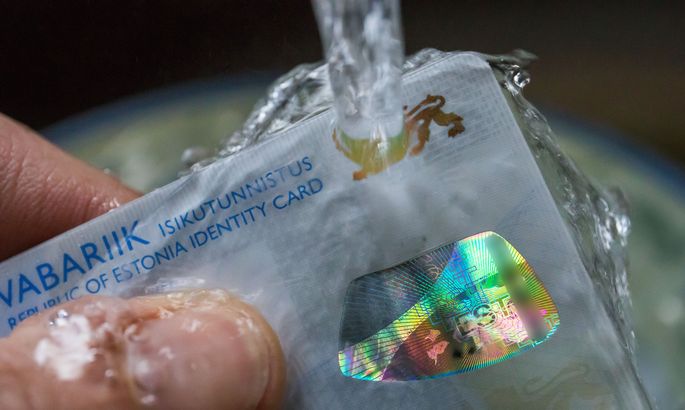 The Police and Border Guard Board (PPA) has filed an official claim against ID-card manufacturer Gemalto. Bureau Chief of the PPA's development department Margit Ratnik told Postimees that the damages claim was sent in early September.
"The Estonian state has filed a claim against its contractor. I'm sure our lawyers are busy working on it, and we can probably elaborate once we know more. The claim is being processed by our sworn lawyer," Ratnik said. As concerns the state's total expenses on solving the ID-card security problem, Ratnik said they will be tallied up once the last ID-card has been updated or replaced. "We are talking about nearly 750,000 cards – every such card is an item of expenditure for the state," she added.
Ratnik did not disclose the content or the sum of the claim. "I assure you that Estonia has calculated the damage it suffered and considered its interests, and presented a corresponding claim to its partner. Our lawyers are good at what they do," she said.
Head of the eID department of the State Information System's Authority Margus Arm said that RIA was notified of the problem in late August. This means the state filed its claim only a short time after learning of problems. Gemalto AG is being represented by PwC Legal in the dispute. "We will present our positions as soon as possible," said Priit Lätt, sworn layer and partner at PwC Legal.
Around 232,000 people have updated their ID-card between October 25 and today. 188,000 digital documents have been updated remotely. More than 7,000 people received the remote update yesterday, and Arm said that systems are stable. The number of ID-card users has grown by 20,000. E-residents had updated 3,800 cards by yesterday.
"We are working on being able to offer encryption software that would work with updated ID-cards by the end of the year," Arm added. He said the team is also working on solving problems Apple users have been having with the Chrome browser.
Roughly 200 cards have been locked so to speak in the update process that has forced people to replace them in PPA service bureaus. Updated software – both of computers and programs – would not cause this problem, Arm said. Around 2,000-3,000 people still go to the PPA to have their cards updated every day. Queues stretch to an hour in larger service bureaus in Tallinn.