Municipalities want compensation for investments
31. October 2017, 7:45 PM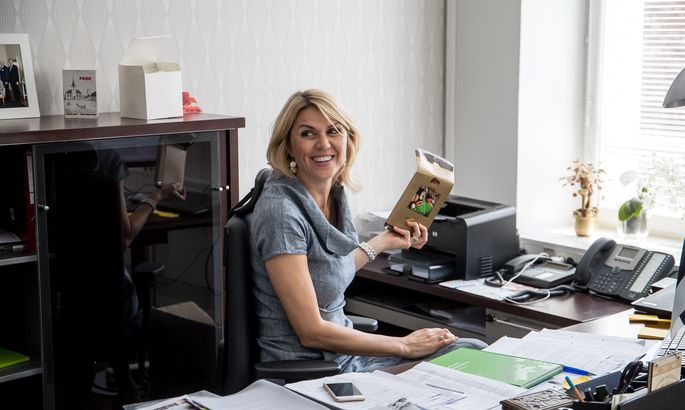 Minister of Enterprise and Information Technology Urve Palo (SDE) urged rural municipalities to work together to bring high-speed broadband to rural homes and companies via fiber optic cable two years ago. Palo promised to pay a third of the cost for which the state supposedly had €20 million over two years.
Municipalities believed the minister, launched joint projects, collected a total of 54,000 applications to join, and were all but ready to start laying cable when the supervisory board of state-owned transmission network operator Elektrilevi decided it wants to take care of last mile solutions itself two weeks ago. Palo decided to hold a competition to find a service provider and effectively negated the work municipalities had done.
Local governments now vow to demand return of investments made.
Harju county: at least €90,000
Harju county was among the first to take an interest in Palo's initial proposal. A project involving all rural municipalities in the county was launched in May. Municipalities started collecting applications to join the network from residents and launched preparations for laying last mile cable. Managing Director of the Harju County Local Governments' Union Joel Jesse could not say how much local governments have spent on the project to date – expenses still need to be tallied up. Work to determine demand for broadband in the county and initial preparations for extending the cable to residential and office buildings was estimated to be completed by late November and cost €90,000.
Harju county local governments had decided to create a company called Digimaa to handle the project and finished relevant preparations. "The founding of the company has been put on hold for now," Jesse said. What will become of investments made? "If anyone will take over our project, we want to be compensated for our expenses," he said.
Saaremaa: over €21,000
Saaremaa local governments created a company called Digisaar to handle the project a month ago, local paper Saarte Hääl reports. The company represents roughly 1,500 people interested in high-speed internet. Rural municipalities have given Digisaar over €21,000, and residents of the island have been told they can apply for high-speed internet access until the end of the year.
"We have spent hundreds of hours on campaigning, making promises and coming up with solutions, knowing that support will be made available, as well as that the more subscribers we have, the greater the certainty," Digisaar project manager Priit Pihel told local Kadi radio.
Pärnu county: €50,000-100,000
Things also started moving in Pärnu county in spring and culminated in the Digitee project. The county even got as far as signing a cooperation memorandum with Elektrilevi that later backed out of the agreement.
One of the leaders of Digitee, chairman of the Pärnu County Local Governments' Union, Lauri Luur, told Pärnu Postimees that local governments have already spent between €50,000 and €100,000 on Digitee and expect the government to compensate them for their efforts.
"The chance this 180-degree turn might happen could be felt in the second half of the summer," Luur said. "Of course it is disgruntling as counties have made a lot of efforts and spent a lot of money. We ask whether we will be compensated for out expenses, and whether the new plan has been carefully considered."
Southern Estonia will continue
Põlva, Tartu, Võru, and Valga counties have a broadband project called "Home Internet" launched by local governments' organization Estonian Data Communication Network.
"We will continue as planned by local governments. The minister's decision is highly regrettable; however, we have counted on the possibility support might be reduced or taken away altogether," said head of the organization Raivo Tammiksaar. He added that all South Estonia residents and companies are still welcome to join the project.
"It is important, in terms of the communications market and local life, to make sure strict rules are in place should the state decide to subsidize Elektrilevi or individual private companies. Local governments hope the minister will heed their proposals in the future, instead of making another backroom decision," he said.
It remains unknown how much Lääne and Rapla county local governments have spent on their projects.
Minister won't answer questions
Minister Urve Palo was forced to answer the question of what will become of local government expenses several times last week.
The minister said during the government press conference on Thursday: "Firstly, the information local governments have collected is valuable for the winner of the competition – no matter who it might be."
The minister also praised local governments: "My message to local governments is this: it is great our communities have the ability to cooperate – they have demonstrated it. It is commendable. However, they can stop spending. I believe this is very important. They don't have to borrow. This is good news for them too."
State company Elektrilevi said on Friday it will be laying fiber optic cable irrespective of whether it will win the competition. The press release did not specify whether the company has too much cash, or whether the outcome of the competition has been decided even before it is announced.