Seeder hopes to win back supporters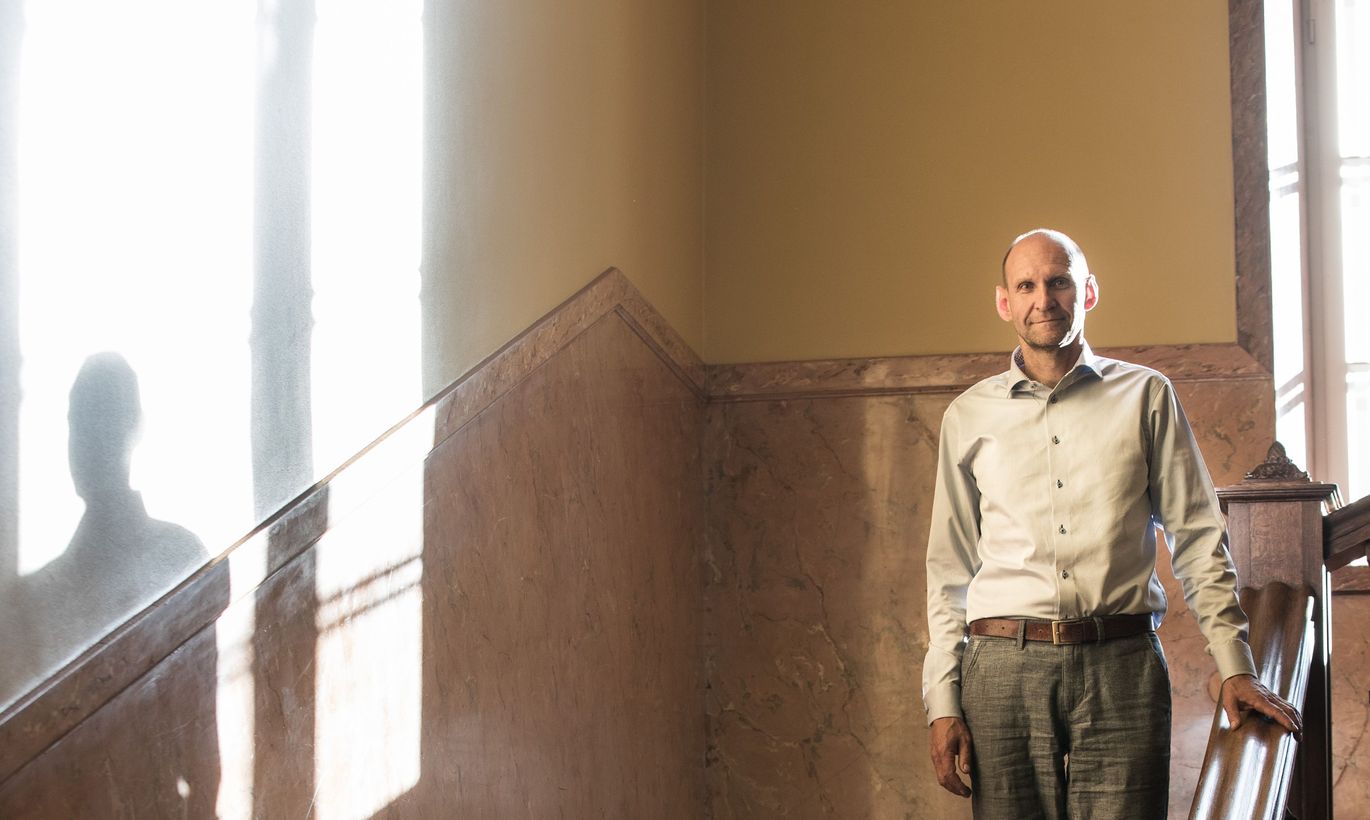 The integration process has stopped in Estonia, Pro Patria Res Publica Union (IRL) chairman Helir-Valdor Seeder finds. He is convinced primarily Russian-speaking local governments can hide voters sporting national-conservative views.
Why did IRL replace its ministers so soon before Estonia's EU presidency?
It was just a coincidence. I had little choice. The party's general assembly took place on May 13, and from there I had to set about fulfilling the promises I had made to the party.
There were two major promises and goals. Firstly that our policy must become more concrete and credible, and that we have to make ourselves heard in the coalition and in society in general. One part of that was going over the tax package with coalition partners. The second thing was involving members of the party in its activities to a greater degree and making policy-shaping more broad-based.
Hence changes to the government. It would not be sensible to be give a mandate in May only to say that changes will come in seven to eight months. It would have left both the party and the government on edge as to who will be replaced, when, and how.
At the same time, it is said the finance minister's role is among the more complicated. Toomas Tõniste had just weeks to prepare. Are you convinced the candidate's language proficiency is sufficient and he has enough know-how?
I think the presidency should not be over-emphasized. Of course it is important for us to be able to manage it with dignity. However, I do not believe Estonia is so weak that replacing three or four ministers can somehow make an impact. We have the administrative capacity.
How can the new ministers better represent IRL's values and the change you promised compared to their predecessors?
Outgoing ministers will remain in executive politics. That is what we agreed, and it's what we've initially seen .
Siim Kiisler has been in active politics without interruption and is therefore in a different situation than the other new ministers. While Toomas Tõniste and Jüri Luik have extensive political experience, both have been away from active politics lately. Their return brings a breath of fresh air. They have had the opportunity to look at politics from the outside. Their added value is new energy and a fresh outlook.
What is your agreement with Jüri Luik? Will we see him run in the elections?
We have not mapped a person's life out for the next 10-20 years. However, we have agreed that if Jüri Luik takes a ministerial position, he is entering big politics. This means participation in shaping party policy and willingness to run for office.
Chairman of the Free Party Artur Talvik said a few months back that their worldview is free conservatism a la Valdur Mikita. What famous person's personal brand of conservatism could describe IRL?
I believe our view of the world is so comprehensive it cannot be compared to a single person.
So what is it?
It is national-conservatism, as stated in our statutes. This does not mean nationalism is some close, self-absorbed thing as it is often portrayed. And conservative does not equal old-fashioned. Our worldview is developing just like other ideologies and society in general. We keep with the times.
National-conservative means that we value experience and knowledge of society courtesy of our ancestors. History, family values, free enterprise, economic efforts - these are the values we prioritize, and I would not use a single epithet before our worldview.
You said one needs to keep up with society and the times. What is your opinion of the Tallinn circuit court ruling regarding a homosexual couple that EKRE is lamenting?
My view in these matters, and that of the party, is widely known. I do not perceive the need to legalize a parallel institution next to marriage. The latter is a union between a man and a woman provided by law. All other forms of cohabitation are possible and permitted; however, it does not require separate legislation.
Society should not be over-regulated. It surprises me that liberals have gone down the path of trying to regulate and legalize these kinds of things. I see no practical need for it. People can freely regulate mutual relations in contractual form. I see no need to legalize same-sex cohabitation or a partnership act for heterosexual couples.
Should Estonia's leaders decide something with others on the EU level, could Estonia accept more quota refugees than the current limit of 550?
We have our neighbors' experience. Accepting quota refugees in this manner is wrong and has not justified itself. Most quota refugees have left Latvia by now. Nearly half of those who have been sent to Estonia have also left. Some have already left, while others still have time. This mandatory relocation of people inside the EU that in other areas guarantees free movement and waives border control has not justified itself.
European countries should emphasize protecting their borders. We should contribute far more toward controlling that flow. I believe it would be right to help [potential refugees] outside the European Union. Try to ensure stability and security in their homeland. Help their economic development to avoid a massive flow of refugees to Europe.
Energy and attention should be focused outside the EU and on protecting its border. This does not mean we should leave refugees to their fate on the sea. We will of course save lives on humanitarian grounds; however, we will then deposit them on their own shore. And we will create possibilities and protect them there.
What are IRL's chances at this fall's local elections?
A very broad question. They differ in different local governments.
What about your home town of Viljandi?
There are local governments where IRL feels very strong, where we have a lot of supporters. Viljandi is one of them, while it is far from being the only one. There are local governments where we have historically been weaker - primarily Russian-speaking local governments. I suppose that is how it will continue to be in the near future.
It also depends on Estonia's development and level of integration. Let us be honest, the latter has been painfully slow so far. I believe we can hope for success also in local governments where the majority speaks Russian in the future.
I'm an optimist when it comes to local elections. I believe they are a little more complicated and difficult to forecast than recently for all parties.
It could happen in Tallinn that IRL will solidify Center's absolute rule. If you cannot manage the election threshold, they will basically get your votes.
Looking people in the eye, meeting with different areas in Tallinn, I feel we have enough active and energetic people in the capital willing to run and contribute to its development. I'm sure the voter appreciates this.
It (not managing the threshold - ed.) is not something I fear today, even though we have been left out of the Tallinn council before - we survived. I do not see that happening today.
However, let me ask you something: have you kept an eye on IRL's rating for the past two months, has IRL been last?
I keep an eye on the general trend. I do not know the figures for Tallinn.
I'm talking about nationwide figures. I believe commentators, sociologists, politologists, and journalists are stuck in the near past. Looking at recent results, those questions should rather be put to another party.
I have interviewed your predecessor Margus Tsahkna, and he was just as optimistic as you are. We now know what really happened. Do you realistically understand the situation your party finds itself in?
Yes, I do. I am also a realist. In running for chairman, I have made sure to have a clear picture of the situation. And not only as concerns IRL, but the entire political landscape and opportunities therein.
Theoretically speaking, a conservative party has great potential in Estonia. A mass of potential voters. Unfortunately we have been unable to realize IRL's potential in Estonian politics in recent years. Our electorate is scattered between different parties. We need to reanimate that potential in us, and I believe the voter will rediscover us.
I'm not an optimist; rather I'm a realist who practices self-critical thinking. We have made mistakes, we've not managed to capitalize on our potential, and that is why we've lost supporters.
All of it can be regained in the future. We need to draw the right conclusions from our own near past.