Estonian Air employees demand redundancy pay from Nordica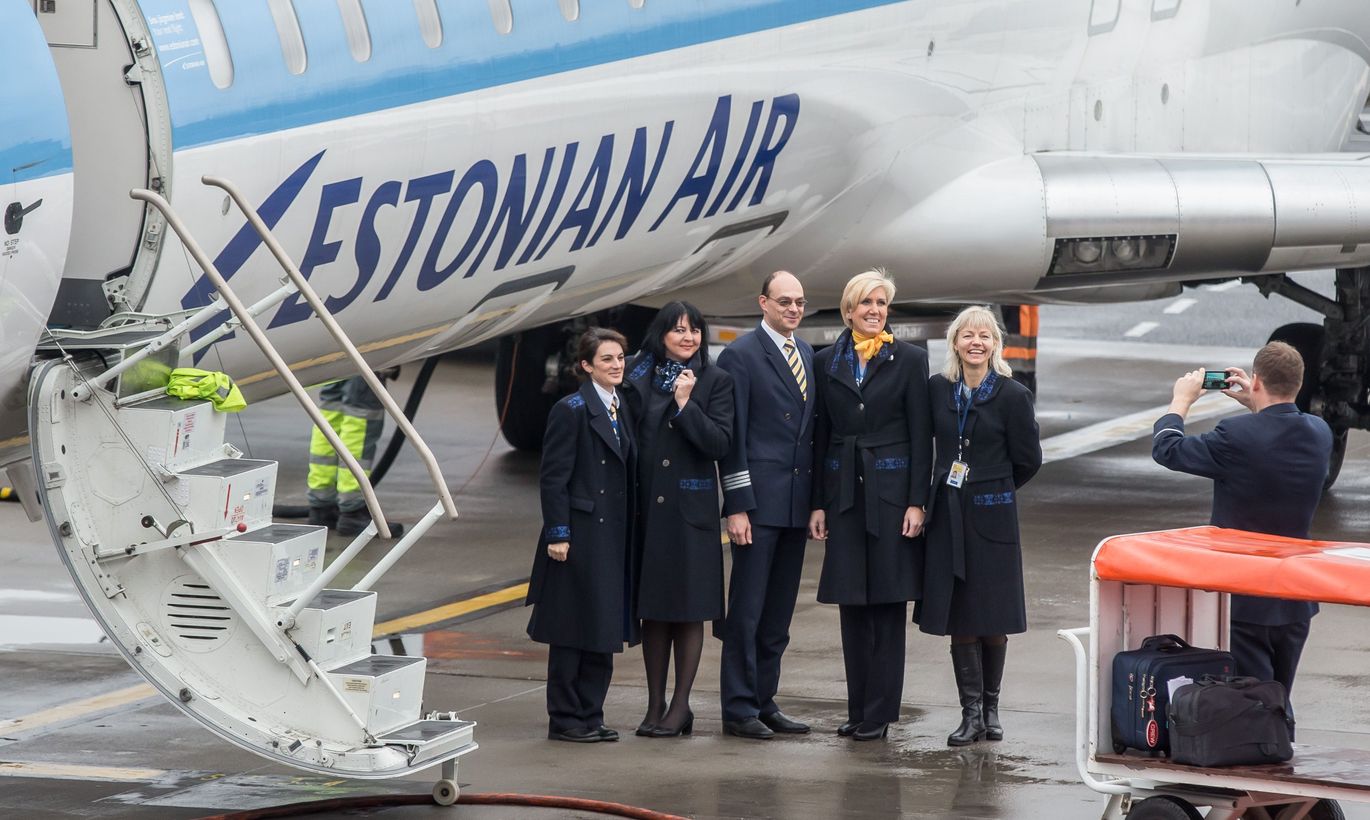 Almost 60 former employees of national airline Estonian Air have taken current air carrier Nordica to court for more than €1.7 million in outstanding redundancy payments from their previous employer.
The bankruptcy of Estonian Air was declared in late 2015. Representative of the Estonian Air Line Pilots Association Helen Reinhold said already at the time that a number of employees have not received redundancy pay, and that it can take months. The union took Estonian Air to court.
Today, a year and a half since the airline's bankruptcy, employees say they still haven't received fair redundancy compensation. That is why this time the union decided to sue national airline Nordica.
Representative of the plaintiffs, sworn lawyer at Sirel & Partnerid Kalle-Kaspar Sepper, said that 59 employees are suing Nordica for more than €1.7 million in missed wages and holiday pay, as well as compensation for termination of employment contracts.
"It is an extremely voluminous claim financed largely by legal insurance provider DAS Õigusabikulude Kindlustuse AS with which many employees have contracts. The plaintiffs would have found it too much to sue a major company on this kind of a scale without the insurer," he said.
Why is compensation demanded from Nordica that did not hire the former employees of Estonian Air? Sepper said they have evidence to suggest Estonian Air has moved to a new body in Nordica that makes the latter responsible for all claims of former employees.
"The plaintiffs claim the transition of the airline took place designedly and following an exact plan," he said. The attorney added the claim is reflected in overlapping owners and board members, continued flights, transfer of economic activity, management, aircraft, partners, and contracts.
Sepper said that Nordica has moved for a closed trial. The company is also looking for guarantees of €154,080 from each employee to cover potential procedural expenses.
Former Estonian Air pilot Helen Reinhold said employees have not managed to secure funds from Estonian Air's bankruptcy assets. "We decided to go to court as it seems Estonian Air has transitioned into a new body - Nordica. Transfer of income must be accompanied by transfer of expenses," she said.
CEO of Nordica Jaan Tamm was surprised by the lawsuit. He said that as far as he can understand the employees' claim is aimed against their former employer that went bankrupt.
"Nordica is a new company that started from scratch and is working based on its own business plan and value. While there might be legal nuances, they will be handled by our legal counsel," Tamm commented. Nordica is represented by lawfirm CO-BALT.
Tamm said that he understands where the employees are coming from. He invited disgruntled employees to come work for Nordica as one possible solution. "Come, and let us contribute to the development of Nordica and Estonian aviation together. We need more skilled pilots and cabin crew, but also office workers," he said.
Estonian Air terminated its activities on November 7, 2015 after the European Commission concluded the airline had been given illicit state aid. The airline went bankrupt as it couldn't afford to return the sums.
Estonian Air was the largest company to go bankrupt in 2015. Total claims amounted to €120 million. Trustee in bankruptcy Toomas Saarma said that proceeds from sale of assets will be used to cover procedural costs and satisfy debtors' claims.