CEO of road construction company charged with fostering fraud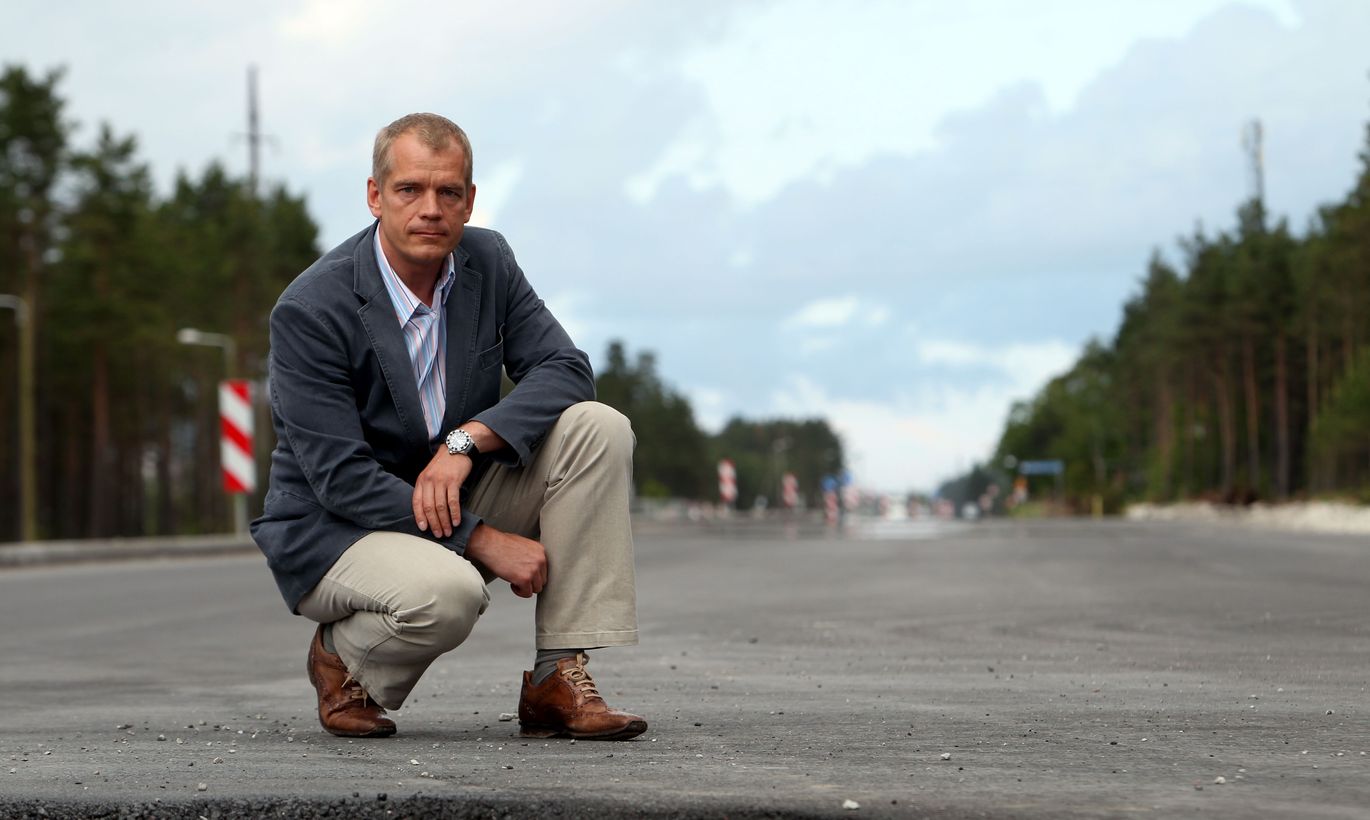 The western district prosecutor's office is accusing CEO of one of Estonia's largest road construction companies Sven Pertens of aiding benefit fraud. Pertens denies all charges.
News portals reported last summer that CEO of Lemminkäinen Eesti Sven Pertens was leaving the company. Pertens had worked for the firm for nearly 20 years.
Pertens said at the time that he plans to rest for a while before facing new challenges. Pertens took charge of one of Estonia's biggest road construction companies TREV-2 earlier this month.
However, Pärnu County Court's Kuressaare courthouse is set to conduct a preliminary hearing in a criminal case with Pertens as the central figure this week. Was his long career at Lemminkäinen ended by the investigation? "No-no, these are two completely different things," Pertens told Postimees.
The prosecutor's office is charging Pertens (52) with aiding benefit fraud. Charges claim Pertens knowingly filed falsified documents as a member of the board to help a representative of another company secure support from the Environmental Investments Center (KIK).
Pertens allegedly approved a bid including false information, statement of work, and an invoice, and knowingly signed an inaccurate employment contract with the aim of aiding benefit fraud.
The prosecution believes Pertens helped create an impression a company he represented demolished and utilized a concrete building in Kuressaare and was paid for the work by another firm.
A representative of the latter used falsified documentation to file for support from KIK by claiming the work was carried out by a company represented by Pertens for more than €89,000.
KIK approved support of more than €26,000 based on falsified documents. The prosecution said that when KIK agents visited the construction site they discovered the work had been carried out by the company that applied for support, which caused the agency to withhold payment.
"That is not what happened at all," Pertens said when asked whether he knowingly filed false documents. Pertens said the case concerned ordinary economic activity tied to running the firm.
"I know I have not done wrong, or tried to; however, these charges are trying to make it look like I did something I haven't done," he said.
Other participants agreed to escape criminal proceedings due to lack of public interest to prosecute.
In such cases the accused do not have to plead guilty, while they are still obligated to pay procedure expenses and a fixed sum into public revenues. Neither Pertens, the prosecution, nor KIK were willing to name other participants.
Pertens said he was offered the same option but refused because he has not been involved in any cases of fraud.
"Because I know I'm not guilty of this, I saw no reason to go for the opportunity. Even though it will end up costing me more, if only in lawyer's fees. However, I see no reason to settle and pay for being left alone. I have behaved entirely in line with business regulations and code of ethics," he explained.
District prosecutor Kaido Tuulemäe begs to differ and finds in his comment of charges that participants did everything they could to secure the support by fraudulent means. "The fact the support was not paid out does nothing to reduce their guilt or potential punishment," the prosecutor said.