Money from Moldova disappeared in North Tallinn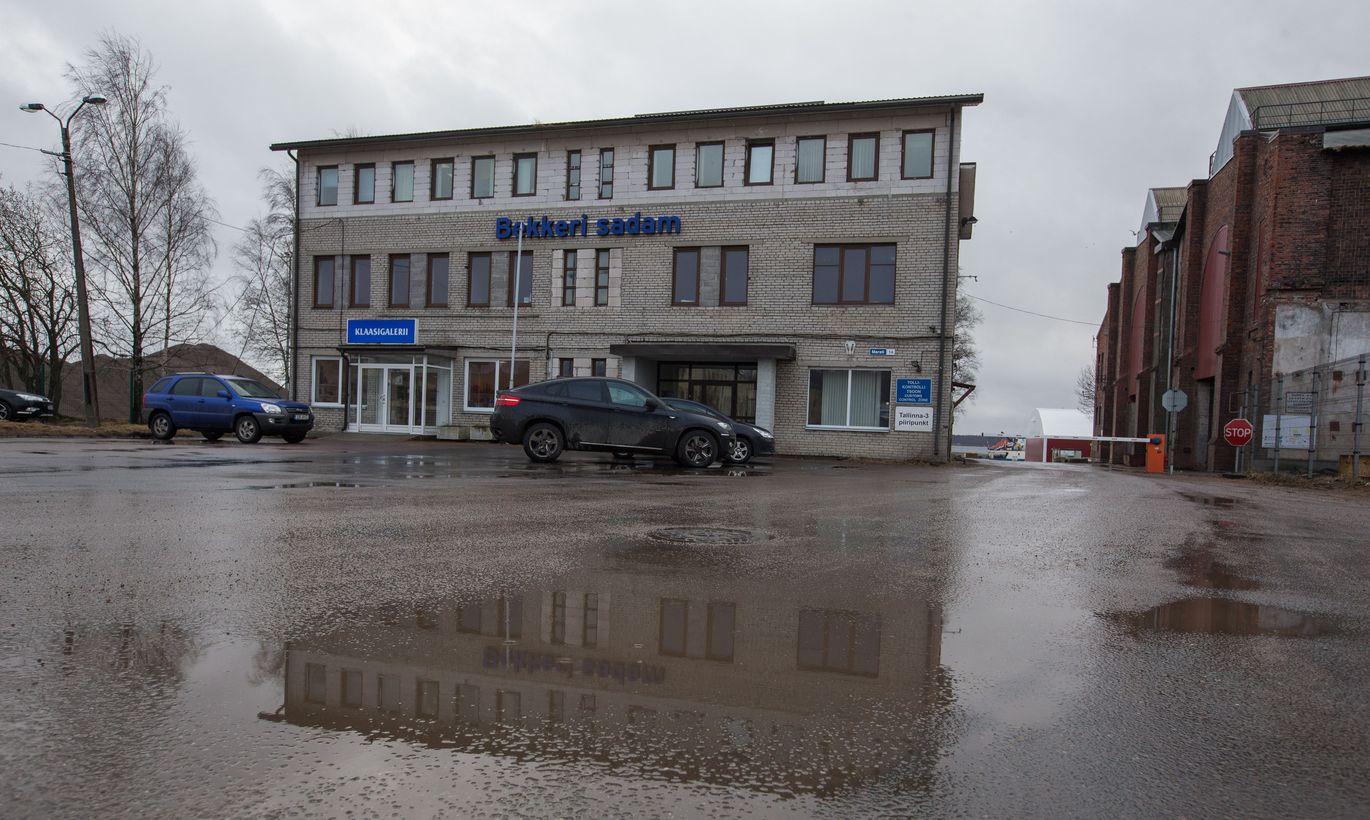 The two biggest beneficiaries of the Russia-Moldova cash flow in Estonia are phantom clients of tycoon Endel Siff's modest office building in Tallinn's Bekker port.
The appearance of the building at Marati 14, owned by Logman Invest, gives no reason to suspect it is one of the main characters of the global money laundering scandal in Estonia.
It is the registered address of the two biggest beneficiaries of the scheme in Estonia. The address was to be the destination for $22.7 million of dirty Russian money. Owner of the building Endel Siff has no knowledge of the said millions.
"I was told that these days anyone can register their legal body at a random address," Siff said. He was clearly bothered by the news delivered by Postimees and corresponding attention it brought him as neither company has ever rented anything in the building.
The $22.7 million transferred to the mysterious tenants of Siff's office building makes up the lion's share of dirty Russian-Moldovan money that landed on the accounts of companies registered in Estonia. The five biggest beneficiaries received a total of $25.3 million, or about 90 percent of money sent to Estonian companies.
International investigative journalism efforts show that the money is connected to several transport companies in most countries, including Estonia. The Estonian company that received the biggest sums is Green Roscha OÜ the account of which saw transfers in the total volume of $16.4 million.
The company was owned by three men when the money moved through it in early 2014: Estonian Heiti Raag, and Russians Andrei Dombrovskis and Oleg Roštšin (not to be confused with Latvian attorney Oleg Roschins – J. V.).
Roštšin, whom Postimees was unable to reach, has the most colorful background. The Russian press has published several stories on how Roštšin was betrayed by his business partner in Russia.
Heiti Raag said he was merely a trustee so Roštšin and Dombrovskis could do business in Estonia. "I have never been involved with these transactions. Roštšin is my business partner, but that is in Russia," Raag said. He claims he had no knowledge he is still listed as one of the company's owners. Raag also said that neither of the Russian men have visited Estonia in a long time.
The second biggest beneficiary was Estonian company SRG Finance OÜ the accounts of which saw $6.3 million. The firm was owned by Cont Trust Group, in turn owned by Latvia's UBX Consult at the time the transfers were made. While no such company exists in Latvia today, it used to represent the Uzbekistan chamber of commerce in the Baltics in the second half of 2000s.
Heiti Raag is also on the board of SRG Finance. He said he does not remember what the money was for but speculated it was from the firm's Russian clients. "Very little money comes directly from Russia; they always pay through offshore companies or some such. We have never been scrupulous in terms of where the money is from as long as it arrives and we send goods in return," he said. "The fact it came from Moldova... Usually we receive transfers from Hong Kong."
Raag said they sent various goods to Russia in exchange for the money: construction materials, chemistry, housekeeping supplies, ceramics. "We ship goods to two locations: Russia and Kazakhstan," Raag explained.
The Estonian figureheads of Moldovan money laundering have another thing in common: both are now owned by Keio Toppasia. The latter has been punished on numerous occasions for battery, theft, and driving under the influence. Neither Raag nor Toppasia told us how the companies ended up in the latter's hands. Toppasia answered almost all questions simply by saying: "That is just how it happened."
The third biggest amount ($1.3 million) landed on the account of Vision Technologies. Owner Andrei Grebin said they've never had business ties in Moldova. "I know you do not believe me; however, I assure you I have no idea what you are talking about," he said. "Our entire annual turnover falls below the sums you mention. I have no idea how we ended up on that list."
The list has Contred Group, with $635,000 worth of transfers in fourth place. The company is active in wholesale and was owned by Oleg Losev in the years in question. Postimees failed to contact Losev. It is worth noting that Contred Group's contact has previously been Larssen Capital – a company dealing in offshore firms.
In fifth place we find Quinton OÜ the account of which saw €607,000 from Moldova. The firm has been owned by Alisonite LLC, registered in Oregon, USA, since 2011. Public records make it impossible to pinpoint the firm's actual owner.
Cypriot Andriani Saveriadou, who has had ties to several companies in Estonia, served on the company's board during the period in question.