Estonian banks used to launder 1.6 billion dollars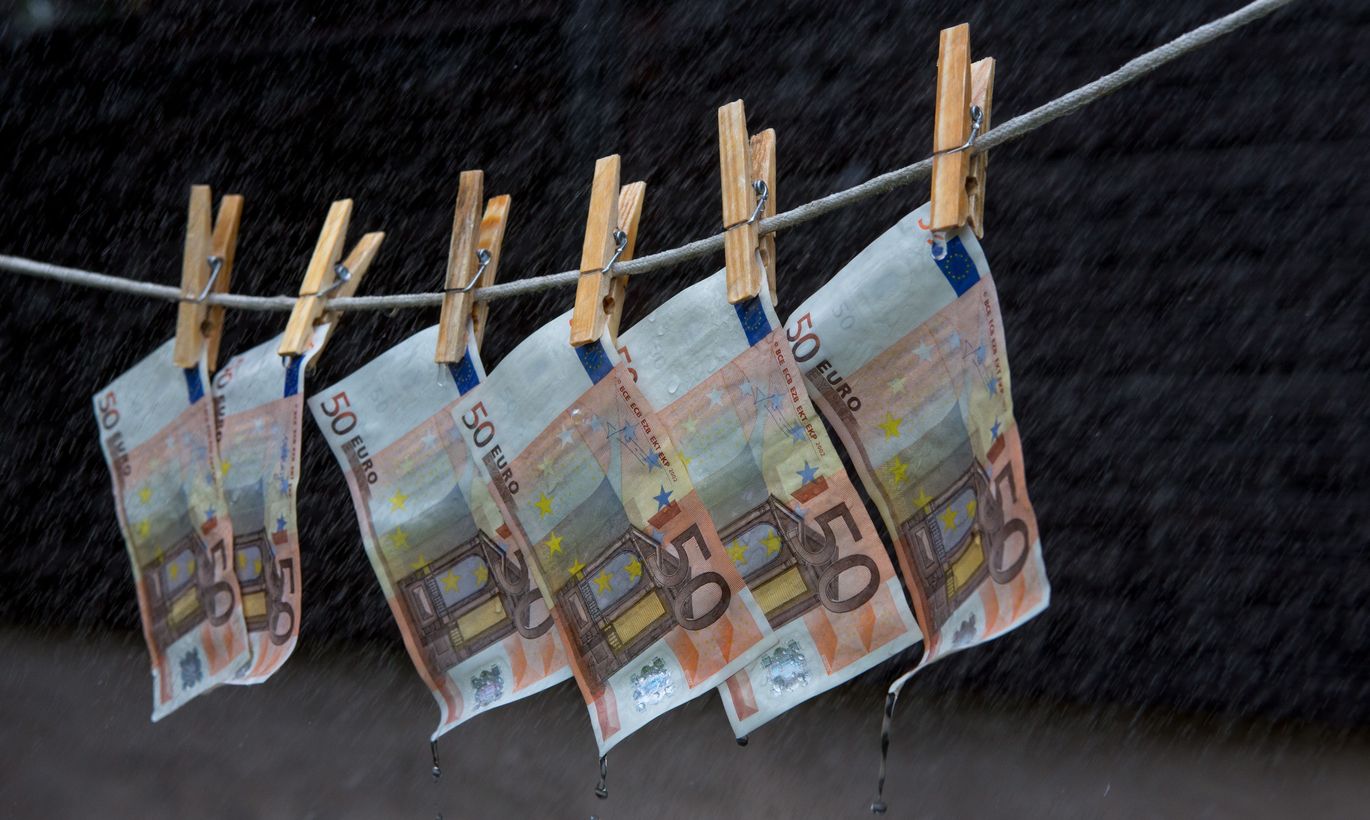 Banks in Estonia were used to move nearly $1.6 billion of criminal funds from Russia, international journalism project OCCRP, investigating organized crime and corruption, uncovered with help from Postimees and Russian paper Novaya Gazeta. The operation in question was named "Laundromat" or "Washing Machine".
A document leaked to the team investigating the money laundering scheme lists tens of thousands of firms and reveals how Estonian accounts of little-known offshore companies were used to move sums that equal a sixth of the country's state budget. Information from the money laundering information bureau suggests sums quickly moved out of Estonia again.
The main character of the part of the story that took place in Estonia is the local branch of Danske bank the accounts of which saw the lion's share of sums in question, or around $1.18 billion. (Most transfers were made in dollars, while some also made use of euros. Because sums were converted into dollars at the time, that is how Postimees will list them.)
This colossal flow of money did not go unnoticed by the money laundering information bureau, the Estonian financial supervision authority, and its Danish counterpart. The watchdogs can only admit in hindsight that the money came and went in a blink of an eye. The only thing to be be done is introduction of more stringent anti-money laundering measures in the future.
The first transfer in the "Laundromat" case amounted to a little over $2 million and was made from Latvia's Trasta Komercbanka to Danske's Estonian branch in June of 2011. Several similar transfers to accounts of different companies in Estonia were made from Moldindconbank in Moldova inside the same month. This pattern held until the fall of 2012. Next, things really took off after a break of a few months.
Offshore companies started transferring money to Danske's Estonian accounts almost every day in January of 2013. The transfers came from the Trasta Komercbanka. Sums remained between $3-6 million at first.
These sums seem trifling compared to $1.6 billion – which was the goal of the people behind the transfers. If an offshore company transferred $1.6 billion to the account of another offshore company in an Estonian bank, it would be immediately noticeable. Less so when handled in small pieces.
Gradually sums grew. By spring, more than $8.5 million was transferred daily. This went on until June of 2013 when the Latvian bank suddenly ceased transfers to once again hand the reins over to Moldindconbank. The latter initially made smaller transfers – sums of up to $3 million.
Sums grew again toward the end of 2013. Daily sums exceeded $10 million by December and came to $25 million in January of 2014. The final five months of the "Laundromat" saw €650 million moved through Danske.
These colossal sums did not go unnoticed by Estonian authorities. The transfers were investigated by the money laundering information bureau on the one hand and the financial supervision authority that had made it a priority to combat money laundering in Estonia on the other.
Investigators immediately concentrated on Danske as it had the most non-resident, or offshore clients whose true owners are probably unknown to everyone. Watchdogs always smell doubt and risk where there are too many non-resident clients. A control action was brought against Danske.
Transfers to Danske and other Estonian banks ended in the spring of 2014. Almost $205 million had moved through Marfin bank and Versobank (now known jointly as Versobank). Krediidipank, transfers to which started already back in 2011, was used to move a total of $165 million between then and the spring of 2014. Sums that landed in accounts of other banks were considerably smaller.
The Estonian public knew nothing of the transfers or their origins – until the financial authority made it known on July 15, 2015 that it has brought a control action against Danske concerning compliance with anti-money laundering and terrorist financing prevention measures. It was a laconic summary of everything that had really been investigated.
"The bank did not observe anti-money laundering rules, violated client identification requirements, failed to monitor legality of clients' activities. I dare say violations were extensive and systematic and happened over a long time," head of the financial authority Kilvar Kessler says today.
Kessler cannot reveal whether the control action had anything to do with transfers from Moldova.
Nearly a month later, Danske announced the departure of its Estonian CEO Aivar Rehe. The news was unexpected. Rehe did not explain his departure until September.
The former CEO said after he left the bank that its new strategy did not fit his nature. Rehe denies his departure had anything to do with the money laundering. Only the parties involved know why Rehe really left.
Danish financial watchdog Finanstilsynet produced its final report that found shortcomings at Danske in March of 2016. The bank's Estonian branch was referred to as one source of problems. The criticism largely matched the findings of the Estonian authority.
When asked for a comment at the time, Rehe said the prescripts did not concern incidents of money laundering. That is true, as Danske's Estonian branch cannot be blamed for anything based on the information revealed about the "Laundromat" here either.
When Postimees approached Danske's Estonian branch with information regarding "Laundromat" last week, Executive Manager Ivar Pae said it is impossible for the bank to share specific information about clients or their transactions with third parties. He admitted, however, that the bank did have problems with anti-money laundering measures in the past.
"We have had insufficient anti-money laundering measures and monitoring system, including problems with compliance with the "know your client" principle," Pae said. He added that the bank has cleansed all of its portfolios in Estonia and exited the business of servicing non-residents. "We have changed our organization and management, introduced more stringent control, trained our employees, developed out IT system, and involved more resources," Pae said.
The only change in the management of Danske Estonia after the control action was Rehe's departure and replacement with Pae. The executive manager refused to answer whether Rehe's departure had anything to do with transfers from Latvia and Moldova. "We do not believe it proper to comment on the relationships of specific employees," he said.
Rehe still maintains his departure had nothing to do with the control action or transfers from banks in Latvia and Moldova. "It is no secret the bank serviced non-residents, and it is not the only bank that did," Rehe said. He claims information available to Postimees is illogical. Rehe did not explain in what he perceives the mistake in logic.
Even though Danske is responsible for almost three-quarters of all transfers, other banks used in the "Laundromat" scheme moved a total of approximately $400 million during the same period. Head of daily banking at Krediidipank, owned for a long time by a bank in Moscow, Teet Kerem said that January's change of ownership also changed the bank's strategy, supervisory and management board.
"The board of the Krediidipank takes corresponding references very seriously and cooperates in full with agencies combating money laundering. If we come across violations by the old Krediidipank, we will report them to the proper authorities and adopt measures to rule them out in the future," Kerem promised.
The remaining banks said they cannot reveal information about their clients and their transactions, pointing to banking secrecy.
The money "Laundromat" brought to Estonia has long since moved on and been laundered to come back to its criminal owners.