Beer giants fail to change government's mind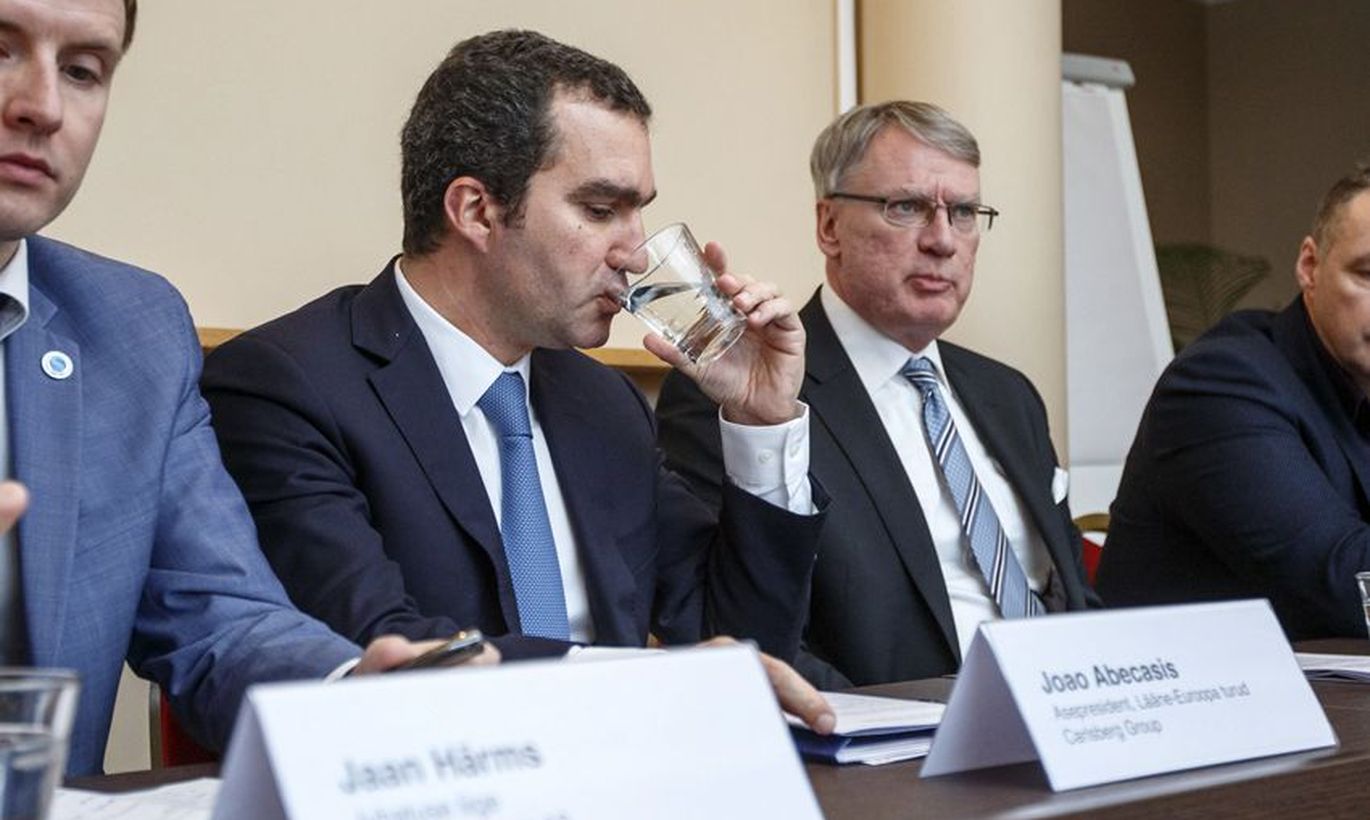 Parent companies of Estonian breweries said after meeting with PM Jüri Ratas yesterday that because the government will not drop its plan of hiking excise duties ahead of schedule, breweries will just have to adjust and dial back investments in the long run.
Carlsberg and Olvi threatened to freeze investments to Estonia altogether and move shop should the government move forward with expedited excise duty hikes as recently as late last year. Executives were in a much softer mood after meeting with the PM yesterday.
Estonia regarded an important market
If traditionally we are used to alcohol producers throwing around accusations the government is destroying a business sector and ignoring interest groups, heads of parent companies remained calm and demonstrated willingness to engage in a friendly dialogue with the government.
"Of course it came as a shock when we heard about the new government's tax hikes. Learning the excise duty will be hiked by more than 100 percent is sudden to say the least. Especially in a situation where the previous government had promised us a calm pace of duty hikes for years. However, one must get used to things and adjust," said Vice President of Carlsberg Group in charge of Western European markets Joao Abecasis.
That is why Abecasis and CEO of Olvi Lasse Aho decided to meet with the prime minister to discuss Estonia's alcohol policy and make proposals of what could be changed and how.
Abecasis and Aho said that even though the executives did not manage to get the hike overturned, the meeting took place in the spirit of openness and mutual understanding. "We agree with the government in that alcohol needs to be consumed sensibly and responsibly. This has become the case in recent years as trends point to falling consumption," Abecasis said.
Neither Saku nor Olvi are leaving Estonia any time soon, despite the impression a letter from last year might have created. "Estonia is an important market for us, and we cannot see ourselves leaving," Abecasis said. Aho even added that they want to stay in Estonia forever.
Abrupt alcohol excise duty hikes will, however, see the groups dial back their activities. While the executives did not want to say anything in terms of the volume of investments that will be frozen in the coming years, both said the market will become tougher.
"We have been successful in this market, and we need to adjust and see what we can do. We have strong brands here. However, it will be tougher in that we will not rush into investments," Abecasis said.
Self-regulation preferred
Head of Olvi Lasse Aho could not say whether investments would be frozen in Estonia in the near future and if so then by how much. "Investment is a broad concept in that we also invest in IT and marketing. We need to go over these things. I cannot tell you anything more specific than that right now," he said.
Both Aho and Abecasis emphasized they plan to continue cooperating with the government. "Falling volumes make it important to retain a good relationship and the spirit of cooperation so that these things would be discussed with us," one of the executives at Carlsberg added.
They are convinced that instead of excise duty hikes companies could invest in self-regulation and raising awareness. "As we can see, such an abrupt hike only boosts cross-border trade with Latvia and does nothing to boost tax revenue," Abecasis emphasized. He added that the companies made alternative proposals of how to keep alcohol consumption in check.
The rise of frontier trade was also pointed out by head of A. Le Coq Tarmo Noop and CEO of Saku Jaan Härms, who described the situation on the  Latvian border as insane. Export volumes of both breweries to shops in Latvian border towns have grown by leaps and bounds this year. Both men believe this is just the beginning.
Prime Minister Jüri Ratas said after the meeting that the aim of excise duty hikes is to reduce consumption and related accidents, deaths, and diseases.
"We understand alcohol producers' concerns; however, we need to look at this issue on the level of the whole of society. We are monitoring the situation and shape excise policy taking into account developments in Estonia and elsewhere in the world," Ratas said.
Right now both sides will have to wait for the Supreme Court's position regarding the government's excise duty hike plan. Chancellor of Justice Ülle Madise found in February that raising the duty on light alcoholic beverages at an expedited rate is unconstitutional as it violates entrepreneurial freedom and the principle of legitimate expectation. Because the Riigikogu is likely to ignore the justice chancellor's position, the matter looks sure to end up in the Supreme Court.
The coalition wants to raise the duty rate by 65 percent in July of next year to 13.7 cents per liter. The excise duty is set to be hiked to 22.09 cents per liter or by 166 percent by 2020.
This would mean that excise duty paid on a half-liter bottle of beer with an alcohol content of 5 percent would rise from the current 20.75 cents to 34.25 cents in July of 2017 and to 55.23 cents by 2020.