Tallinn paying for papers to Narva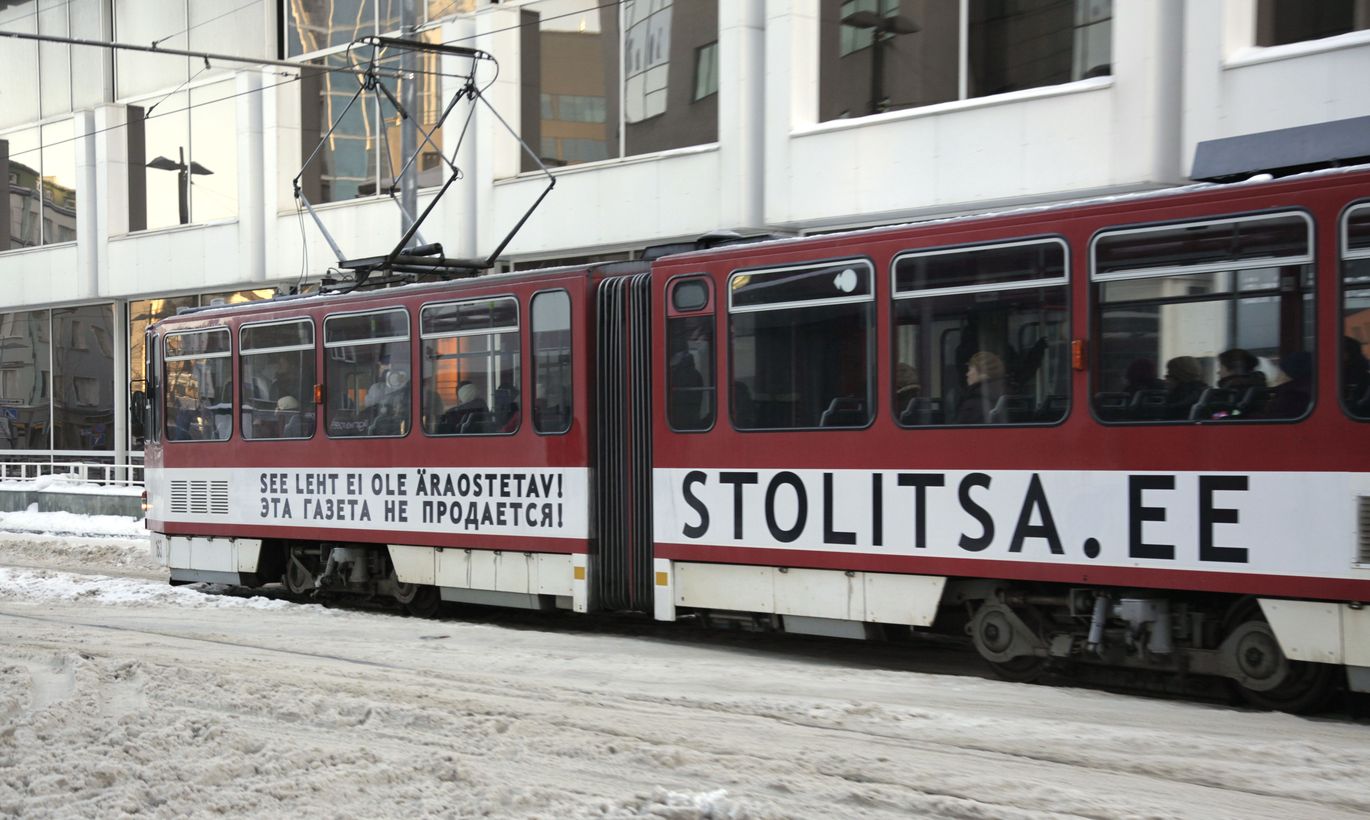 Mail trucks deliver tens of thousands of copies of Tallinn's municipal newspapers to Võru, Narva, Saaremaa, and Paide for thousands of euros every week.
The Pealinn and Stolitsa newspapers, published by Tallinn city chancellery's PR service virtually under the mayor's hand and sporting different content in different languages, swallow more than €2.5 million from the city budget annually. More than €240,000 of that is spent on free distribution of the papers outside of the capital.
Barely overlapping content
Hundreds of thousands of euros are used to print and distribute 18,000 copies of Pealinn in Estonian (total run of 90,000) and 18,000 copies of Stolitsa in Russian. The latter figure makes up almost half of the total edition size of the Russian paper (50,000). Between them, the two papers are by far the most widely circulated print publications in Estonia.
Tallinn's PR service did not know how many copies of the papers are distributed free of charge in Võru, Saaremaa, Narva, or Kohtla-Järve. The city claims the papers have subscribers outside of the capital but does not produce any figures.
"We have an even number of subscribers all over Estonia, and we do not keep track of that number down to individual villages, towns etc," Tallinn's press service Raepress communicated.
"They claim they have found a way to cut costs and are distributing papers outside of Tallinn as random mail, which is cheaper than sending them to subscribers," chairman of Tallinn city council's oppositional IRL faction Madis Kübar said is the standard reply of city officials' whenever the subject is broached. Kübar said that Tallinn has pursued a subscription campaign for the papers: "The Center Party can publish newspapers if that is what it wants to do; however, they cannot be called Pealinn (capital in Estonian) in that case." Faction head of Tallinn's second opposition party, the social democrats, Anto Liivat said publishing such newspapers is not tied to the principal tasks of a local government. "Obviously distributing these papers outside of the capital is not connected to performing the main tasks of the city of Tallinn as a local government," he added.
Kübar said that what bothers him the most about Pealinn and Stolitsa is their different content. "They should be one and the same, but they're not," he said. "Tallinn does not need this kind of city media," Kübar believes.
"The situation of Russian-language print journalism is quite difficult in Estonia at present; several publications have closed shop, which is why Stolitsa surely has a role to play in filling that gap," acting mayor Taavi Aas said via Raepress.
Stolitsa is not used to bring Estonian media to Russian consumers in the capital, Narva, Kohtla-Järve, or Sillamäe. The paper has its own editorial and its content only coincides with that of Pealinn, published in Estonian, in a few short messages.
Savisaar's Tallinn
If in some areas life seems to have stopped in the capital since the removal from office of Mayor Edgar Savisaar – the opening page of Pealinn's web portal still hosts the Mayor's Blog where the most recent entry in the name of Savisaar is from September 15, 2015 – the content of the newspaper has changed over the past few years, and especially the past couple of months. The main thing to have changed is the papers' attitude toward the central government. Last week's issue of Stolitsa has two photographs of Prime Minister Jüri Ratas and a story on what the government has accomplished over its first 100 days in office.
One Raepress employee said that while the rule that the paper's content has to be discussed with the mayor is still in effect from Savisaar's time, the picture has become much more city-friendly in a sense.
"I would remind you that Edgar Savisaar is still mayor of Tallinn (temporarily removed from office with a court order – ed.)," Liivat said. "Despite the fact Jüri Ratas is chairman of the Center Party and the party has the prime minister's chair, Savisaar's power still extends over Tallinn," he said.
Liivat said that the Center Party faction of the city council has repeatedly and decisively rejected motions to remove Savisaar from office and elect a new fully authorized mayor.
Professor of management Liivat added that all organizations take on the face of their leaders. "The longer the leader remains in place, the more the organization will resemble them; and Edgar Savisaar is still mayor today, whether we like it or not," he said.