What will the year 2017 bring us? From broken teeth to fishing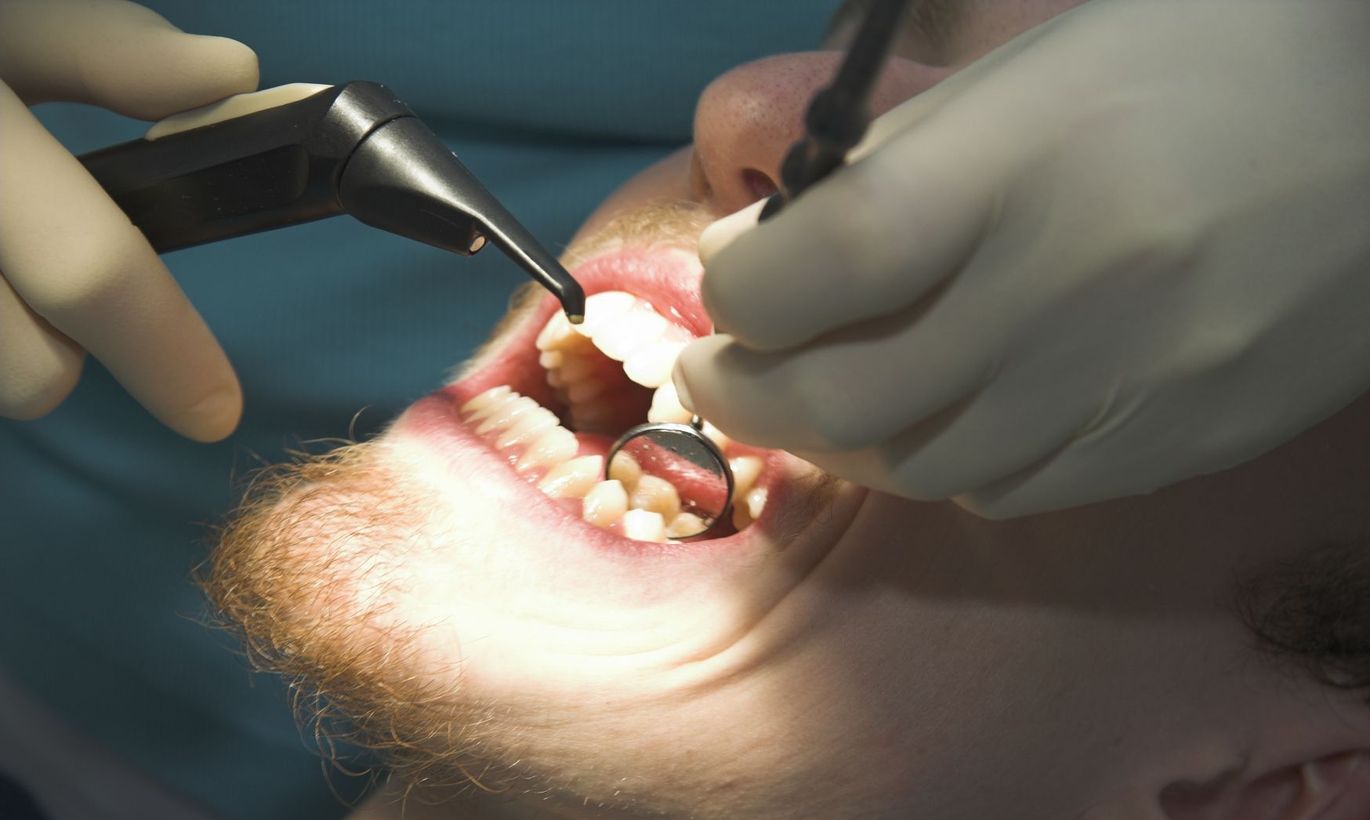 What will the year 2017 bring us? Besides increased excises, the coming year will bring Estonia's residents new subsidies – for example, it is likely that more people will visit dentists in 2017, because a small compensation will be paid to adults as well. Postimees reviews the most significant law amendments.
CHILDREN
Additional subsidy to large families
Families with three to six children will receive an additional 300 euros per month from July 1, besides the existing subsidy (50 euros for the first two children and 100 euros per every further child). For seven or more children, 400 euros will be paid.
Subsistence assistance fund will be introduced
According to the new subsistence support system, up to 100 euros will be paid to children whose separated or divorced parents have failed to pay court-ordered alimony after a four-month period. The state will generally provide the child with 100-euro alimony and will exact the sum from the parent. Applications are received by court executors.
Support to children with serious disability
The state budget has allocated another one million euros for the support of parents with disabled children, which will be divided between the local governments dependent on the number of disabled children residing in the territory. In 2017, babysitting service for seriously disabled children will be available for 270 hours per year instead of the previous 57-80 hours.
Adoption to be organized by the Social Insurance Board
Adoption within the country will be organized instead of the local governments by children's protection specialists of the Social Insurance Board, who have been divided between four service regions.
Support to private schools becomes voluntary
Meeting the operating expenses of private comprehensive schools will become voluntary for the local governments again the way it was before 2011. According to the law coming in force from January, private schools will receive support from the central government for meeting their operating expenses until the end of 2019. The state support amounts to 75 percent of average support in the location of the school.
HEALTH
Dental treatment compensation for adults
Starting from July adults with health insurance will receive dental treatment support amounting to 30 euros per month. The compensation paid to individuals currently entitled (old age and disability pensioners, people with partial or full inability to work, over 63 years of age, pregnant, mothers of children younger than one year and patients with increased requirement for dental treatment) will be increased to 85 euros annually. The denture compensation for the elderly, amounting to 255.65 euros per three years, will be retained.
Disease compensation for the second and third day
Employers will have the opportunity to pay social tax free compensation to employees for the second and third day of disease amounting to up to 100 percent of the employee's average salary. The amount of compensation can be decided by the employer. The compensation is currently social tax free starting from the fourth day.
Information on over-the-counter drugs in foreign languages
During the first quarter the Russian- and English-language translations of information leaflets in the packages of over-the-counter drugs available in Estonia will be entered the pharmacy register. All translations will be registered by the end of April at the latest.
More detailed information of servicemen's health
Starting from January the medical commissions of the army and the Defense Resources Board and the Ministry of Defense objections handling committee will be able to make inquiries about active servicemen, conscripts, reservists and volunteers in the e-health system. If analyses are made during the medical review, the data will also be entered in the e-health database.
WAGES AND WORK
Minimum salary to rise
Starting from the turn of the year the minimum hourly wage will be 2.78 euros and minimum monthly wage for full-time work 470 euros (the current amounts are 2.54 and 430 euros, respectively). The increase of the minimum wage will also increase the related compensations, for example the parent's compensation and childcare compensation.
Small wage rise for teachers
The minimum wage rate for teachers will rise from 958 euros to 1,000 euros in January and to 1,050 euros in September.
More money for cultural workers
The minimum gross wage rate for cultural workers in civil service will rise to 942 euros per month or 13.5 percent. This applies to cultural workers with university degree, higher professional qualification or with specific skills deemed equal to university degree.
Requirements to foreign labor relieved
Staff for information and communication technology enterprises and startups will be excluded from the immigration quota (amounting to 1,317 in 2017).
While foreign workers currently have to be paid 1.24 times the Estonian average wage, starting from New Year they can be paid at least Estonian average wage.
Opportunities for short-term working in Estonia will be expanded and the duration of short-term working will be extended from the current six months per year to nine months. All aliens legally residing in Estonia will be able to apply for long-term visa or residence permit while in Estonia. The procedure for registration of short-term work and applying for residence permit will be streamlined. A new type of fixed-term residence permit for entrepreneurship for large investors will be introduced.
Advisors for immigrants
Starting from March the Police and Border Guard Board will provide consultation service to enterprises recruiting foreign labor or foreigners intending to immigrate to Estonia or already residing here. Migration advice will be provided in Estonian, Russian and English via telephone, e-mail and Skype or at agreed-upon meetings.
Training for the prevention of unemployment
In order to prevent unemployment the state will support retraining and schooling of labor via the Unemployment Insurance Fund. Employees threatened by job loss and employers seeking for labor or planning reorganization of enterprises can apply for support for the development of skills.
Employee training is meant for those running greater risk of losing their job due to deficient or outdated skills. The Unemployment Insurance Fund will pay up to 2,500 euros for training during three years. An employer can apply for training support for recruiting staff in spheres suffering from labor shortage or for improving the skills of employees. In general cases the Unemployment Insurance Fund will compensate half of the training expenses to the employer, but not above 1,250 euros per employee.
Only the Unemployment Insurance Fund will judge ability to work
Starting from January only the Unemployment Insurance Fund will assess the ability to work of individuals with long-time damage to health. The assessment will take place according to the personal expert review plan, thus the transition will last until the end of 2021.
Energy audits of large enterprises
On April 23 a resolution will come in force requiring regular energy audits in large enterprises. The purpose of the audits carried out in every four years is to direct entrepreneurs to optimize their use of energy – consumption and opportunities for economizing will be determined.
TAXES
Higher excises
The excise rate of natural gas will increase 20 percent in January, while the excise rate of diesel fuel and petrol will rise ten percent from February. Tobacco excise will rise eight percent in January. The ten-percent rise of alcohol excise, scheduled for January, will occur in February and beer excise will be further increased in July. The excise rate for ethanol content of beer per one volume percent in liter will rise in February from 8.30 cents to 9.13 cents and in July to 15.52 cents.
While one-liter bottle of vodka currently costs 20.90 euros, it will cost 21.94 euros after the January excise rise.
While a 0.5-liter bottle of beer presently costs 1.09 euros, the price will rise to 1.11 euros after February and to 1.29 euros after July.
Income tax-related changes
The income tax-fee minimum will rise from 170 to 180 euros per month.
Low wage earners can apply for income tax rebate in their individual tax declarations. Approximately 100,000 adults with annual income below 7,818 euros or up to 651 euros per month, who worked full-time for at least six months in 2016, are eligible.
The general income tax rate remains at 20 percent.
Cancelled changes
Due to the change of government the lowering of social tax will be cancelled; the remaining rate of social tax will be 33 percent. The increase of housing services VAT will be cancelled as well, meaning that he tax rate will remain at nine percent in 2017.
PENSIONERS
Support to single pensioners
An annual one.-time 115-euro support will be paid to all single pensioners. The subsidy will be paid in every October to old age pensioners, whose monthly net pension is lower than 1.2 times of the average pension.
Old age pension to rise slightly
The average old age pension is estimated to rise five percent and to reach an average 416 euros. The average old age pension will remain tax-free; the additional tax-free pension income will increase from 225 to 236 euros.
THE STATE
Administrative reform to continue
Local governments have to submit the merger applications to county heads by the beginning of the year. The minimum number of residents in a local government territory is 5,000. The regional committees will report to the government about the municipalities, which do not meet the criteria and the government will then recommend mergers. The local governments can agree or apply for exceptions until May 15; the government will then again review the applications and make a final decision.
Passport expiry dates to be extended
The Estonian citizen's and alien's passports to be issued from 2017 will remain valid for ten rather than five years. Children younger than 15 years will be issued passports valid for five years.
Sphere of individuals eligible to legal aid will be expanded
While free legal aid was available to people of low income only, from the turn of the year it will become available to individuals in need of advice, but unable to afford it at market price. One of the terms for eligibility for free legal advice, for example, is gross income below 1.5 times average wage. However, the need of every applicant would be individually assessed.
OTHER
New eco-label
Catering enterprises can introduce a new eco-label from March, which provides the percentage of organic foodstuffs.
New fishing regulations
The new fishing regulation will mean several changes for fishers. For example, protected species or undersized specimen may be brought to the shore. These have to be released immediately upon removal from the fishing gear. A type of fish trap will be added to the list of sports fishing gear; it will be cleared for use from July 21.