Heads of 5 Estonian parlt groups invite PM to resign by 2 p.m. on Wednesday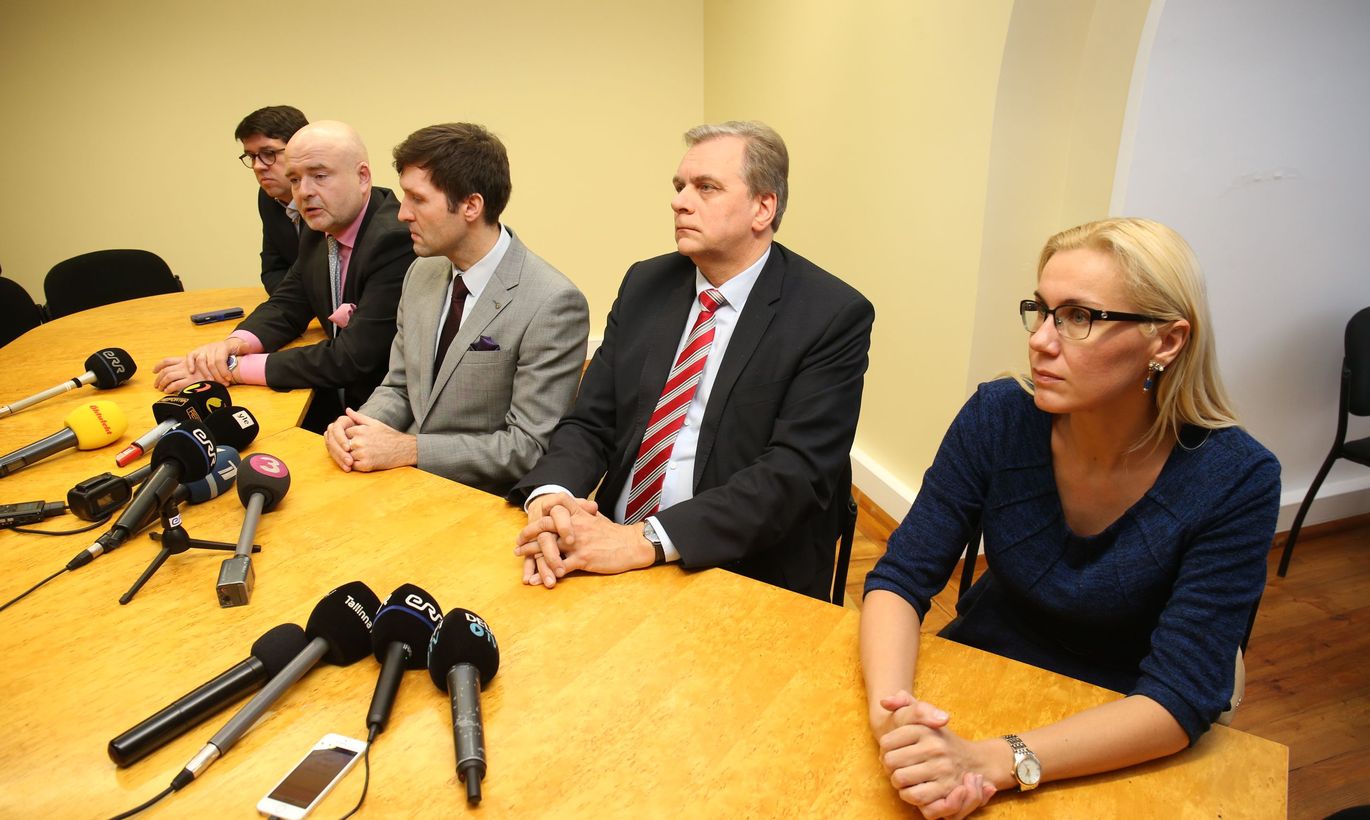 Chairmen of five Estonian parliamentary groups after a meeting on Tuesday afternoon invited Prime Minister Taavi Roivas, the chairman of the Reform Party, to resign as head of government by Wednesday at 2 p.m. or otherwise all five parties will express no confidence in him.
Chairmen of the parliamentary groups of the Center Party, the Free Party, the Social Democratic Party (SDE), the Pro Patria and Res Publica Union (IRL) and the Conservative People's Party (EKRE) said after Tuesday's meeting that the decision of the prime minister to hold on to his seat no matter what poses a danger to Estonia's development, the Center Party said.
The head of state does not apprehend that the Reform Party does not equal the Republic of Estonia, the chairmen said.
"The decision of Taavi Roivas not to resign and instead wait for today's no-confidence motion shows the arrogance of the Reform Party and the ability to make decisions that are in Estonia's interests," the party groups said. "We invite the prime minister to resign by tomorrow at 2 p.m. Otherwise all the five parties will express no confidence in him, which is unprecedented. Estonia is a democratic country and it is time for the prime minister to recognize that the coalition is over."
The leaders of the five groups stressed that the coalition of the Reform Party, IRL and SDE does not exist anymore in reality. "A prime minister who holds on to his positions no matter what only harms the country. If we want to break today's standstill, Estonia needs a new government and the first step is to take down the head of government," they said.
The boards of SDE and IRL on Monday evening advised Roivas to resign. Roivas announced on Tuesday morning that he will not voluntarily resign.