2 Estonians killed working on high voltage power line in Sweden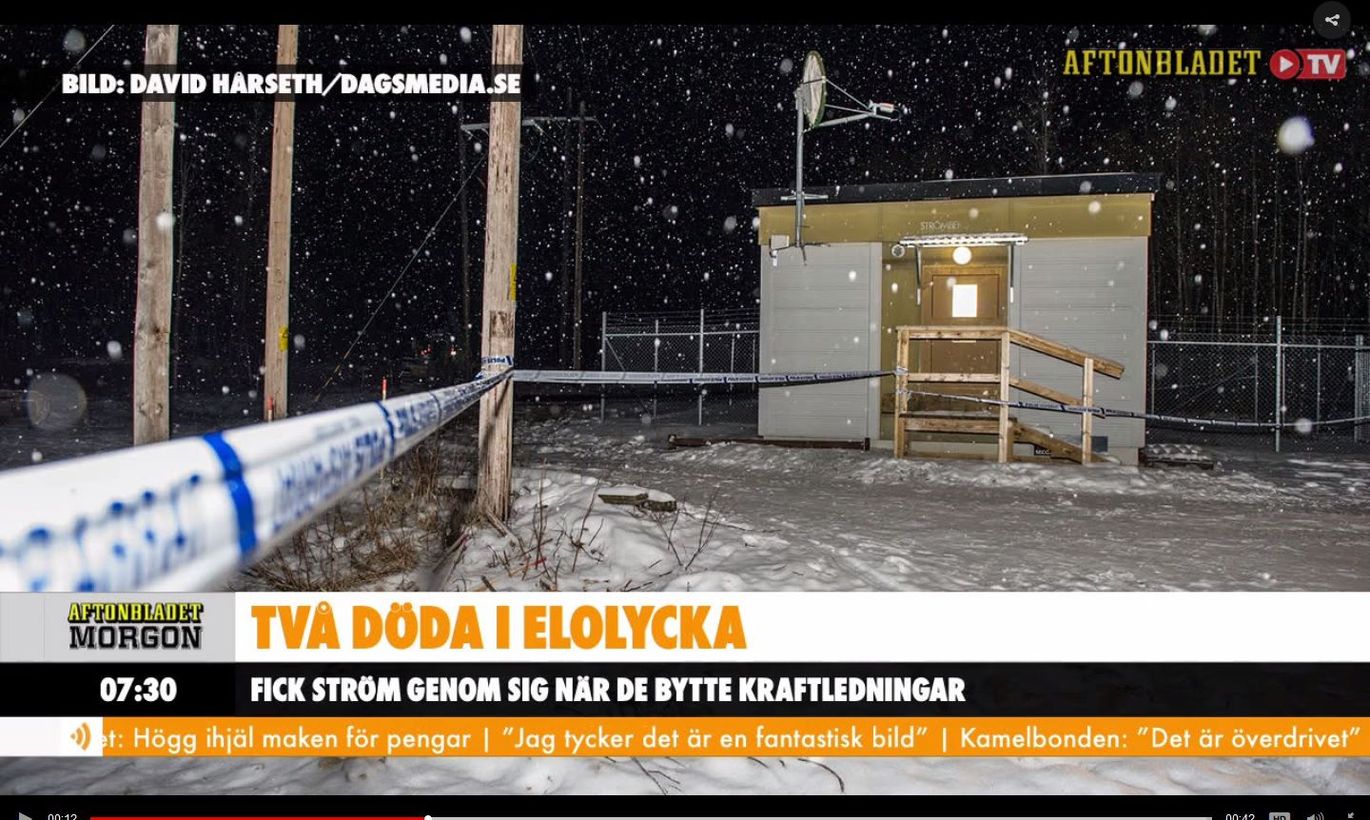 Two workers from Estonia were killed in a work related accident in Sweden on Monday when they began replacing a high voltage power line without making sure that power had been switched off and were hit with 30,000 volts of power.
The two men, one in his 60s and the other about 25 years old, were working for a subcontractor of the electricity company Ellevio, the Swedish newspaper Aftonbladet said.
The accident happened at Tyfors in the territory of the Dalarna province.
The police were informed about the accident at the Tyfors power plant at 3:31 p.m. local time. The rescuers and ambulance crew that arrived on the scene were unable to save the men's lives.