Growth to slow, while general situation remains good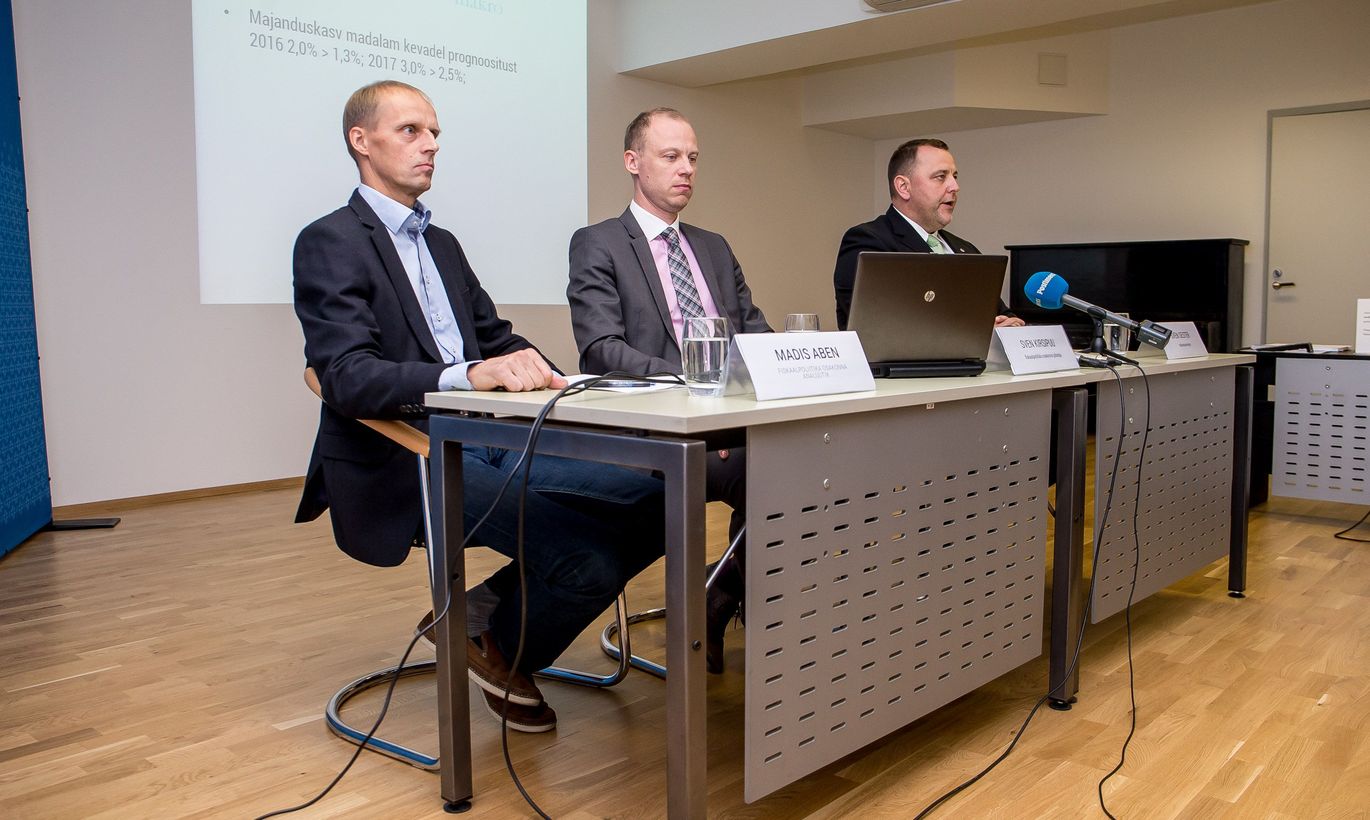 While the finance ministry lowered its economic growth forecast for the eighth consecutive time in its fall economic outlook published yesterday, Minister of Finance Sven Sester said that otherwise things are good. Salaries are growing, price advance is recovering, the budget is in structural balance, the tax burden is falling. All in all, this year's budget is in a better situation than anticipated.
Salary advance is forecast to drop from this year's 6-7 percent to 5.5 percent in 2017, which figure is believed to hold also in the coming years. While this constitutes good news for employees, it might not be good for the economy as a whole.
"This deceleration needs to be seen in the context of much faster than forecast salary advance, which is sure to worry companies forced to hike salaries at the expense of profits," the minister said at the press conference to present the forecast yesterday. "It means falling investments, and falling investments reflect in growth."
The ministry expects major changes regarding prices. After three years of deflation, prices are expected to grow abruptly next year. While the consumer price index will remain at a modest 0.2 percent for this year, it is forecast to climb to 2.7 percent in 2017. The ministry believes price advance will reach 2 percent by annual turnover. The last time Estonia saw price advance in excess of 2 percent was three years ago.
Even though various interest groups have forecast tax receipt to fall considerably, the ministry claims receipt remains very strong.
"The budget is in a much better situation than we anticipated. For one thing on account of better than expected tax receipt," Sester said. The minister gave falling investments as the other reason. "Postponed investments mean postponed expenses, while the faster companies realize planned investments the sooner it will manifest in economic growth," he added.
The minister said that the tax burden will fall. "We have taken a big step forward in recent years to see the tax burden grow. Yes, you heard me right, so it would grow. The tax board has done good work, and improved tax receipt means tax burden in GDP has grown," Sester said.
Member of the Riigikogu Finance Committee, former finance minister Aivar Sõerd said that the tax burden will not fall below 34.6 percent in the coming years, while it made up 32.6 percent of GDP as recently as in 2013-2014. Sõerd believes our tax burden is nearing the highest it has ever been.
"The new reality is a 2 percent tax burden hike," Sõerd said. "Other countries, our competition, are also fighting for better tax receipt," he added. The former minister said that Estonia's tax burden could have a negative effect on competitiveness.
Analyst at the fiscal policy department of the Ministry of Finance Madis Aben said that the ratio between tax receipt and GDP is not the best indicator of competitiveness. "Tax burden has not depended on tax rates but rather how much taxes are collected as well as GDP structure in recent years," Aben explained. "Tax base components, salary advance, growth of consumption have outperformed growth of GDP, which is why taxes are growing faster than GDP, as is their seeming relation to GDP."
It is more purposeful to look at Estonia's competitive labor taxes. The ministry lowered this year's economic growth outlook to 1.3 percent.