Roivas: Going before electoral college with 2 candidates not thinkable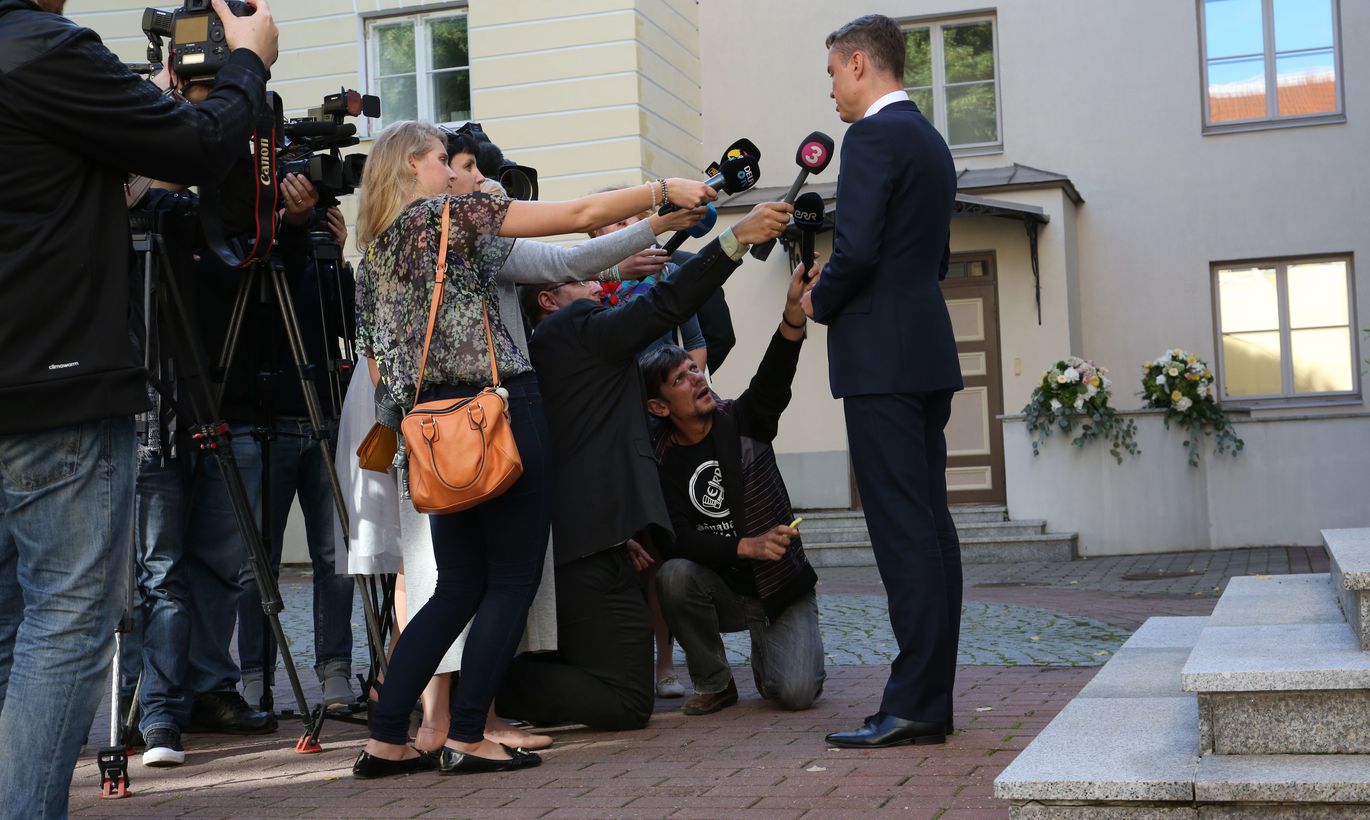 Although the decision of the Reform Party board to support Siim Kallas as the party's presidential candidate may have caused pain to Marina Kaljurand, it was the only option for the board because the party cannot go before the electoral college with two presidential candidates, the leader of Reform, Taavi Roivas, said on Wednesday.
Roivas said that at his meeting with Kaljurand on Wednesday afternoon he explained to the foreign minister the reasons that made the board of the party arrive at the decision on Tuesday night to throw their weight behind Kallas.
«It definitely wasn't a popularity vote in the board,» Roivas said, adding that supporting Kallas was the only right thing to do for the party and Kaljurand should not take it personally.
Roivas added that of course decisions like this are difficult emotionally, especially for those with regard to whom they are made. «I understand that it was not a good decision for Marina, but it had to be made,» he said.
According to Roivas, the board of the party understood that going to the electoral college with two candidates would be best for the chances of rival candidates Mailis Reps and Allar Joks to make the runoff. Roivas said that in a sense the fact that Kallas moved on to the electoral college as candidate automatically, as one of the two candidates that made the runoff in parliament, made it easier for the party to decide in favor of supporting him.
Asked if Kaljurand could nevertheless decide to run in the electoral body, Roivas said this was not talked about with Kaljurand in their meeting Wednesday afternoon.
«I do believe that any alternative possibility to run would be difficult to imagine,» Roivas said. He admitted that Kaljurand would have a chance theoretically to stand as candidate in the electoral body with «votes from the side.» In that case, however, the candidate's chances to advance to the second round would be negligible.
«The Reform Party cannot support several candidates simultaneously in the presidential election,» Roivas said, adding that he doesn't see the Reform Party as being split.
Roivas said he believes that Kaljurand understands as a human being why the Reform Party made a decision like this, and that he can also understand the disappointment of Kaljurand.