Engines selected for new ferries come with great costs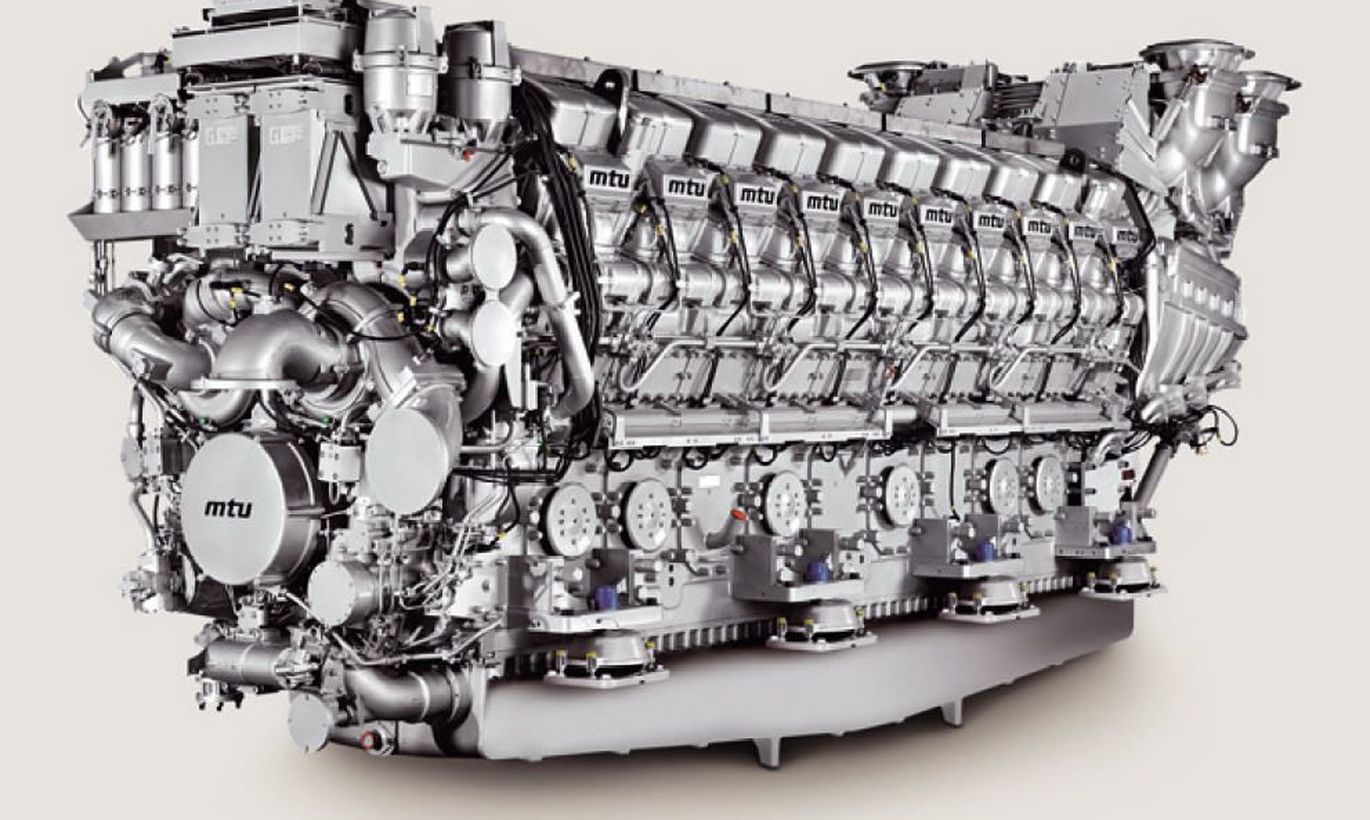 Though promised differently, Port of Tallinn's new ferryboats will only be able to use expensive diesel fuel as, due to technical peculiarities, it is impossible to modify them for the cheaper LNG.  
Experts say the choice of diesel engines will put bakes on LNG market with its new energy options for Estonia. But should oil prices rise and LNG use prove unavoidable, a couple of dozen million euros should be invested to acquire new engines.
«For unclear reasons, air tight spaces for LNG tanks were built into the new ferries, taking up rather much space; however, they bought MTU diesel engines impossible to be modified to use LNG,» said Heino Punab of Maritime Academy.
«As long as the oil prices stay low, let them sail with diesel as the costs are not affected much, but should oil prices rise the costs will be very large of course.»
At the moment, MTU produces no ship engines fit for LNG use – unlike the Finnish Wärtsilä which makes engines with option to use both diesel and LNG.
While the ferryboat procurements were being prepared, LNG business was turned a deaf ear by Port of Tallinn management and economy ministry.
«We were just doing our calculations stating that, at current oil prices, LNG energy costs are twice as low as with diesel fuel,» said JetGasi board member Janek Parkman. «When we advised that they would at least order one vessel with an engine fit for LNG, they did not seem to listen.»
Use of LNG on mainland-islands ferries would have boosted the environmentally friendly LNG market in Estonia multiple times and substantially cut cost of operating the ferries.
«Estimating that a ferry company pays a million euros a year for diesel fuel, with LNG the cost would be half a million,» said Mr Parkman, adding that the port probably went by purchase price only as two-fuel engines are costlier by quarter to third.
Port of Tallinn subsidiary TS Laevad says they have no calculations at the moment what it would cost to modify the vessels for LNG. Neither are they considering replacement of the engines.  
They estimate replacement of four engines would cost below twenty million euro, or so.
Margus Vanaselja, Shareholder Baltic Marine Group representing MTU
MTU is not currently offering LNG capacity engines but they are coming soon. Engines using one fuel are way cheaper than those built for two. The difference may be up to threefold. In choosing the engines for the vessels, the main question was whether Estonia will have a LNG terminal or not. If it comes, it does not cost much to replace the engine. The new ferries are built so the engine can be easily lifted out through the deck. At that, LNG engine costs as much as a diesel engine, and for engine change a vessel will be out of service for less than a month.
The new ferries in numbers
Wheelchair spaces indoors: 7