Drifting into eternity on road back home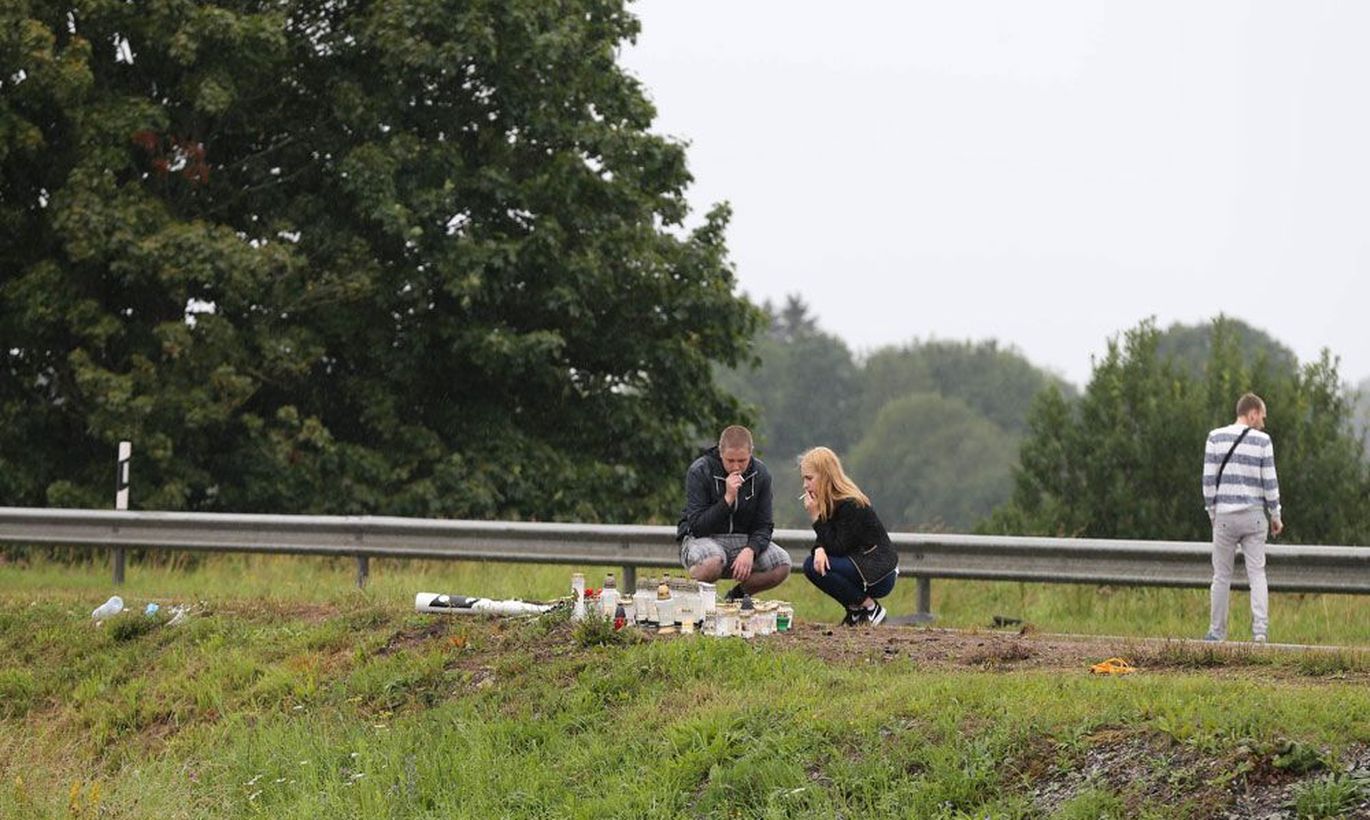 Ironically, we saw two cars in roadside ditches while on our way to talks to those closest to the young people perished in Saturday wreck, with one just some few kilometers off the spot. 
At highway side where it happened, candles yesterday marked the scene. As well as a coloured cap and all kinds of small BMW stuff. And the flowers, of course – still looking fresh and alive. Likewise, the young people now lost still seemed alive for friends and acquaintances, as if – all seemed to speak of them in present tense.
Takes time till it hits home.
Tech fans, the four – Jaan, Marion, Renart and Tatjana – had been to the «Drift Allstars» event in Laitse, Harju County. To see the bright painted cars go side first. Afterwards, in the BMW of Jaan, they headed home to Ida-Virumaa. Never to make it as they hit a bus when exiting an Olerex gas station in Koogu. The driver alone survived.
As for Marion and Tatjana, they were studying to be cooks, at a vocational school in Jõhvi, Ida-Virumaa. Both had worked at Mäetaguse Manor hotel and spa. Colleagues said Tatjana left work about half a year ago, Marion a bit earlier. They are remembered as diligent and efficient colleagues.
Hailing from Jõhvi, Marion is said to have been very energetic and doing two-three jobs at a time while at school. She has two elder brothers and a sister who is younger.  
Tatjana was raised in Mäetaguse, near Kohtla-Järve. A childhood friend, Alina, said they did everything together, liked one another a lot and took dancing lessons. «We were like sisters,» said Alina.
It was about six years ago that Tatjana met Renart, from Kohtla-Järve. The guy studied to be a mechanic and was a BMW lover – as well as a decorated wrestler, and remembered as a helpful and kind chap. 
According to Alina, the two were talking marriage. «It was supposed to go nice with them,» said she.