Leedo says Padar blabs too much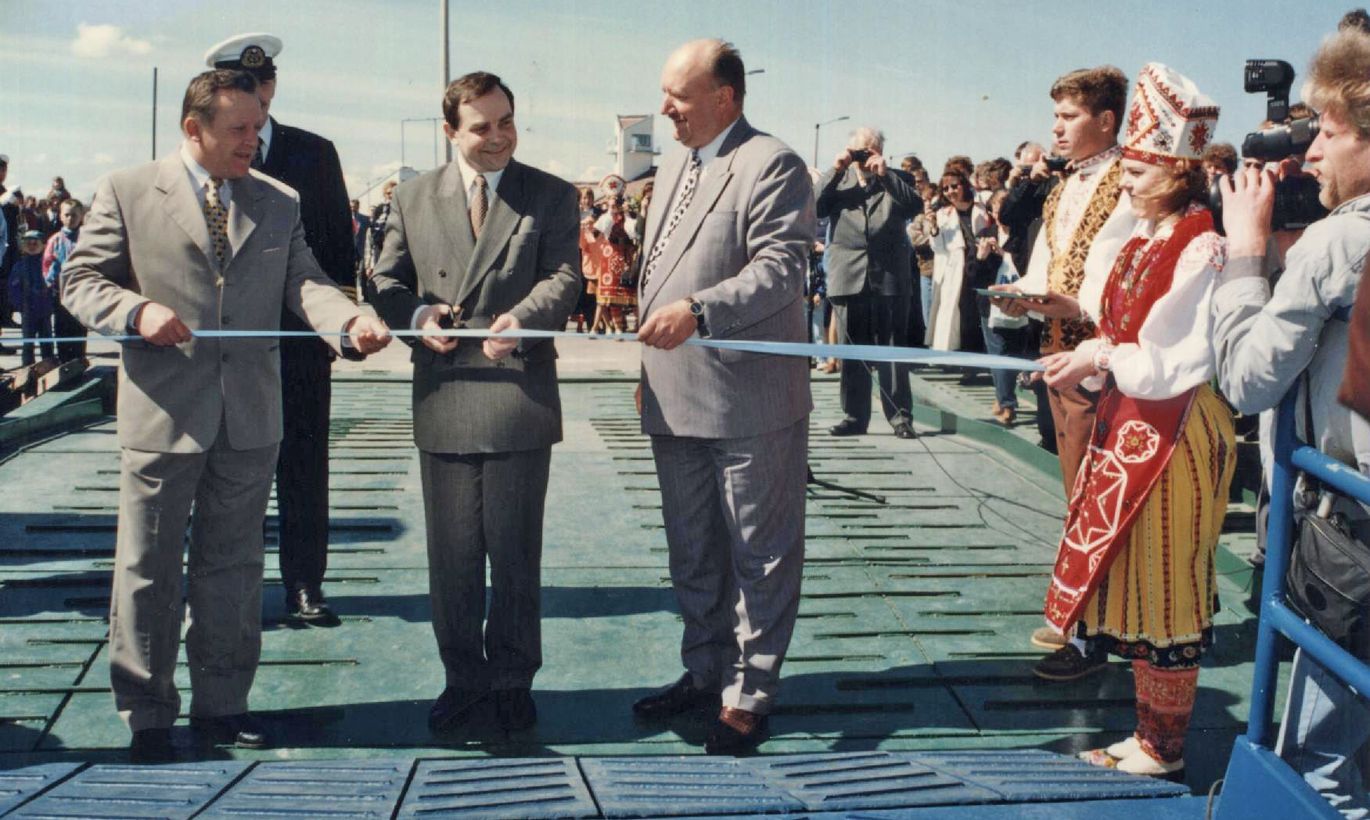 Interview by businessman Ärimees Vjatšeslav Leedo to local newspaper Saarte Hääl that he owns.
-Honestly, was Regula your best deal ever? Remembering you paid a bit over €2m for is, 20 years ago.
So and so, for the company the deal is decent. But it would surely have been even better during Mr parts as [economy] minister. I believe we could have gotten even €10m for Regula, as he was willing to pay €50m for the scrap iron ice breaker  Botnica.
-What do you say about what Juhan Parts said today (yesterday – edit)?
Well, he it was with Ms Palo (who was economy minister after him – edit) who is architect of this ridiculous situation for the state and the nation, putting it mildly. And now he dares to speak up, after the event, that the Regula deal and all that comes with it is rubbish.
In reality, we with the current economy minister Kristen Michal and the ministry are solving the problems which begun during the former ministers Mr Parts and Ms Palo.
-Opposition politician Jaanus Karilaid writes on opinion page of Saarte Hääl that the entire government should assume responsibility. What do you say?
These two people, Ms Palo and Mr Parts, are the ones who should assume political responsibility. They should stand in the shame-you corner, quietly, and not wave their fists today.
-How is the cooperation going with minister Kristen Michal?
Our cooperation with the ministry and Port of Tallinn has improved. Mr Michal with Port of Tallinn are trying to bake this crap into bread, to have the traffic functioning at all this fall. The minister is solving the situation that arose out of the irresponsibility and the unprofessionalism of decisions by the former ministers. If the state just had to assume control of shipping, it could have been done smoothly and transparently, without bullying the entrepreneur.
-TS Laevad chief Kaido Padar said he'd be ready to reveal the cost of the deal but the other party must agree first. Are you interested in revealing the price paid for Regula?
I have nothing against that, but as required by the very Mr Padar we added the confidentiality clause at the notary which I cannot violate. If Mr Padar is now saying to media that telling the price is up to me – I do not understand that. I think Mr Padar might do less blabbing and focus on his job.