The short flight of Sakkov the Showman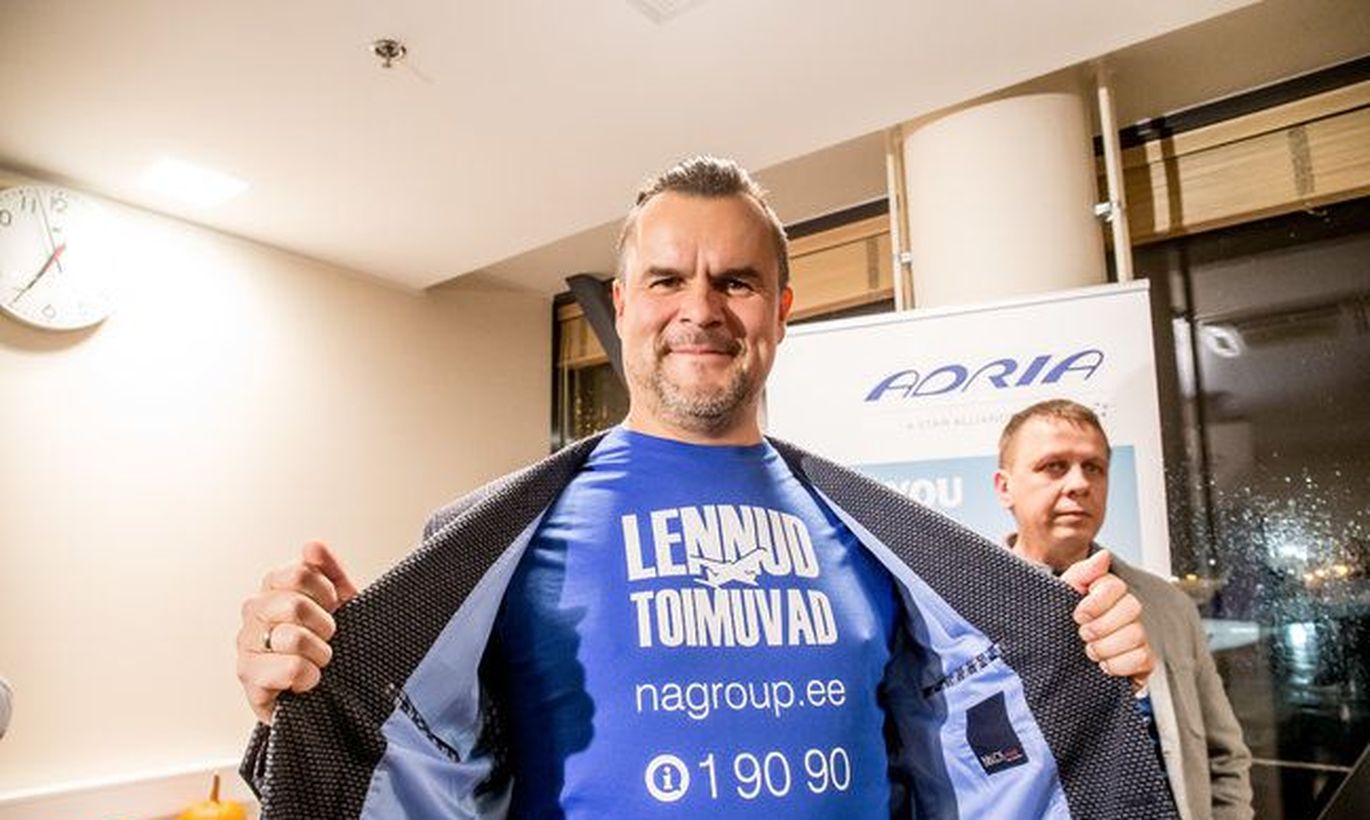 A week ago, the new national airline Nordica issued a press release regarding board member Erik Sakkov stepping down out of own will. Meanwhile, the timing at holidays indicated careful planning.
While officially the company and Mr Sakkov say the departure was voluntary, several sources say the showman styled Mr Sakkov was too prone to go solo and not always follow what had earlier been agreed at council or board.
An example of that was the revealing of the Nordica brand where timetable had been otherwise agreed at council. Also, Mr Sakkov is accused of overmuch emphasis on design i.e. how the planes look – and not enough care taken to get them flying and finding the destinations.
Right after the statement was released, Mr Sakkov admitted the holidays were chosen to avoid excessive attention and passions. This week, he was unwilling to comment on the subject.
«You got all out of me there was to get. I am minding my child and cannot believe you still keep calling. I'm a free man now, please let me be,» said Mr Sakkov. Neither was he convinced otherwise by the argument that Nordica being a state financed company, the public interest is somewhat understood.
«Nobody fired Erik, Erik himself desired to depart and with regret we have accepted that,» said CEIO of Nordica Jaan Tamm as the release was issued. He explained the board had been notified by Mr Sakkov at the beginning of June.
Mr Tamm admitted Mr Sakkov was into the design and appearance of planes but that would have been important at the launch of the airline, for some six months. «We had to settle the issues of branding and image. Whether he was too much into that, difficult to assess,» said Mr Tamm.
«Being responsible over commerce aspects, a main task for him was finding lines, marketing the destinations and seeking passengers, developing the service concept and pricing policy, arranging the ticket offices and call centres, as well as PR and partnerships.»
«Sure he loved to work with the brand but to my knowledge he dealt with the rest too i.e. what were laid before the board,» said Nordica chairman Peeter Tohver. «But we all have some stuff we enjoy best. He was strong in marketing, that's true.»
As assured by Mr Tamm as well as Mr Tohver, the new brand had to be unveiled hurriedly due to outside pressure: a couple of days before due time a media outlet got hold of its registration application at the Patent Office.
«Facing an ultimatum, we had no options – had to move it forward three weeks. Against our will, at that,» explained Mr Tamm.
As for compensation paid to Mr Sakkov, the enterprise will not disclose that. «That's a contract between Erik Sakkov and the council,» said Mr Tamm. Mr Tohver added the sum was set by the board member contract entered last fall. «A totally ordinary compensation, internationally and for Estonia, nothing remarkable,» he said.
Currently, board of Nordica continues with two members with no active search underway for a replacement. The load will be split between CEO Jaan Tamm and finance chief Ahto Pärl.
«Too early to tell the details, but the work will not stall because of that. We will surely manage and if needed we will complement the team or redistribute the responsibilities,» said Mr Tamm.
«Nordica will not do better or worse for Erik leaving,» said Mr Tohver. «His role was large, sure, but we hope we will manage as we have thus far. We will try to meet the goals.»
Erik Sakkov was Nordica board member since its establishment in the fall of 2015.
Prior to that, he served as commercial director of Tallinn Airport while seated at its board.
In 1999–2005 Mr Sakkov served as marketing director at Port of Tallinn.
In 1996–1999 he was advertisements director at Eesti Ühispank (now SEB).
Mr Sakkov plays keyboards in ethno rock group Pantokraator and has been active in organising music, theatre and youth festivals.  
He is a graduate of Tallinn University (of Pedagogy) in 1995 and of EBS in strategic management (2003).