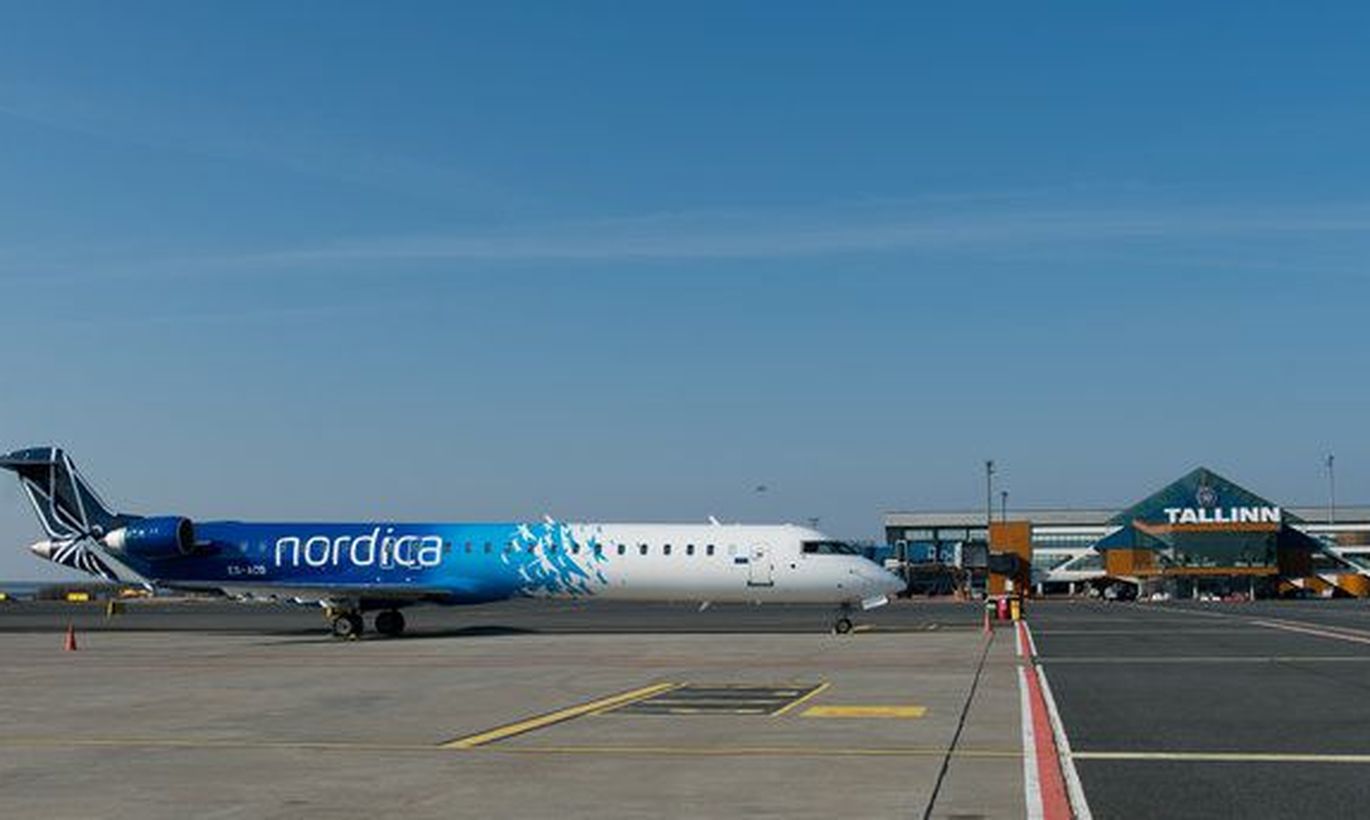 Eager to enter aviation biz yet missing the permit to fly? No problem, go ahead as exemplified by our own Nordica or NewLeaf of Canada.
Not long ago, flight connection was severed between mainland Estonia and its islands as operator Avies was stripped of permit to fly. Meanwhile in Canada, owners and staff of a young and furious airline NewLeaf were rejoicing over a major end-of-March win – by decision of Canadian transport authority, the cheap tickets selling carrier was free to keep up its business while lacking its permit to fly.
In January, NewLeaf launched its sales of super cheap flights and the tickets sold like crazy. In mere ten days, however, Canadian transport authority stopped them short citing lack of flight permit.
Arguing back, NewLeaf said they needed not the permit as they had no planes of their own: this is a so-called virtual airline which outsources flying service from Flair Airlines with over a decade of experience. A charter flights company, Flair Airlines is based in Kelowna and they can fly in Canada and internationally; according to website, they have Boeing 737-400 type planes and one Embraer 175.
The transport agency decision to cut off the virtual airline angered both its team and a host of consumers. People begun to collect signatures to support it, and the company sent many a letter to transport ministry, claiming they needed not the permit while not operating the flights.
Transport ministry ended up deciding that NewLeaf was right and needed not the permit as long they did not advertise themselves as planes or flights operator i.e. as long as NewLeaf follows its business plan and owns no planes, existing as reseller of tickets only.
As explained to Postimees by its CEO Jim Young, a virtual airline has lots of advantages – out of a hundred potential costs related to launching an airline, 70 are linked to owning a plane. But they do not have such costs as the service is supplied by Flair Airlines established in 2003.
«This allows us to focus on the business aspects, for Flair's planes to be full of clients,» explained Mr Young. He said that NewLeaf business model is aimed at cutting costs. Thus, they are focussing at flights from point A to B, preferring less-used airports.
People can purchase their own boarding on priority bases and pay for hand and other baggage. The flight schedule is set so as to have the crews spend minimal time in hotels. The tickets, sold mainly via website, are not bought back.
«As reseller, we sell tickets while letting Flair Airlines to do the flying,» described Mr Young. Our new national carrier Nordic Aviation Grupp, overnight assuming the operations of Estonian Air, is in the same situation. And though an aviation company, Nordica has no permit to fly yet. Thus, by nature, they are but ticket resellers as well.
While working hard towards becoming an aviation company, the going is tough. Nordica press rep Liis Veersalu said Nordica is a very young company but becoming a member of vital aviation organisations like IATA takes time.
«What we would need is our own commercial platform, the creation of which is a long and costly process. Also important are cooperation agreements with other airlines, to have a successful sales cooperation and our flights would be visible and sellable in various channels,» said Ms Veersalu. That would allow smooth flight connections thus boosting interest towards the tickets.  
«To arrive at such cooperation agreements takes time as well, especially for a beginning airline. The list of the various nuances is long. Because of all that, the current flights organised by Nordica for which we sell tickets do not yet happen under our own AOC and EE code. Regrettably, this is not yet possible.»
Nordica's subsidiary Regional Jet OÜ has the operating licence (AOC); also, it has applied for and ratified its IATA code which is EE. «Our aviation licences, certificates, technology and competence will be converged under Regional Jet,» said Ms Veersalu. She noted that they cannot as yet operate flights organised under their own AOC and EE code, as these alone are not enough.
Therefore, Nordica is in cooperation with Adria Airways which according to Ms Veersalu is an experiences and well known airline with well-functioning systems, similar-to-Estonia fleet, and necessary cooperation agreements.
«Thanks to that we can offer, on our flights from Tallinn, code sharing with reputable carriers like Lufthansa, Brussels Airlines and Turkish Airlines which does significantly enhance further flights for Estonians to various destinations in the world, as well as smooth connections in major European airports,» said Ms Veersalu.
Adria Airways belongs to the global airlines association Star Alliance which allows passengers to use its bonus programmes.
«In a word, our cooperation with Adria Airways is a bonus for passengers by providing the aforementioned options which Nordica alone could not offer for quite a while yet. For a customer, the only difference is that while their flights are marketed and sold by Nordica, the flight ticket carries the JP (Adria Airways) code and in the systems the flights are displayed as Adria Airways flights,» explained Ms Veersalu.
Nordic Aviation Group AS was established by governmental decision on September 25th 2015.
Nordic Aviation Group flights were launched in November following negative state aid decision regarding Estonian Air, and its termination.
Since end of this March, Nordic Aviation Group goes by the name Nordica.
In March 22,042 passengers.
In April 27,172 passengers.
Publication of financial results is promised next year.