Leaked report points to disarray at Port of Tallinn top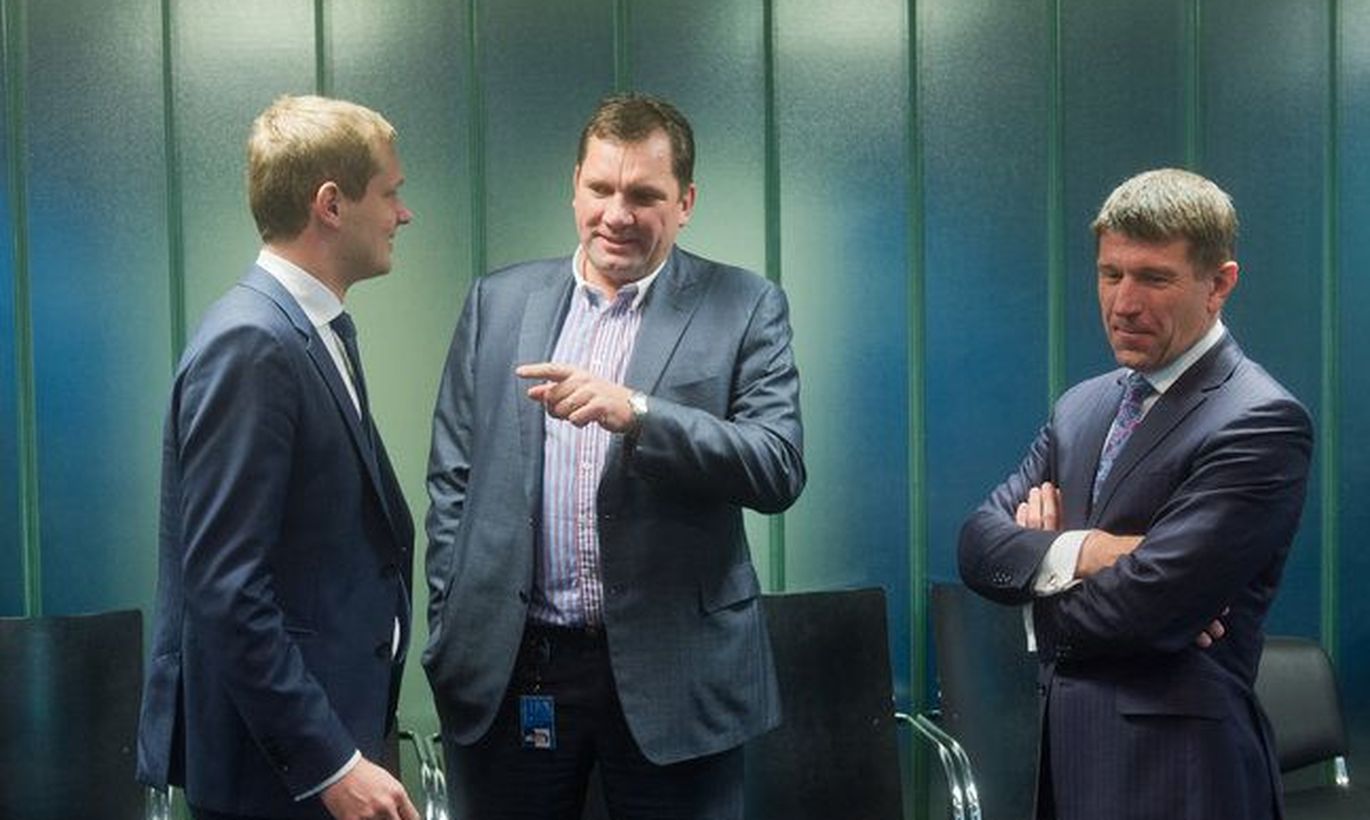 After seven months of work, Port of Tallinn investigation committee at Riigikogu concludes that due to political interests the vital state enterprise has been mismanaged for years.  
The draft document to be published in some weeks and yet to be tweaked leaked to BNS and Postimees, tells us that «Port of Tallinn management and operations were substantially affected by agreements and differences between governing political parties; interests of the public and of the company came second after political aims. The council of the company did not act as united executive of owner and company interests.»
Spread on 70 pages, the overall picture – perhaps of journalistic value, rather – reveals disorder at management of a vital state enterprise.
A kingdom of the board – as summarised by a related source. While the report accuses council in management overly politicised, for years the port which brings tens of millions into state budget yearly was steered by the board.
Herein, the committee has former managers Ain Kaljurand and Allan Kiil in mind, who for years enjoyed full support by Reform Party at council level.
As economy ministers, Juhan Parts (IRL) and Urve Palo (Soc Dems) would rather have preferred to replace them.
«A firm defender for Mr Kaljurand and Mr Kiil to continue was the veteran council chairman Neinar Seli (Reform – edit) who actually already acted in the port affairs as third member of the board,» revealed an official who participated in the work of the committee.
Repeatedly, political differences emerged between council members selected on party bases and the minister in charge of the shares, obstructing interests of the state as shareholder and distracting attention from activity of the board. Due to political pressures, supervising by shareholder remained scarce. That allowed board of Port of Tallinn to act uncontrolled.
The Port of Tallinn council lacked competence and dedication. Though council members proposed occasionally failed to meet expectation of minister, they were mostly okayed. Among council members, conflicts of interests existed and they did not meet all requirements of the law.
Party differences repeatedly surfaced in the council, the expectations of economy minister if of another party were discarded.
Supervision by state as owner to protect public interests was insufficient, the activity of council was not appreciated. Communication between council members and economy minister was via political channels, information flow was mostly informal and was not recorded.  
The board members now suspected in corruption stayed in place for over a decade. Had the suspicion not emerged, they would have had the powers to continue for years to come. Twice there was an attempt to replace them – by the minister – but these failed. Back then, this was not for suspected corruption but out of dissatisfaction with leadership ability and competence of board members.
Cooperation between council and internal audit at port was weak. Though on several occasions internal audit pointed the council towards breach of rules, the warnings were not taken seriously by the council and measures to prevent corruption were not applied. Activity of the board was largely out of council view. The internal audit was powerless to alter the situation.
Board was not consistent with rules regarding asset management, which were breached with investments, granting use of assets, public procurements and sponsorship. Also, international accounting standards were ignored for years when assessing assets. No measures were taken regarding that by the council. As principles of management and accountability by subsidiaries were not fixed, operations thereof were not transparent enough.
In political power struggles, supervision by council over the board was neglected. For instance, council was unaware that a consultant of board was linked to seller of an icebreaker, and afterwards rose to lead the Port of Tallinn subsidiary which operates the icebreaker.