«Old mother Kunks» rings bell at other end of world
Vladivostok, Russia premiere this past Saturday!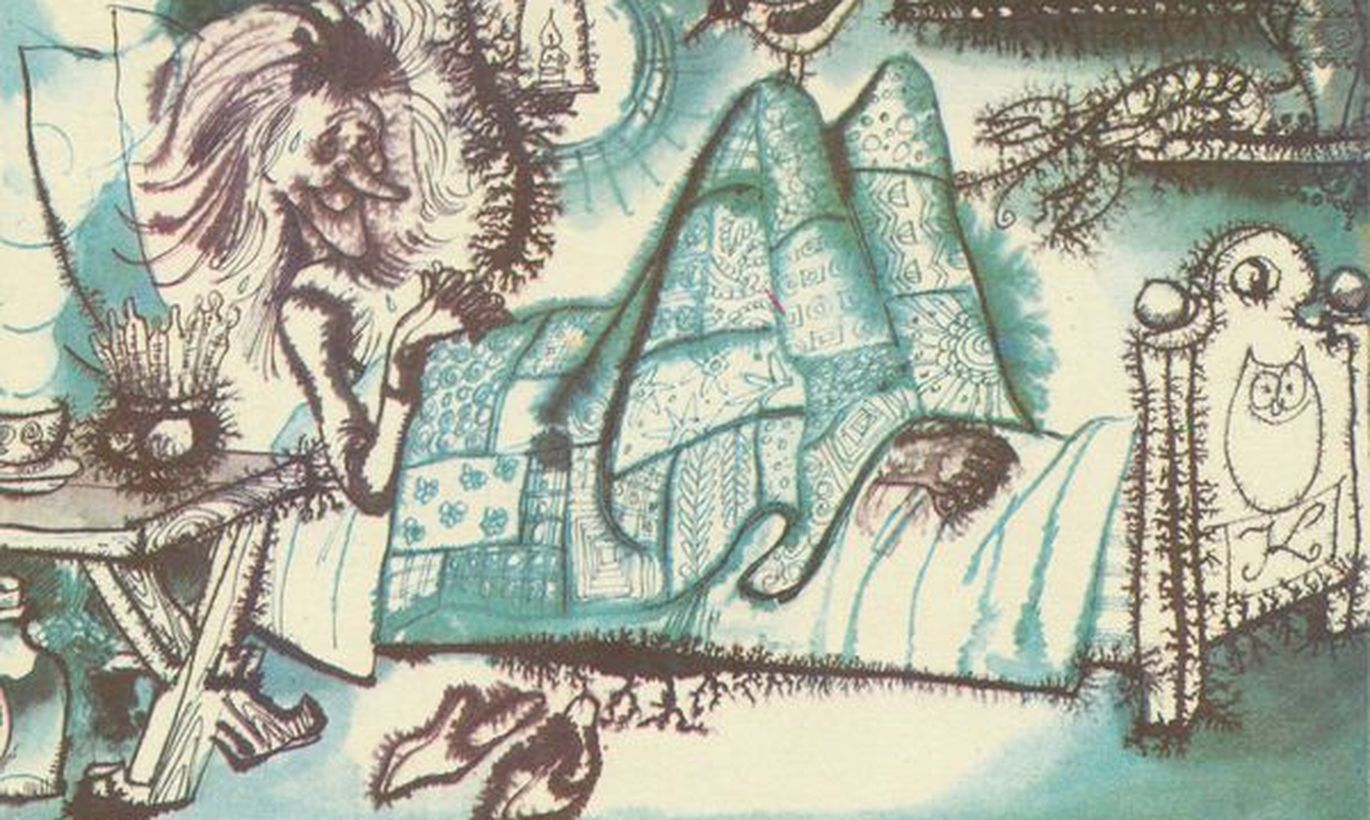 In Russia's Far East, the fervent lovefor home in Old mother Kunks aka Kunksmoor created by novelist Aino Pervik proved so actual as to make the local Vladivostok puppet theatre premiere it this past Saturday.
«It was 15 years ago that they brought to me «Kunksmoor» as published in Estonia in Russian. Immediately, I wanted to produce it,» Primorye Puppet Theatre producer-in-chief Viktor Bussarenko told Postimees.
«I so loved the colour and character of the hero and the main theme of the book – love for one's birthplace and the link to nature, and just the overall warmth of the story.»
Mr Bussarenko said he was too caught up in puppets back then and could not imagine how to set it to stage. But as he happened to read ten book again last year, he realised it would have to be played with actual actors the Bertolt Brecht type of way.
«Meaning we maintained the author's emphasis but the content is free interpretation by actors on basis if the narrative,» said Mr Bussarenko. Born close to 10,000 kilometres from Estonia, the play uses Estonian music and photos of Tallinn Airport to show Estonia as the place of action. The content being that a witch Kunksmoor happens to be in Tallinn where she falls in love with a rough yet noble Captain Trumm.
«All actors play it lightly, merrily and with gusto,» wrote the local news portal newsvl.ru.
To the knowledge of Mr Bussarenko, this must be the first time Aino Pervik has been staged in Russia, including the Soviet era. A month ago, Aino Pervik turned 84. The producer said he wrote to her about it on her Facebook page. «I sincerely hope she is in good health still,» he added.
«I am convinced that we, producers who work with children, must provide them knowledge of other cultures and literature, including the nations of the former USSR regarding whom I personally feel great interest and respect,» said Viktor Bussarenko who has never been to Estonia.
«No political differences cannot an may not be a hindrance to human and cultural contacts between nations. The more so between nations who for years shared a common history. At this moment, this is especially important.»
To the Vladivostok portal newslv.ru, Mr Bussarenko said that though Estonia «is o longer with us», he and the actors still feel friendly towards the «former brothers» and do not mix politics with personal attitude. «That's why I produced this play with sympathy and friendly feelings towards that country,» he said.
In the play, Postimees has a little role as a copy of it «plays» in a scene along with other papers like Le Monde and The Times. This is where Kunksmoor becomes famous after air accident and all TV stations and newspapers are writing about her.
At the beginning, Kunksmoor likes it, but in a while she realises the fame and business is not for her and she returns to her quiet island. «The scene with the newspapers is about the temptation of popularity,» said Mr Bussarenko.
In Vladivostok, the tickets to see the play cost 250 roubles which is €3,40.