State ponders purchase of big church building in Narva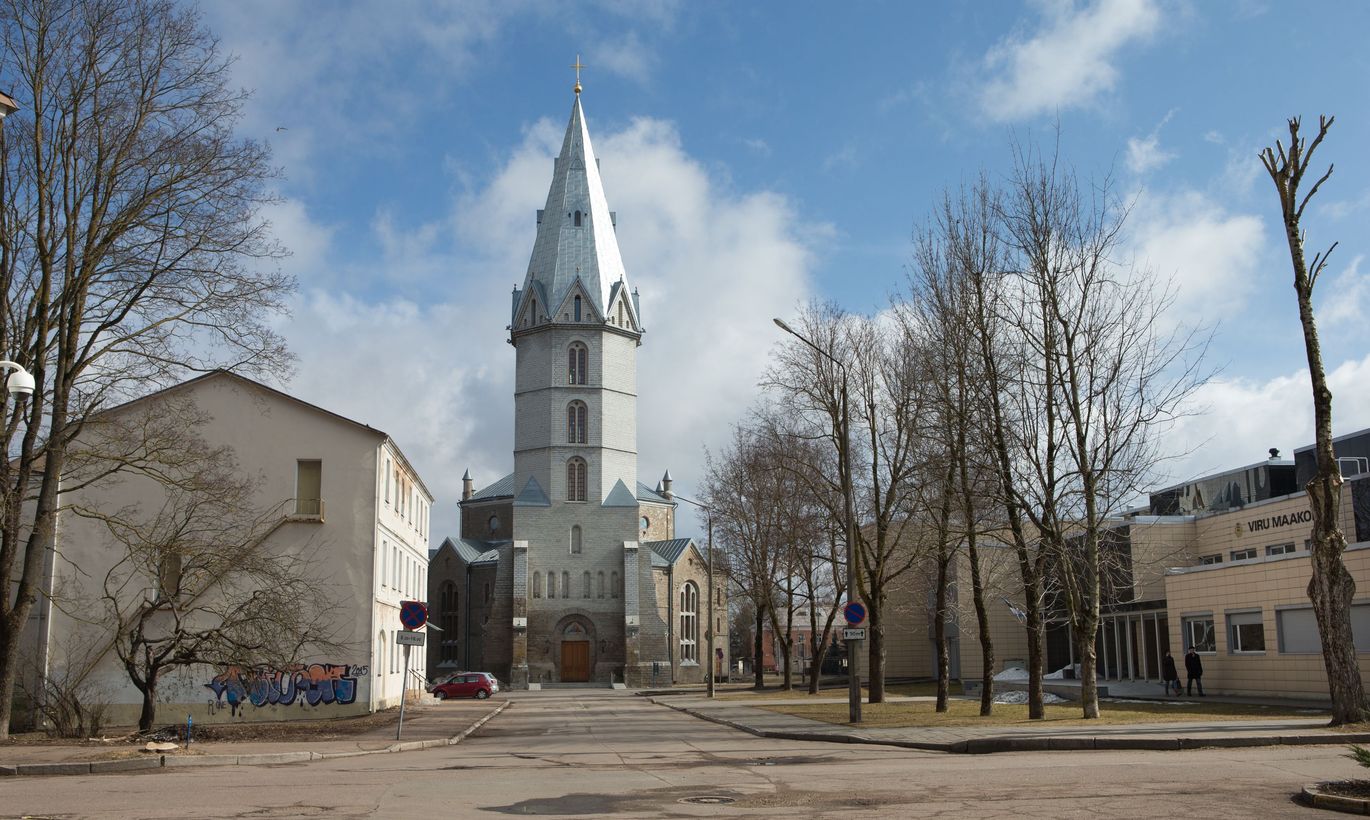 Yesterday, bankruptcy committee for Narva Alexsander's congregation decided to cancel auction of the church building as, among others, asked for by interior ministry considering its purchase for the state. 
Meanwhile, a smaller church building of the Alexander congregation on sale as bankruptcy estate was bought by a car parts seller who is mainly interested in the plot of land.
The Narva Alexander Church auction registering date was set at April 18th, then extended to May 5th and now cancelled altogether as requested by various interested parties including interior ministry.
«On Wednesday, interior ministry asked for a solution outside the auction,» confirmed press secretary Merje Klopets. «The aim is the big church going to state ownership or ownership of a legal person linked to the state.»
Ms Klopets said the details are yet to be decided with initial meetings scheduled within weeks.
Rather recently, interior and culture ministers excluded the purchase option by state. The auction had been decided by church creditors general meeting in March, at initial price €500,000.
According to bankruptcy trustee Eve Selberg, a smaller church building at Kreenholmi St 22 has been purchased by a local firm OÜ Sirtaki, owner of neighbouring lot at St Kerese 25 the initial price for which was €50,000. The lot area is 1,765 square metres.
According to Sirtaki board member Vladimir Rakov, they have long wanted to build a store. The church lot was purchased for better access to it. They have considered a rental contract with the congregation for church services.  
By Viru County Court, the bankruptcy of Narva Alexander Church was announced last April, due to failure to pay reconstruction bills to building company AS Eviko and other creditors.
To renovate the large building, the state has spent over two million euros, one million coming from Enterprise Estonia's regional competitiveness boosting programme.