Initial Estonian Panama participants unveiled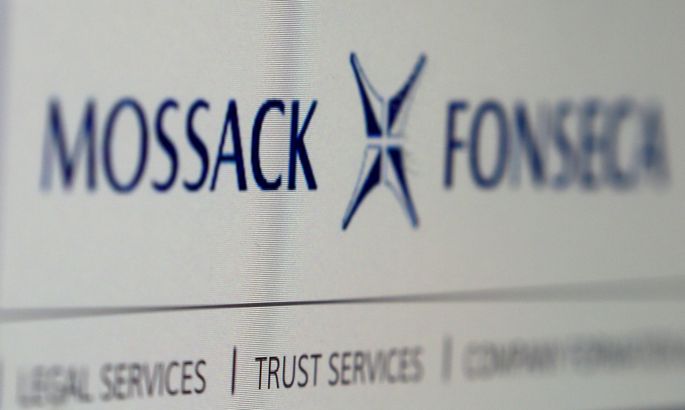 What Postimees published as suspicion three days ago, related to the Panama info leak, was yesterday confirmed with documents disclosed by ETV's investigative «Eyewitness» show.
We are talking about Kalle Norberg, an asset manager for Estonia's super rich a decade ago, as linked to a financial affair of dairy businessman Oliver Kruuda whereby the latter failed to hand the state hundreds of thousands of euros.  
Namely, «Eyewitness» published papers from the Panama info leak showing that Mr Norberg-owned company LFS a decade ago had a total of 221 offshore firms on its account managed by Mossack Fonseca. Of Mr Norberg's firms, 118 were on Niue, 117 on The Bahamas, 31 on British Virgin Islands and 31 in Panama.
According to Mr Norberg, he has done nothing illegal as his activities have repeatedly been audited by the authorities in Luxembourg. «Never did these audits find anything, nor did they find that we would have in any manner broken the rules or done anything wrong,» the businessman told «Eyewitness».
What he did not mention was that the data seen in Luxembourg never lead auditors to shell companies registered in exotic countries where the auditors of Luxembourg cannot go check.
The information obtained by «Eyewitness» confirms at least one incident where Estonian state was cheated by a shell company created by Mossack Fonseca. The main hero of that story is the dairy businessman Oliver Kruuda and the potential link of the case with Panama leak was published by Postimees on Monday.
A link in the chain was Kalle Norberg who admitted this Monday that he last was in touch with Mossack Fonseca in 2014 as related to a firm named Hodge Bay Investments Limited. Mr Norberg claims to have been mediating at Mossack Fonseca some entrepreneurs who desired to restore an old enterprise of theirs.
In Estonia, Hodge Bay Investment Limited has passed thru a court case resulting in the milk king Oliver Kruuda pay the state €341,000 having used a shell company to avoid taxes.
Namely, Tax Board begun to suspect that Mr Kruuda had bought from the very Hodge Bay Investment a cheese equipment at an artificially high price only to avoid taxes on the money withdrawn. Tax Board suspected that Mr Kruuda himself was behind the shell company.
Mr Kruuda claimed to have paid €3.65m for the cheese equipment; Tax Board assessed the transaction to have actually stood at €620,000. The court ruled in Tax Board favour. Thus, by the transaction, Mr Kruuda took about three million euros out of the company tax free.
These are the facts thus far known to the public, facts which Mr Kruuda has contested.
Even so, as shown in the documents leaked from Panama, a British Virgin Islands-registered company i.e. Hodge Bay Investments was purchased as early as in 2004 for $928 by Kalle Norberg's company operating in Mustamäe, Tallinn.
The papers possessed by «Eyewitness» show that while Oliver Kruuda was having the court case with Tax Board, the meanwhile shelved Hodge Bay was again revived in 2014 and Kalle Norberg was set as its director and owner.
This is something that Mr Norberg initially denied before journalists but partially acknowledged as the papers were put on the table: «I think that if there was a need of …, some extracts or other things, then is was just papers for a one-off use of which I know nothing.»
The same papers show that the temporary reviving of the shell company was participated by then rank and file lawyer and now Bar Association chairman Hannes Vallikivi who sent certain guidelines about it straight to asset manager at Mossack Fonseca. Citing client confidentiality, Mr Vallikivi refused to comment to «Eyewitness», assuring them he had done nothing illegal.  
The TV show also obtained an internal memo from Mossack Fonseca dating spring 2014 regarding Kalle Norberg again contacting their representation in Luxembourg and bringing there a new client – Urmas Toome. The latter represented law office M.O.B. who wanted to open a representation in Luxembourg and was interested in buying companies.  
According to website of the law office operating in Estonia since 1999, their main activity is establishing and liquidating companies. In Estonian commercial register, 516 firms are linked with the name of Mr Toome. In the spring of 2014 i.e. at the time when Mr Norberg introduced Mr Toome to the Luxemburg office of Mossack, Mr Toome launched a firms-buy-up rally all over the world. He purchased firms on Malta and Cyprus, sounded the waters in New Zealand and Hong Kong, and created a private fund in Panama.
Leaked documents reveal that Mr Toome was especially keen to buy such companies as had been in operation for a few years and also had a turnover. For instance, in the spring of 2015 Mr Toome was seeking for a company like this on Seychelles. But, searching its shelves, the cooperation partner found Tallyfield S.A, founded in autumn 2014 in British Anguilla.
As also evident in the Panama papers, Mr Toome became owner and director of Tallyfield S.A as early as September 2014. According to the events, in 2014 Mr Toome knew not that a company like that even existed. Pursuant to Estonian law, altering ownership retroactively would qualify as forgery. However, Tallyfield S.A. is under British jurisdiction.
As the others, Urmas Toome declined from providing explanations.