Three banks for sale in Baltics. Maybe more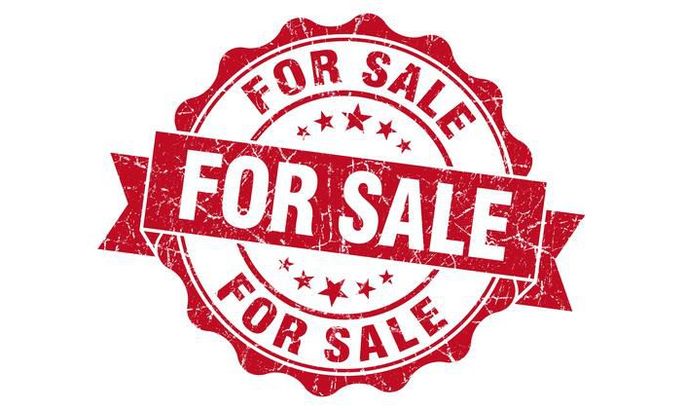 To the knowledge of Postimees, at least three smaller banks operating on the Baltic market have been for sale for years: Nordea, DNB, and Danske. Trouble is, nobody seems to be too interested. 
Attempts were made to sell the smaller banks some two years ago already where a private equity firm took a look. The idea, then, was to buy up two or three smaller local banks, create a larger financial institution on their basis, restructure it i.e. make it better and list on local stock exchange. The plan came to nothing, though.
A source well informed on the banking market said that unlike Swedbank and SEB where Baltic business is represented on group top manager level, the three abovementioned are represented here at very low levels of management. On group level, there just wasn't enough attention for the Baltic work.
Why then do their parents wish to exit the Baltic market? A financial expert asking to remain anonymous, the reason might be that big yields are no longer to be hoped for in banking.
«After the crisis, banking came under regulatory pressure which is about to redefine the financial sector, therefore there's no hopes for hefty equity capital yield,» said the expert. «The squeezing of the financial sector is not a trend specific to Estonia, as this is a pan-European phenomenon,» he said.
Also, the Baltic banking is characterised by the winner taking it all, wherefore the banks further down the line are less interested. While they are talking about banks' market shares in deposits and loans market, Swedbank reaps the best of the profit.
«While Swedbank products' market share is 20–40 percent, it takes half of the Baltic banking sector profit. SEB is also doing a pretty decent result,» he said.
By the way: according to fresh Financial Supervision Authority financial market overview, Swedbank's market share in 40 percent on loan market and 47 percent in deposits. Nordea comes third by 16 and 10 percent respectively.
To understand the reasons why banks placing third and below are for sale, we must take a look at Baltic banking as a whole. Though the tradition is to say these three markets are quite alike, it's not totally true.
While Estonian banks have heaped up quite a decent cumulative profit over these past eight years, such as allowed Swedbank to pay parent bank €400m in extraordinary dividends last year, the profits of Lithuanian banks are multiple times smaller and as for Latvia, they are still in the red cumulatively.
Of the three abovementioned, Nordea has done the best. Meanwhile, Nordea also carries a heavy loans portfolio, meaning they do have some capital stuck here as well.
Once, Danske used to have glory days in Estonia thanks to non-resident clients, but after the business clients business was closed down, the bank has become rather small.
Of the three, the specialist said DNB is doing worst. Even in 2014, it was still in the red as to the total of the seven post-crisis years. They have done very poorly in Latvia and not too well in Lithuanian. True, last year the DNB net profit in Baltics amounted to €37.4m.
«Who would buy the fifth bank by size on Baltic market who has not managed to make money in seven years?» asked the well-informed specialist.
You guessed it: bank managers are tongue tied regarding sales plans, or opt to not answer at all.
«This year, DNB is celebrating its tenth year operating in Estonia. We intend to continue the growth and expand our market share in corporate banking and leasing service,» commented to Postimees Ivars Kapitovičs, head of the local  DNB unit.
«In 2015, DNB Bank in Estonia updated its business model and today we are focussed on providing best service to corporate and leasing clients,» he added.
Despite the efforts, the bank sales have not made much headway. The sole success is by Danske who at end of January announced it was selling its pension funds business to LHV.
Both Danske and DNB declared at the end of last year they would give up private clients and focus on business sector only.
Banking specialists say it is difficult to sell banks. Currently, Scandinavian banks dominate the market and there's not much hope of any newcomer coming around. The lack of interest is due to the demographic trends and economic outlook, as well as the waning interest towards Russia which in previous two decades was a main reason why banks came here.
All three banks would be happy to see their investments in Baltics freed up as great business opportunities are absent and in all likelihood they would just quietly be ticking away while here.
«To do the same strategy with worse clients, worse employees, while standing out by nothing, and be fourth or fifth on the market, is waste of capital in today's banking,» commented the Baltic banking expert.
Meanwhile, some investments are still actually being made. Last fall, Nordea announced opening of support services unit in Tallinn. The bank said about 40 people are already working at eh new unit; still today they are actively seeking for staff and tuning the processes.