Estonia to raise speed limit to 110 on 133 kms of road this summer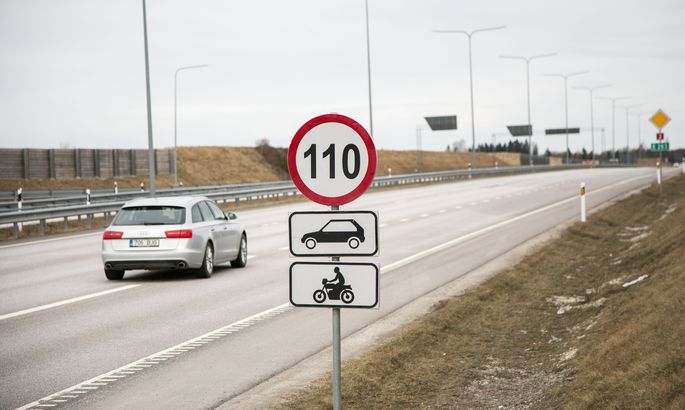 The Estonian Road Administration will start placing signs on Wednesday to raise the maximum legal speed to 110 kilometers per hour in select sections spanning altogether 133 kilometers of the country's main roads during the warm season.
On five kilometers the maximum speed will be raised to 100 kilometers per hour.
Just like last year, the speed limit will be raised only on dual carriageways with at least two lanes in each direction. On all other roads the nationwide speed limit of 90 kilometers per hour will continue to apply, spokespeople for the Road Administration said.
The higher speed limit will apply in select sections of the Tallinn-Narva, Tallinn-Tartu-Voru-Luhamaa and Tallinn-Parnu road, as well as in the Juri-Luige section of the Tallinn Ring Road.