Ossinovski to tackle drugs policy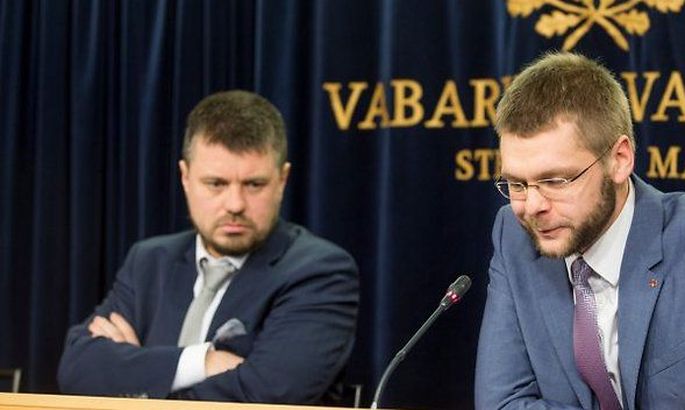 Towards the end of last year, debate heated up in Estonia regarding altering the foundations of drugs policy. Going by that, Soc Dems chairman and health minister Jevgeni Ossinovski said he would tackle the issue. Reasons for that abound: though deaths thru overdose are down more than twice these past years, with 84 cases Estonia still ranked at international «top» in 2015. 
Topping the problems list is fentanyl – a substance so strong as to be the leading cause of overdoses. Another headache is HIV, widely spread among injecting addicts.  
By now, social ministry has come up with some two dozen proposals to improve situation.
Syringes for free, and not only
Regarding penal policy, the plan is no more arrests for drug use. Naturally, this would only cover the small quantities prescribed by law.  
«The question is: if an individual is addicted, will fines alter his behaviour? Over these past years, the stand has been adopted that this is totally useless,» said Mr Ossinovski and pointed towards the superiority of treatment.
Justice minister Urmas Reinsalu (IRL) is not in agreement with removing arrest from the law while admitting other options must be applied as well.
«The arrests are for those who paid not the fine. This is a small target group. To simply throw the sanction out of the law, justice ministry cannot support that,» he specified.
Besides penal policy, a controversial proposal is supplying addicts with free injection equipment – in addition to the clean syringes already distributed, to also hand them filters, vessels for making the solution, and water. With these, health problems could be reduced.
Mr Ossinovski admitted it may seem strange and look like the state supports drug use. The real aim, he underlined, would be improving the situation at hand.
«With the addicts who inject, the addiction is very strong. Until they get professional help, they will inject anyway. The free syringes actually protect them from HIV which may come with reuse of syringes,» said the health minister.
To this, Mr Reinsalu agrees, assessing that methadone distribution as replacement treatment could take place at more locations so as to reduce daily movement of injecting addicts between city districts. «Surely the provision of these syringes and options is also in consideration of safety of fellow men and humane aspects,» he said.
The state is also desiring to expand its naloxone programme to all agencies dealing with addicts, complete with training of staff.  Naloxone is a substance helping those with overdose out of critical condition. Currently, naloxone is distributed to former addicts exiting prisons, them being an overdose risk group.  
Citing success of said programme, Mr Ossinovski said naloxone could be given to policemen for distribution, as well as considering its sales in small quantities at pharmacies as prescription medicinal product.
«Seems an unpopular topic for the state to pay so some guys could safely inject, but on the other hand it's not normal for us to have about a hundred die yearly out of overdose,» he added.
Social ministry is also intending to analyse the need for creation of safe injection rooms as practiced in several countries – helping cut overdoses as help is promptly available. But that would be a costlier issue to be potentially applied later in the process.
Mr Reinsalu says with such proposals we should keep in mind it would not turn into a drug-service for a segment in society.
The whole Ossinovski-list with some two dozen proposals would need €1.5m extra for social ministry next year.
Will they get it, we know not yet, as during budget talks the finance ministry will not comment specific proposals.