Estonia hiring IT specialists from Ukraine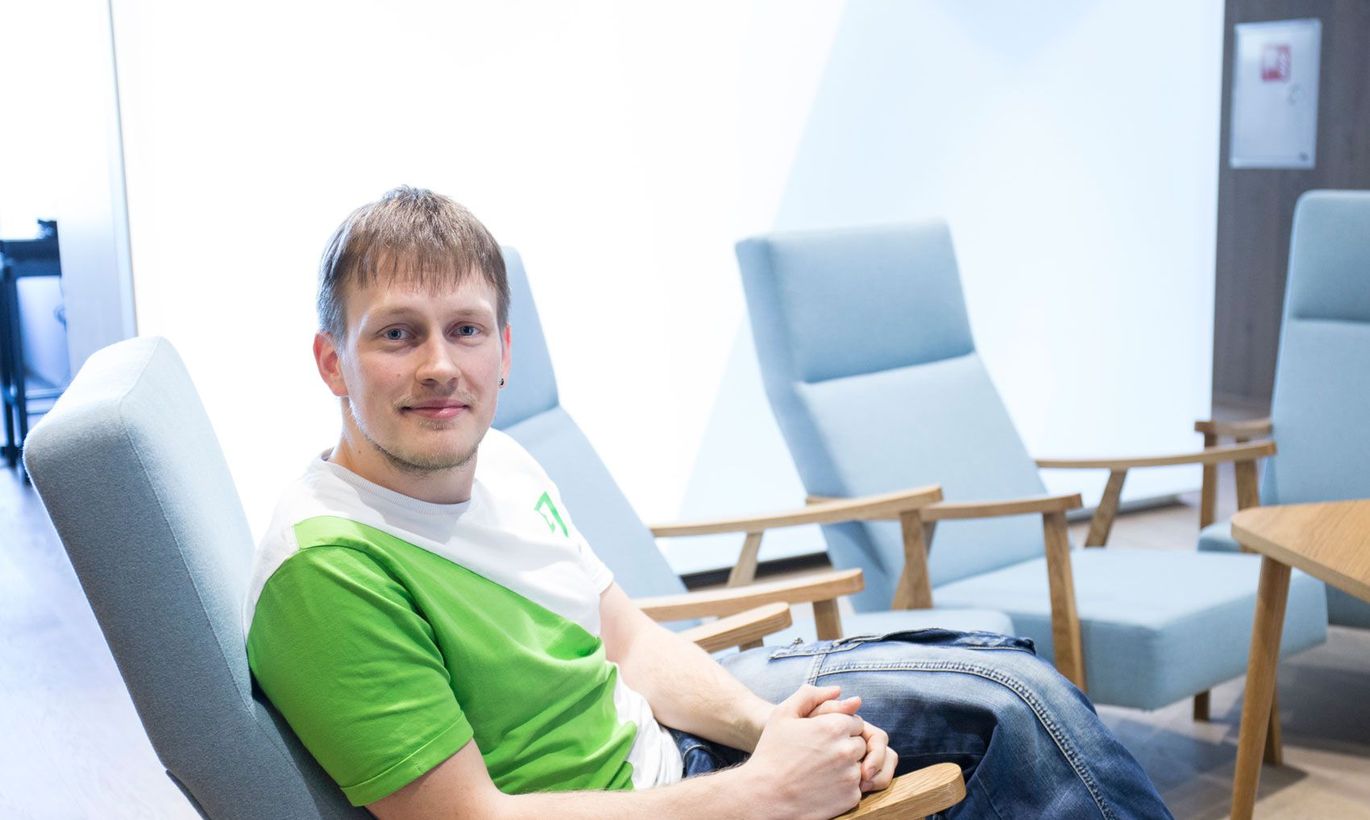 These past years, percentage of immigrants from Ukraine is in constant increase. Last year, they got a whopping 62 percent of resident permits for work. 
«I wanted to test living abroad,» said TransferWise's first IT developer Bogdan Danilyuk who arrived in Estonia with wife last January. «Secondly, it is about acquitting new experience – Estonia's active IT community is well known.»
Mr Danilyuk said there were a few spots in Ukraine where information technology was heaped up meaning that when one wants a developing development job he probably needs to move anyway. And then it matters not too much, to where. «Developers who desire to develop pick a company with a mission,» explained the Ukrainian. «You can only create good things when you have an understanding of what you are doing and where you are going.»
Before TransferWise, the lad of 29 was an entrepreneur. His days now are busy, he says: less free time. «Kristo's (the founder Kristo Käärmann – edit) enthusiasm infected me,» said Mr Danilyuk. Even so, closing down his own company was not an easy decision.
He did not expect much from moving to Estonia. «I was surprised about how much moving into another country can alter one's habits and everyday life,» he said, describing how he begun to do sports here and is now preparing for a triathlon.
Mr Danilyuk is one among the more than 600 from third countries to be granted permit last year to work in Estonia. Of these, 62 are his fellow Ukrainians. The numbers of Ukrainians arriving here are constantly growing: while in 2013 Estonia granter 675 residence permits to Ukrainians, last year the number stood at 1,610.
A reason for leaving Ukraine is the more than two years of conflict with Russia which has also worsened people's financial situation. As observed by advertising firm Adcash recruitment expert Piret Luts, people are seeking for stability. «You may go to work in the morning, but you live in quite a large instability the whole time,» she said. The other reason is to broaden one's mind.
Mr Danilyuk said he totally enjoys the peacefulness of being in Estonia. «People expect and make changes,» he said to describe Ukraine which, by the way, adopted Estonia as its example to build an e-state. .
Moving company Move My Talent CEO Laura Salu agreed that the interest in Ukrainians towards Estonia is great. Experiencing shortage of labour force, enterprises are increasingly looking across the border and Ukraine is among the first that catches the eye.
Ms Salu said recruiting Ukrainians is made easier by their background. For the most part, they speak both English and Russian wherefore it is somewhat easier for them to move here than for those of English background, as it is not as tight with kindergarten and school places. «The change and the difference is not that big,» she noted.
This was also underlined by Ms Luts for whom Ukraine is among the most successful countries. Last year, Adcash expanded forcefully and they needed several new people. They did not think it a good idea to compete for Estonian employees. «On the IT side, we intentionally sought for personnel from Ukraine,» said the recruitment expert. They have seven Ukrainians in the company. What became decisive was their high skill level and readiness to move.
For Ukrainians, Ms Luts has acquired work permit in under half an hour, and from there all they need is a visa and a flight ticket. «I only went to Police and Border Guard Board office twice: to file the application, and then to get the work permit,» Mr Danilyuk said regarding TransferWise. At its Tallinn office, they have ten Ukrainians, but the IT company has a development centre in Ukraine as well. Communication director Marek Unt values Ukrainians for their quick technical wit, engineering education and also that for them our wage level is attractive.
IT is a popular domain and the programme Work in Estonia introducing options for working here has been focussing on that a lot. But there are other areas, too. For quite some time, Ukrainians have been working for ship repairer Balti Laevaremonditehas (BLRT) which also has enterprises in Ukraine.
As early as in 1997 they write a letter of appeal to economy minister to hire Ukrainian welders and the initial 30 arrived a year later. From there, they have always had Ukrainians on payroll.
Temporary residence permits
Basis   From Ukraine  Total
• Enterprise    7         28
• Family migration    355     1,458
• Working       1,028   1,659
• Foreign contract      28       637
• Studies         192     1,145