Russia might try smothering Estonia with migration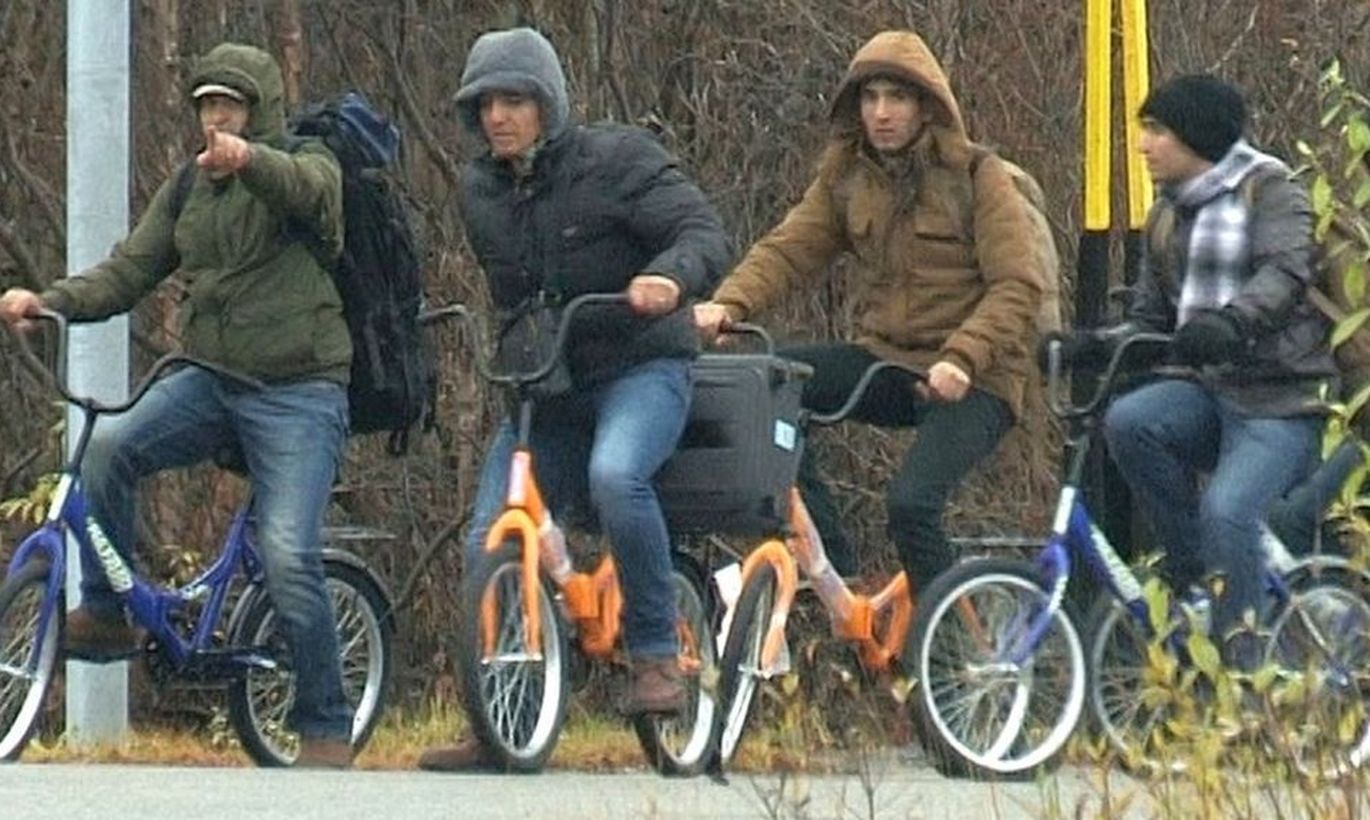 At end of last week, Police and Border Guard Board (PPA) got this troublesome piece of news from Russia about three refugees of Bangladeshi origin apprehended in Ivangorod wishing to enter Estonia. As dozens of Vietnamese with like plans were afterwards detected in Ivangorod, alarm went off in Estonia.
The reason why an outwardly dry piece of information took PPA into top readiness is simple.
Easily, this might have been a serious sign of the danger that the immigration flow from Russia which plagued Finland and Norway for the last five months to then suddenly halt at the beginning of March may be headed south. First in line would be the Narva border crossing.    
To grasp the situation, we must glance back to late summer last year. While before September the Storskog border point between Norway and Russia, a few hundred kilometres South-East from Nordkap, had had to deal with 150 asylum seekers a year, the volumes exploded over the following four months. By year's end, 5,500 had asked for asylum there.
Pretty soon, Norwegian powers smelled a rat. From the asylum seekers, they heard that most of them had Russian via or residence permit and they had worked in Russia for years. For some reason, they had now seized the opportunity to pay human traffickers in Murmansk who took the asylum seekers by minibuses near the border to then send them on their way on bicycles.
Obvious were the signs that the operation was going on with awareness of and permission by Russian border guards. Functioning under FSB authority, Russian border service is keeping a close eye on a strip of at least 7.5 kilometres to the border. For those moving there, strict rules apply such as having a permit and documents in order. All of a sudden, however, Russian border guard had altogether given up checking the people.
A Russian border guard blurts out the issue
A few months later, the same type of asylum seekers torrent hit two northernmost border posts on Finland: Raja-Jooseppi and Salla. As the wave was peaking at end of January, a Russian border guard disclosed to the Finnish news agency STT that FSB was participating in the sending of asylum seekers to the Russia-Finland border together with Kantalahti authorities and Russian border guard services. For instance, they were deciding who would get going and on which vehicles would be allowed to travel to the Russia-Finland border.
In mid-February, several high-ranking Finnish politicians expressed the opinion that the migration wave could not be flowing without FSB favouring it. Speaking over Finnish public broadcasting, military scientist Antti Paronen assessed that they were testing Finnish administrative capacity and speed of decision making at the border points. «The goal is to monitor change of mood in the nation,» said Mr Paronen.
Both Norwegian and Finnish asylum waves came to a sudden halt at the beginning of March, after high level talks resulting in agreements with Russia by both states the content of which is yet to be disclosed. On February 26th, President Vladimir Putin ordered FSB to bring the human traffickers to justice.
«Following the meetings, FSB organised a major operation and all the centres were refugees were housed and prepared for transportation to the border were cleansed. Whoever was in Russia legally were taken to work in St Petersburg, the others were subjected to further procedures,» said Janek Mägi of Estonian interior ministry's border guard policy department.
Considering the volumes of asylum seekers, not wonder that Estonian police among themselves calls the crafty hybrid war operation against Norway and Finland a «smothering». Might FSB now turn the migration flow to Estonian border points? «Yes, if they so desire,» said Mr Mägi.
According to his assessment, several circumstances should coincide for Finnish and Norwegian scenario to be repeated in Estonia.
«The simplest variant is if the Russian side pulls back their border guard at our border and the word goes out about the opportunity to move thru Estonia into elsewhere in Europe – whether northward into Nordics, or southward into Poland,» explained Mr Mägi. «If the message spreads and the Russian side allows people free access to the border, masses will be on the move.»
Mr Mägi thinks the likelihood is small as even the asylum seekers will sooner or later see through the lie. For instance, they will learn that asylum applications submitted in Estonia will be proceeded in Estonia, international protection is not granted too easily, and they will be unable to move on to other European states.  
«The other thing which makes masses to move is if Russia has a large-scale operation to catch those who are there illegally or a contingent of people emerges to whom they decide to not extend resident permits. Then, they have two options: either move back or forward,» said Mr Mägi.
Estonia has a crisis plan ready
Nevertheless, PPA has prepared an emergency plan how to deal with the «smothering». Mr Mägi says that the arrival of a couple of dozen of asylum seekers a day to the border would mean that lots of police force from Jõhvi and Rakvere would be mobilised to proceed the applications – not their daily job, but trained to do it.   
If an alyssum seeker has documents with him, granting of asylum may be decided by accelerated procedure on location. If they succeed to take the decision within 48 hours, the EU-Russia agreement will allow sending those not eligible back to Russia.  
The problem would be worse if the numbers of asylum seekers reach into the hundreds or thousands and they come with no documents. To accommodate such crowds into a camp-like arrangement, ministries have contracts with infrastructure owners.
At the latest large-scale exercise, such a scenario was played out at the Remniku base in Ida-Virumaa which stands empty as the summer ends. In order to keep inhabitants of the camp from fleeing into the next European state, the camp should be guarded by police or a security company. To handle a large amount of asylum seekers, the state has contracts with interpreters abroad who would work via TV connection.
Helen Neider-Veerme of PPA border management says they are ready for increased border pressure. Up to now, there is no basis to assume that migration from Russian direction will notably grow.
«Our current data gives no basis to assume that the situation should change somehow. Threat assessments at the other side of Estonian border do not confirm movements,» said Ms Neider-Veerme. While the cooperation between Estonian and Russian border guard cannot be called perfect, the so-called red line holds and information is being exchanged regarding observations.
«We have incidents where illegal border crossings are not acknowledged. Meanwhile, there has also been support from the Russian side. Our plans to cope with increased migration have been reviewed and checked.»