Gas market thinks Hanschmidt plans are overheated
Infortar eyes Gazprom holding in Eesti Gaas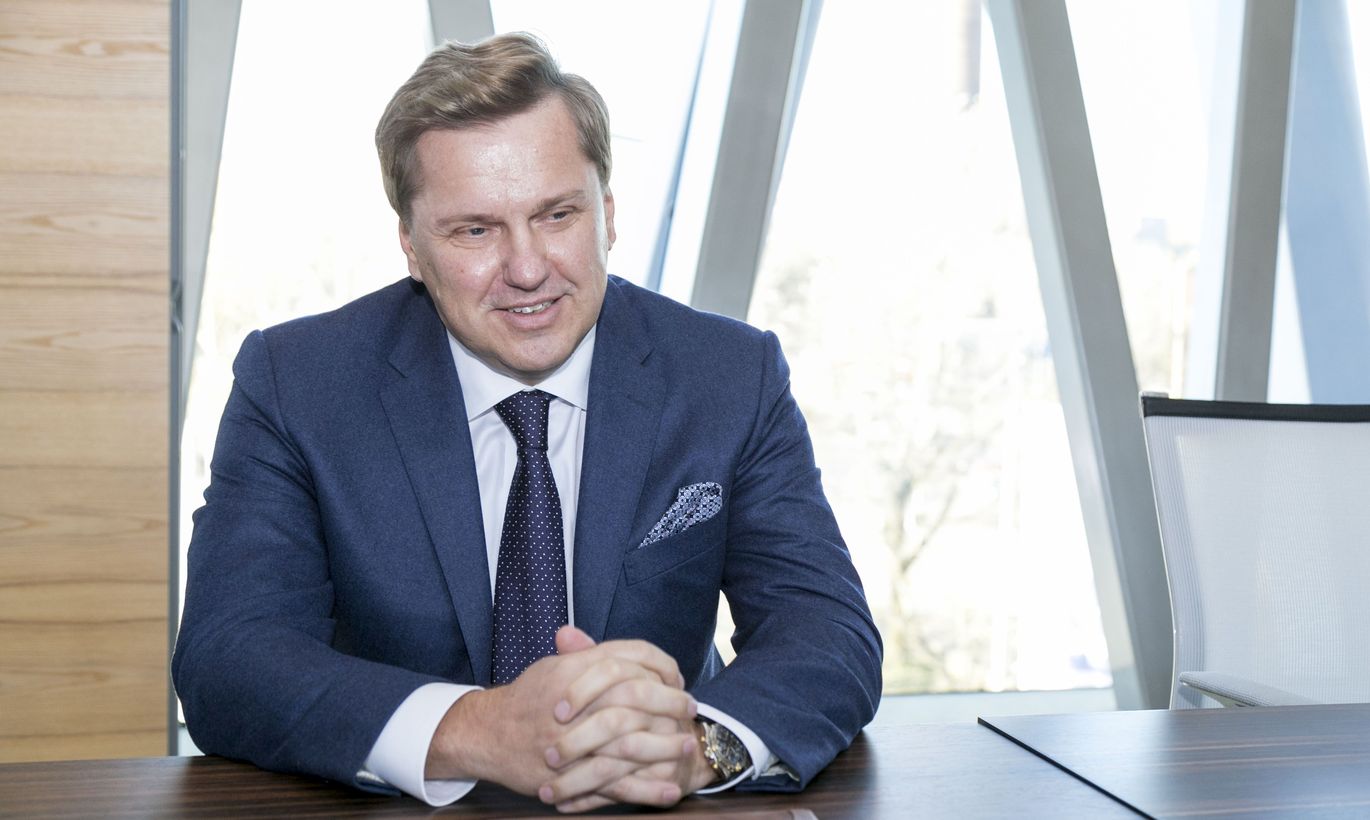 Gas market players do not not view natural gas too competitive with renewable energy thus casting doubt on plans by Infortar, seeking full ownership in Eesti Gaas, to shift Estonian gas market into growth gear. 
«We hope to buy out Eesti Gaas from Gazprom latest by May 1st. We consider this to be a very favourable time for investment and development of a gas company as the interests are low,» said Infortar chief Ain Hanschmidt. «Estonia is facing a natural gas market growth period due to the fact that while In Estonia gas is only eight percent of the energy market, in Europe it's close to a third.»
Of gas distribution networks, nearly 90 percent belong to Eesti Gaas and the new investors plan to develop the pipelines by construction and purchases. «Shrinking the staff in Eesti Gaas is out of the question, as to expand we will have to hire extra,» said Mr Hanschmidt.
Meanwhile, gas market players think Mr Hanschmidt is overly optimistic concerning the outlook, seeing that the Estonian subsidy and excise policy rather favours renewable energy.
The changes will depend on whether Gazprom, having exited Estonia, will continue selling gas to one mediator only or feature direct contracts with other gas companies. Till now, Gazprom has only sold gas via Eesti Gaas from whom all local sellers buy it.
«The growth of gas market volume is hindered by the fact that except for timber industry, Estonia has no other developing energy-heavy industries, but the timber industry uses its own production waste for energy,» noted energy company Adven Eesti board member Urmas Heinam.
«Gas pipelines are not on sale currently and it makes no sense investing in new ones. Firstly, Competition Authority sets a very low 5 percent yield on pipelines; secondly, Estonia is quite well covered with gas pipelines already and private houses will not allow breaking the investments even within reasonable time.»
According to Adven's business plans, natural gas is not competitive compared to renewable in longer term as state subsidies and excises are in favour of renewable. «This also is the reason why we first and foremost invest in renewable energy,» said Mr Heinam. «When the global oil price begins to be restored, natural gas will also forego its price advantage.»
Alexela, which competed with Infortar for a holding in Eesti Gaas, is now willing to sell its gas pipelines to the competitor. «It sounds encouraging when new investors promise to invest on gas networks. If Eesti Gaas is interested in networks belonging to Alexela, we are willing to sell at reasonable price,» said Alexela Energia council member Marti Hääl.
«Current major shareholders in Eesti Gaas have been idle with investments, this only amplified the shrinking of the gas market.»
At that, Mr Hääl did not predict easy negotiations for Infortar with Gazprom. Despite buying the majority stake from Fortum, a 37 percent control stock was still left in the hands of Gazprom which enables the Russians to affect decisions regarding Eesti Gaas' future.
«In the talks to come, Gazprom has the better cards as their holding in Eesti Gaas allows them a final word regarding all decisions,» added Mr Hääl.
Infortar owns a majority holding in Trilini Energy which on Tuesday entered a contract with Fortum to buy its 51 percent of Eesti Gaas shares. At the same time, the company created specifically to buy the gas group proposed to Gazprom to buy its 37 percent of it, as well as the ten percent held by Itera Latvija.
Eesti Gaas is involved in sales of natural gas and electricity and employs 2005 people. The group includes AS EG Ehitus specialised in design and construction of gas pipelines and structures and AS Gaasivõrgud providing retail services. The company owns five gas filling stations in Estonia.
Gas market speeding downhill
Natural gas consumption in Estonia, in millions of cubic metres
Source: Statistical Office, Postimees